URP Scholarships
The Department of Urban and Regional Planning is actively collaborating with friends, donors and alumni to establish scholarship opportunities for undergraduate and graduate students. Several are still in progress; while others, like the Margarita P. McCoy Scholarship, are active.
Students are also encouraged to visit the Bronco Scholarship Portal (BSP), which lists more than 200 university- and college-level scholarships.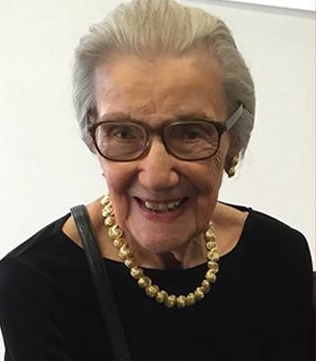 This scholarship honors the legacy of the late Professor Emerita Margarita P. McCoy by supporting and encouraging students in urban and regional planning. McCoy served as professor and chair from 1976-89. The first woman to chair a university department of planning in the United States, McCoy spent her 50-year career pressing university departments nationwide to open their doors to women and minorities. She was active on several professional and accreditation boards, and served on the La Habra Heights Planning Commission.
Thanks to the generosity of former students, colleagues, friends, and family, this scholarship is made possible through the Margarita P. McCoy Scholarship in Urban Planning Endowment Fund.
Eligibility: Any undergraduate or graduate student with an Urban and Regional Planning major who has completed a successful year of study can apply for the scholarship. Minimum 3.0 GPA in major required. Preference will be given to mature adult, minority and women applicants.
Scholarship Award Amount: Two $4,000 awards in 2021.
How To Apply: The Scholarship Committee requests a brief essay of the applicants. The essay should include information on the student's academic qualifications and accomplishments, career goals, and reasons for selecting the candidate. If applicable, the essay should address the challenges that the student overcame or currently experiences as a minority and/or as a woman. We ask that the essay be no longer than two (2) pages and include at least one paragraph on each of the above listed criteria.
Deadline: The essay must be submitted to Lydia Dolan (urpdept@cpp.edu) via e-mail by Friday, March 19, 2021 .
Basis of Award: The Scholarship Committee, comprised of URP faculty, will select two students to receive the scholarships based on a review of their applications, including academic standing and review of the application essay. The scholarships will be awarded on the basis of academic qualifications, career goals, and accomplishments as minority and/or women.
Questions? Please contact Dr. Gwen Urey at gurey@cpp.edu.
Remembering a planning pioneer: Margarita P. McCoy