Phase 3 Teams
Phase III Teams
Below are the Projects Hatchery Phase III teams. Read about the team members, mentors and learn about the projects they are working on.
Wellspring
Adverse Childhood Experiences (ACEs) are potentially traumatic events that occur at a young age. In college-aged adolescents ACEs are associated with increased engagement in high-risk behaviors, teen pregnancy/paternity, increased sexually transmitted infections, mental health conditions, and substance use. The purpose of our study is to determine the prevalence of ACEs in freshman and transfer students and to provide students with health and wellness services.
Team Members: Jennifer Nguyen, Lian Dial, Lauren Murkar, Isabel Altamirano, Reuben Saldivar, Savannah Robinson, Faith Vasquez
Mentor: Juanita Jellyman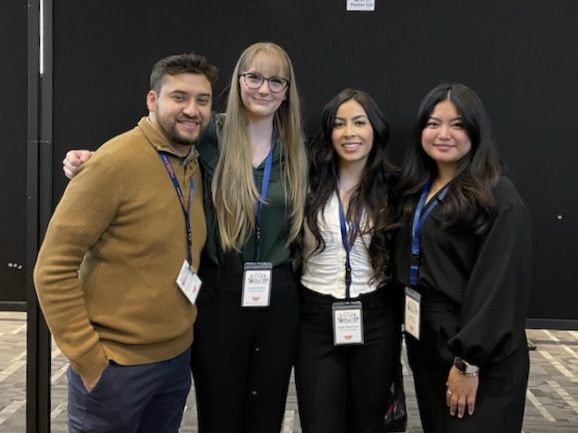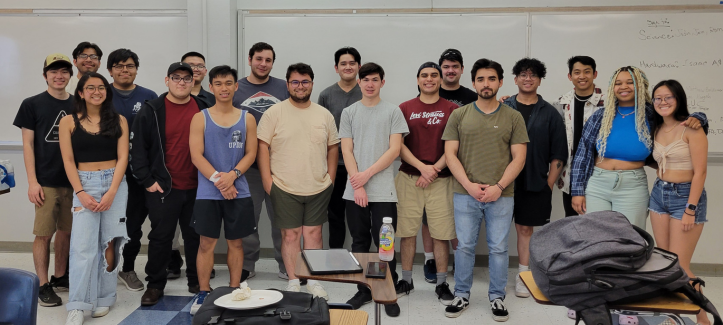 Project BILL-EE
Project BILL-EE is a project that aims to design and build the next advanced robot to combat against pathogens. We will use this rover to detect signs of possible diseases that can cause harm to the human race and alarm those in the area before they spread. We are a diverse team of students with distinct backgrounds working together to build and redesign a functioning robotic vehicle. Backgrounds in the science department to the engineering department, depending on the needs of the team and the goal. We aim to make this project open and diverse for all students to apply.
Team Members: Bao Le, Adrian Poitras, Tyler Self, Romar Rivera, Luc Saikali, Aidan Brahms, Aileen Paises, Kush Shah, Joshua Urbano, Olamilekan Adeolu, Tony Le, Celine Mangahas, David Cuentas, Mark Haddad
Mentor: Tarek A. Elsharhawy
Team Keto
As the ketogenic diet is becoming popular in the world, our team aims to provide more qualitative evidence about the ketogenic diet by investigating its effects on physical performance, nutrient intake, mood, and lived experience in young adults. As such, we conducted a 4-week ketogenic diet in Spring 2023 and recruited Cal Poly Pomona students 18 – 30 years of age) as our research participants. Participants received ketogenic foods weekly and their responses to ketogenic diet were collected at the end of the study by focus group sessions.
Team Members: Shing Chan, Lindsey Zluticky, Diana Melgoza Calderon
Mentor: Fatheema Begum Subhan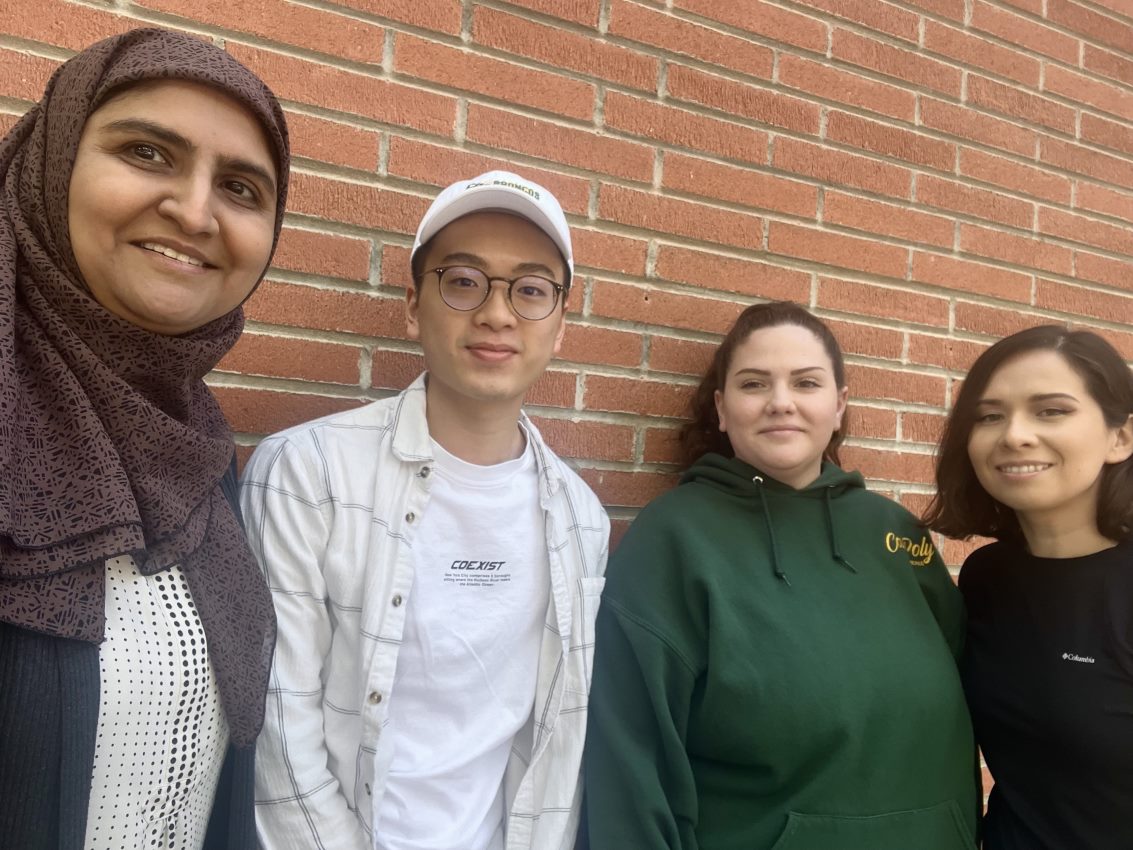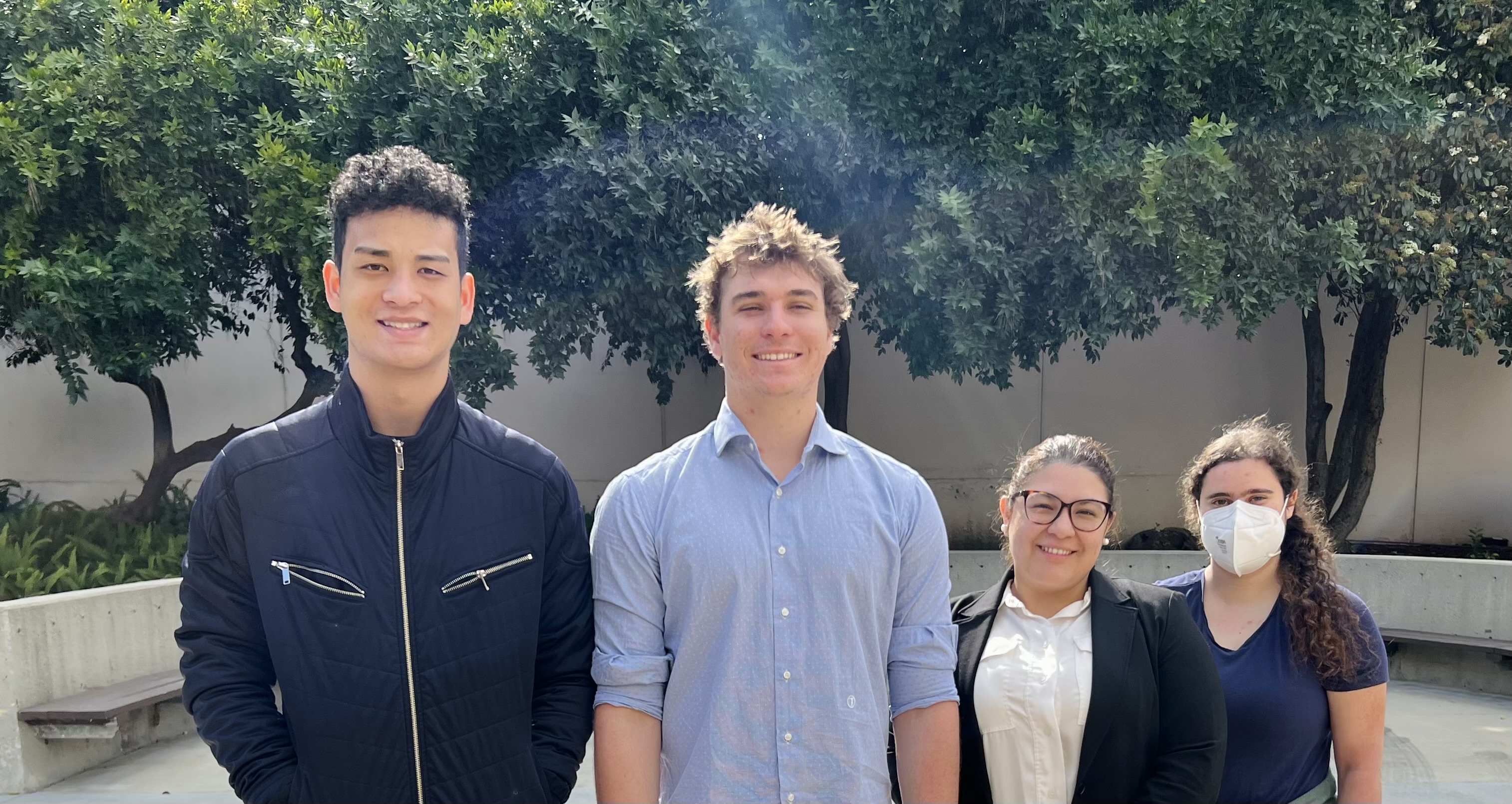 Guatemala Project
The Guatemala Project is an international aid project that is aimed at assisting a Mayan community in Guatemala by the name of San Antonio Agua Calientes. This community is located in the heart of Guatemala's jungle and mountain region. Because of the local topography of this community, it is isolated or difficult to access or establish commodities such as electricity or clean water for farming and drinking.
Team Members: Daniel Pettinger, Paula Morales, Nicolar Kim, Tuan Do, Maria Menjivar, Addie Hasson, Daniel Starkey
Mentor: Rosa Vasonez
Team Herd
The long-term consequences of maternal overnutrition are well established in species with short duration of pregnancy and short life spans (i.e. rodents), but much less is known about the impact of maternal high fat diet on the offspring of species with longer gestation periods more comparable with humans. The current study will determine the effect of maternal consumption of a high fat diet during pregnancy on the growth and pancreatic function of the offspring in sheep.
Team Members: Gabrielle P. Rodriguez, Digisha Ahir, Meztli A. Gomez, Daisy Chiu, Valerie Chou, Teresa C. Meza, Tory Simpfenderfer
Mentor: Juanita Jellyman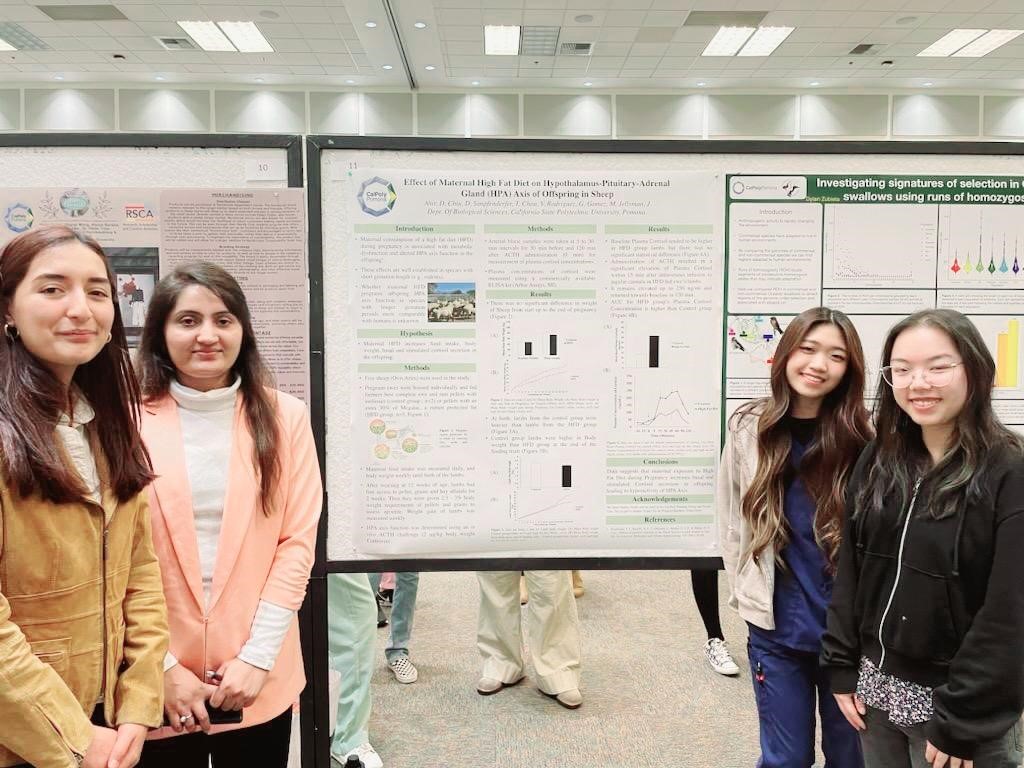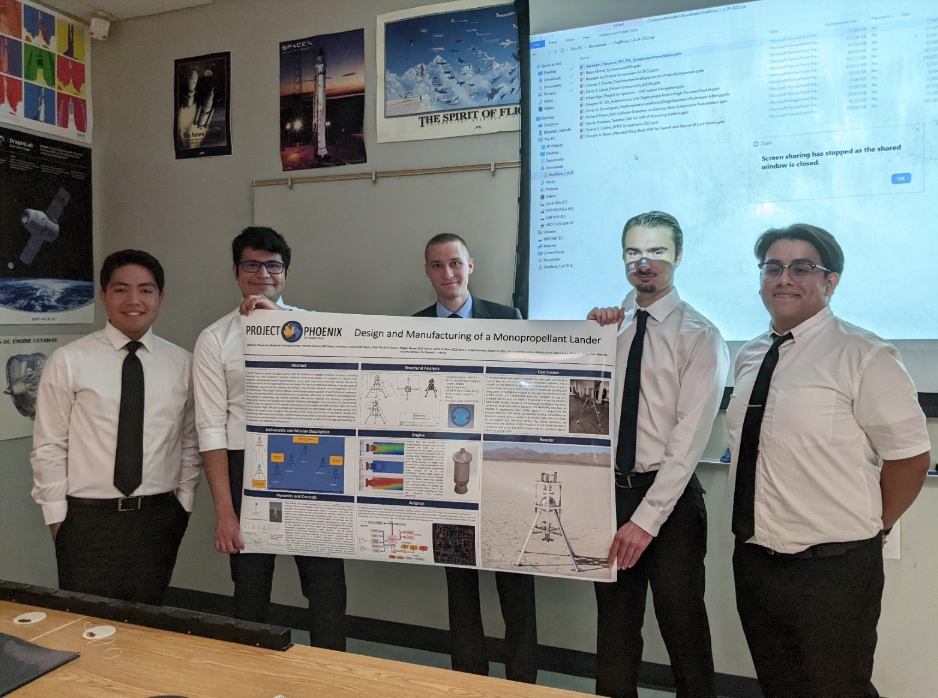 Project Phoenix
Project Phoenix, or the Rocket Powered Lander Project (RPL), aims to develop and manufacture a reusable Lander system capable of a propulsive landing with the use of thrust vector control. In mythology, a Phoenix obtains new life by arising from the ashes of its predecessor. Similarly, we aim to prioritize reusability and utilize components of previous landers to push the limit of liquid rocketry technology for students attending Cal Poly Pomona. 
The project calls for the creation of a liquid rocket engine, capable of utilizing Hydrogen Peroxide, and a responsive flight computer capable of processing data to keep the lander airborne. The launch will consist of multiple subsequent launches of approximately 10 seconds and be a reoccurring project between successive generations of Cal Poly Pomona students.
Team Members: Abraham Chavarria, Josepf N. Amador, Elias Tiso, Jonathan Justice, Anton Belosludtsev, Tim Badum, Shruthika Ilavarasu, Mark Belosludtsev, Peter K. Ho, Adrian Bermudez, Marlene Ontiveros, Kai Korte-Wormley, Matthew Parker, Issac J. Lopez, Fahil A. Khan, Matthew Riley, Gustavo Gomez, Tim Badum, Benjamin Madrigal-Avina
Mentor: Donald Edberg
Team Kinetic Energy
Our mission is to introduce a new method of generating electricity from one of the most abundant renewable power source on the planet: ocean waves. By developing both an economical and viable energy generation device, Kinetic Energy hopes to bolster the integrity of renewable energy and lay down a stepping stone towards a greener future.
Team Members: Arya P. Joshi
Mentor: Carlos Castro Candelas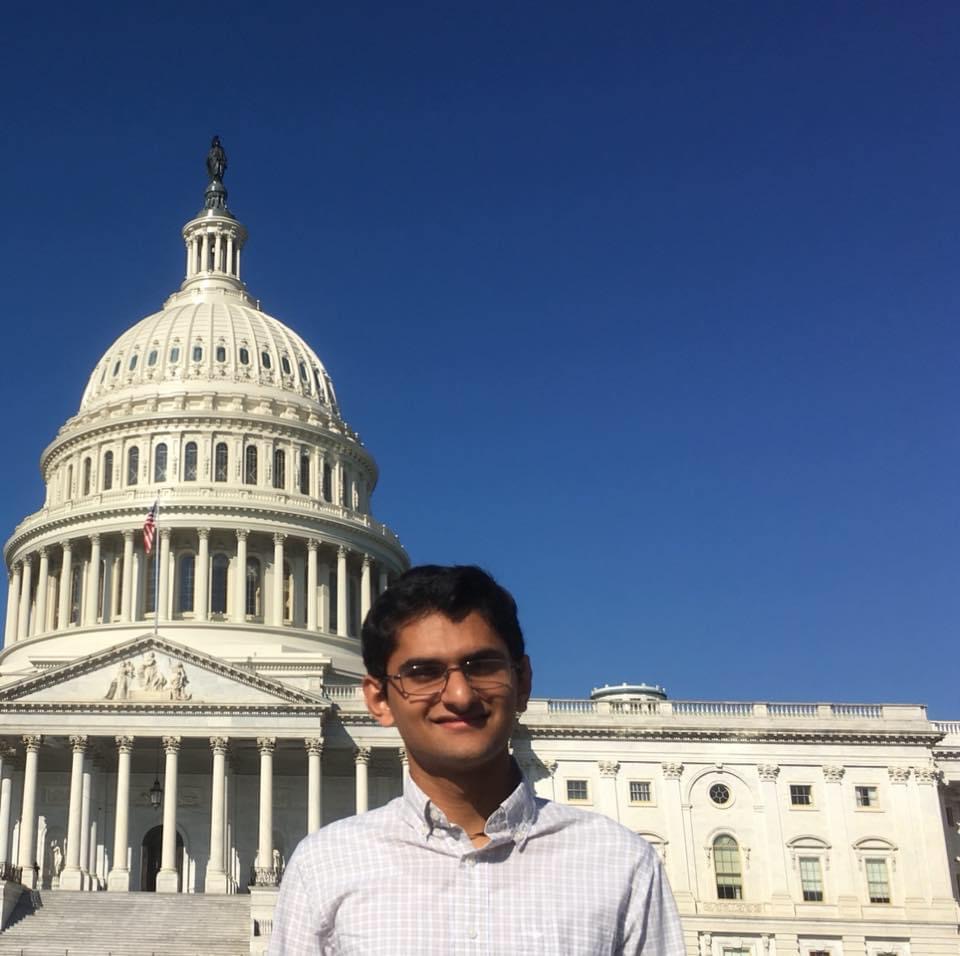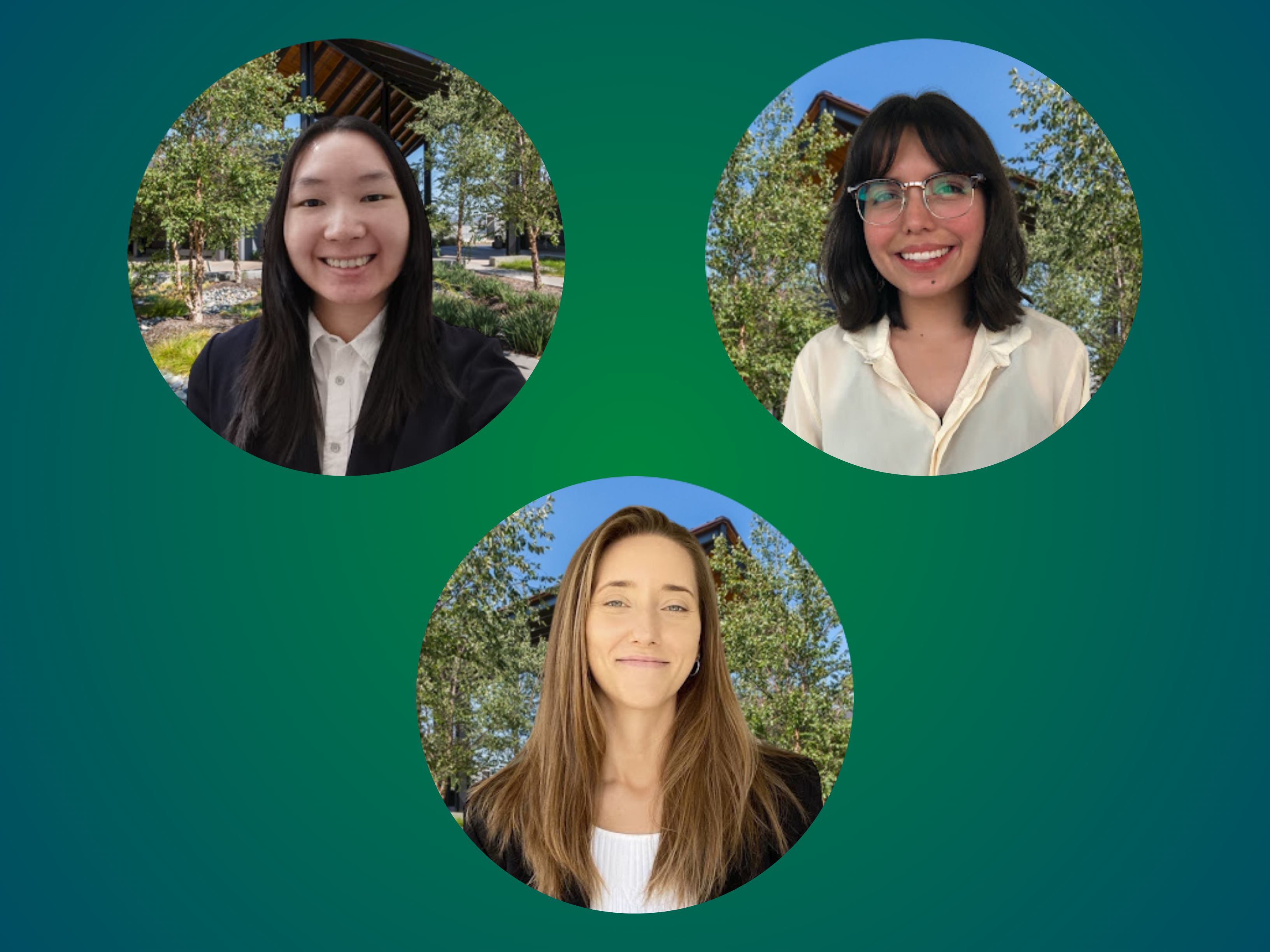 Femvertising 101
We are investigating the factors that influence consumers' intention to buy from brands that use realistic portrayals of women in their ads. Those factors include women's demographics, psychographics, and social influences. The findings of our research intend to fill the gap in advertising literature and inform companies for their advertising strategy.
Team Members: Britney Ly, Vivian Graft, Krystal Serrano
Mentor: Jae Min Jung
Covid-19 Hospitality
COVID-19 Hospitality investigates the factors (e.g., individuals espoused cultural values, civic consciousness) that shape consumers intentions to wear a mask when staying in a coffee shop. We focus on how the US has adapted to life post-pandemic in terms of hygienic behavior in hospitality settings.
Team Members: Emily Harrison, Emily Harrison, Adrian Cruz
Mentor: Jae Jung

BLADE
The BLADE (Balloon Launch Assessment Directive for Everyone) project hopes to contribute to the amateur and university high-altitude balloon (HAB) community by researching, establishing, and documenting how to best incorporate the industry's best practices in to an efficient and replicable platform for balloon based research.
Team Members: Nathaniel Hebert, Aaron Lowe, Benjamin Narita, Michael Pham, William McKinney, Gustavo Salgado
Mentor: Eduardo Corpuz