Looking for a major?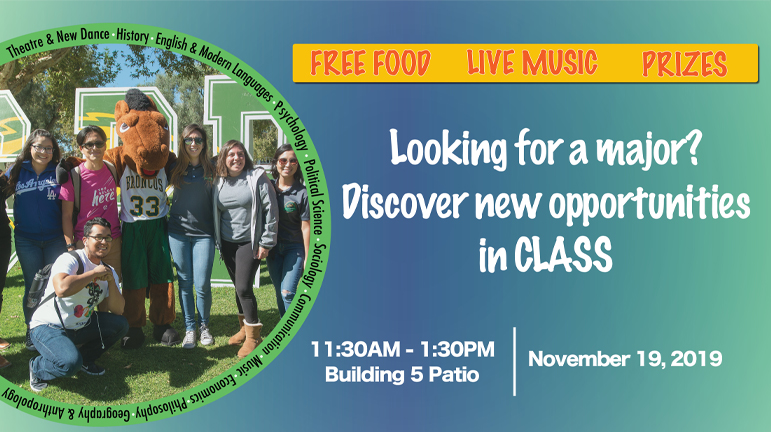 WHAT: CLASS Major Exploration Day
WHEN: Tuesday, November 19, 2019
WHERE: Building 5 Patio 
Join the College of Letters, Arts, and Social Sciences (CLASS) on November 19, 2019 for Major Exploration Day.  The event will be held outside of building 5 from 11:30 AM to 1:30 PM. Learn about the 11 departments within CLASS, meet faculty and staff, and discover new opportunities. This event is open to all students on campus. Free food, live music, and prizes will be offered.
CLASS Departments in attendance include: Communication, Economics, English and Modern Languages, Geography and Anthropology, History, Music, Philosophy, Political Science, Psychology, Sociology, Theatre and New Dance