Disability Resource Center
Quick Links
Upcoming Events and Workshops • OCTOBER 2020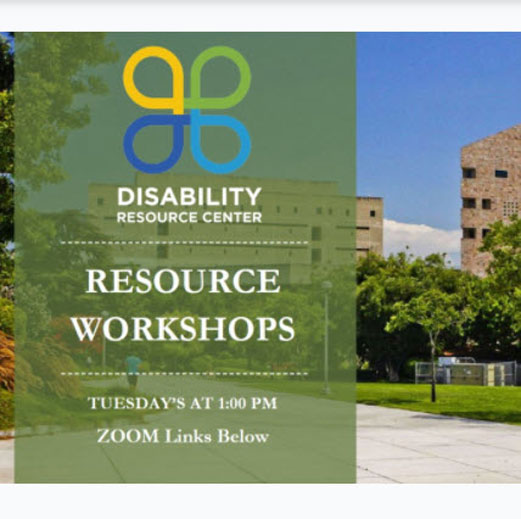 DRC Workshop-Counseling and Psychological Services
Students will be introduced to CAPS services and workshops to support their mental health and emotional support.
Tuesday, October 6
1:00-2:30pm
Please RSVP on myBAR for the link and password.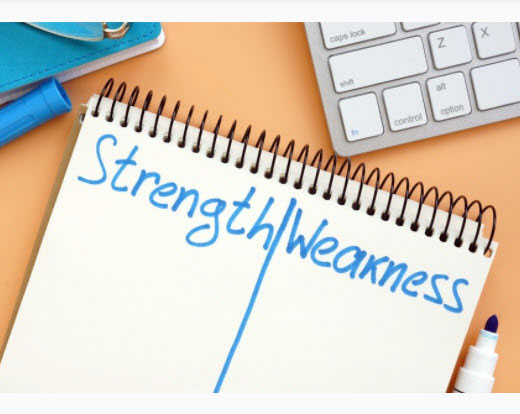 Balancing Your Strengths and Weaknesses
This workshop is part of the Executive Skills Workshop Series. Stop focusing on the things you do wrong and start focusing on the things you do right! Learn about your executive strengths to be more effective while minimizing the impact of your weaknesses.
Tuesday, October 13
12:00-1:00pm
Please RSVP on myBAR for the link and password.
Important Information: COVID-19 (coronavirus) and DRC
In line with University guidance, the DRC is taking the following precautions to protect our community while continuing our daily activities in ways that are appropriate under the circumstances.

Beginning Tuesday 3/17, 2020 our office will be closed until further notice, but all staff are working remotely and we encourage the use of email: drc@cpp.edu. DRC staff will be closely monitoring email to respond as quickly as possible.
All DRC appointments will be held by phone or via Zoom.
Students already registered with the DRC may request appointments with their disability advisors by emailing drc@cpp.edu.
For students with questions about their accommodations or accessibility of virtual instruction, please email drc@cpp.edu.
Students wanting to register with the DRC should apply online thru the DRC Website: Online Student Application.
For our faculty and staff colleagues, please know that we remain equally available to collaborate with you by email and Zoom during this time.