RANDALL LEWIS LYLE CENTER FELLOWSHIP PROGRAM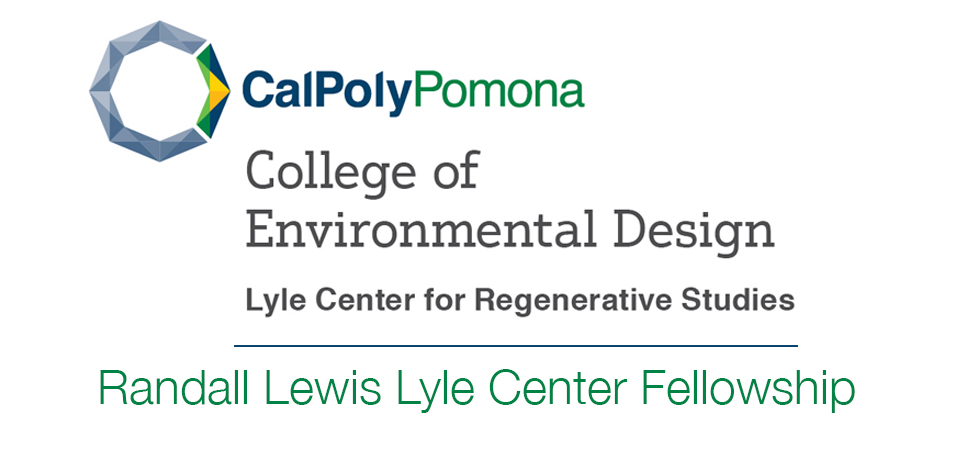 The Lyle Center for Regenerative Studies is seeking dynamic and engaged Cal Poly Pomona students to work on site participating in the regular maintenance and food production activities at the grounds of our 16-acre living laboratory. The fellows will participate in the food production activities at the Lyle Center and will assist with the renovation of the vegetable garden area to grow food for the Poly Pantry.  This will involve such activities as weed control, walkway installation, fence repair/replacement, preparation of new growing beds, planning and planting of crops, pruning of fruit trees, hauling mulch and compost, irrigation troubleshooting, pest management and other tasks associated with this project and the regular maintenance of the grounds as needed. Research, design, data collection and analysis, ideation and project development activities might also be part of the fellowship activities.
Qualifications:
Fellows must be able to demonstrate the following skills or abilities:
Ability to perform strenuous physical outdoor labor in all weather conditions, included but not limited to dusty conditions and hot weather.
Must be punctual, reliable, and dependable
Must be able to regularly lift 25 lbs and have the ability to lift 50 lbs periodically
Must be able to bend, lift, and crouch on a daily basis
Preferred but not required:

Previous experience with gardening, landscaping, forest management or farming
Previous experience with irrigation, planting and harvesting of crops, pruning trees, and weed control
MSRS student or regenerative studies (RS) minor
Valid California driver's license and good driving record
Time Commitment:
Fellowships are for the entire academic semester working 10hr/week for the 15-week period. Successful completion may lead to renewable term.
Compensation:
Fellows will receive a stipend in the amount of $2,400 (equivalent to 15 weeks at 10 hours/week at $16/hour.)
---
RANDALL LEWIS LYLE CENTER FELLOWSHIP PROGRAM APPLICATION FORM