Overview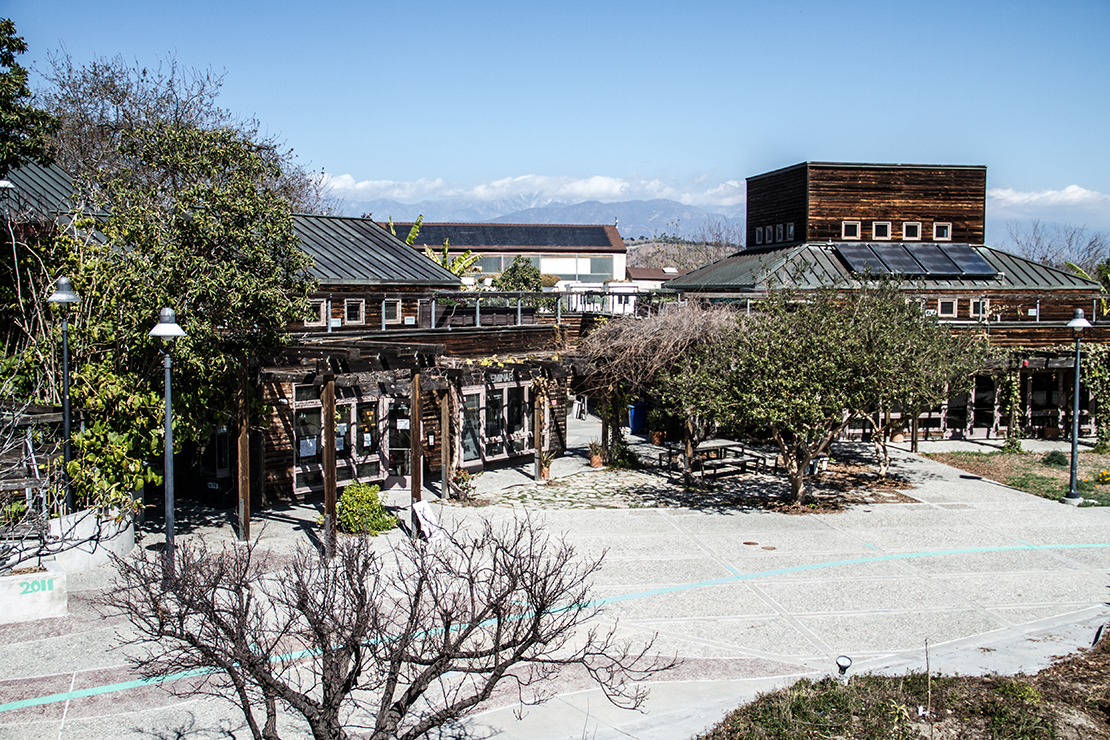 The Lyle Center for Regenerative Studies is designed to demonstrate the integration of sustainable systems that meet the needs of any community. Thousands of people tour the Center annually, learning about energy-efficient building design, energy production, food, water and waste systems, ecological restoration and sustainable community processes. Individuals and small groups are welcome to visit the Center during business hours and informally explore the property. A self-guided tour is available in the Center's main office.
The Center is following Cal Poly Pomona's roadmap for phased campus reopening. Classes and other large groups may be able to arrange a guided tour by Center staff, subject to scheduling availaibility and public health protocols. There is a small nominal fee for guided tours. Contact us for more information, or to explore the possibility of scheduling a tour.
Located on the Cal Poly Pomona campus, and on 16 acres of natural setting, the Lyle Center frequently recieves requests to host events or meetings.  Event spaces are available for reservation.  Please contact us at  crs@cpp.edu  to discuss possible dates and details (see below for pricing).
LCRS SPACE RENTAL RATES

ROOM
1/2 HALF DAY
ALL DAY
The Commons
$55/hr
$65/hr
Seminar Room
$35/hr
$40/hr
Outdoor Space
$55/hr
$55/hr
LABOR RATES

CHARGEBACK
DETAILS
AMOUNT
Supervision 
Outside Business Hours
$15/hr
Custodial Staff
Clean Up
$15/hr
Event Staff
Room Set-Up
$15/hr