CPP Preprofessional Scholarship
Dr. David Steele Pre-professional Student Scholarship
The David F.  Steel Preprofessional Health Careers Undergraduate Scholarship was established by Dr. Lawrence L. Michel and his wife in honor of Dr. David F. Steele, an esteemed professor of biological sciences who inspired and guided numerous students in pursuing studies in preprofessional health programs during his tenure at CPP.
In an interview commensurate with the 59th CPP Alumni Awards Gala, Dr. Michel ('76, Zoology) revealed that he chose CPP over USC for his undergraduate degree. He subsequently completed his dental progam at USC, and by 2019 had enjoyed a successful 25-year career as an orthodontist. He now teaches and mentors students at USC. While at CPP, Dr. Michel was a member of the Pre-Dental club and Dr. David Steele was the advisor to the Pre-Med and pre-Dental clubs. Michel recalled, "He really took an interest in students. He was a big part in helping me get into my profession. He was my advisor and helped lead the way." In 2008, Dr. Michel announced that he and his wife had set up the David F. Steele Pre-Professional Health Careers Undergraduate Student Scholarship, which provides $1000 annually to an undergraduate student who plans to pursue a degree in professional health field such as medicine, dentistry, veterinary medicine or public health after graduation.
Interested students please visit https://csupomona.academicworks.com/opportunities/15758 for additional information on the application process.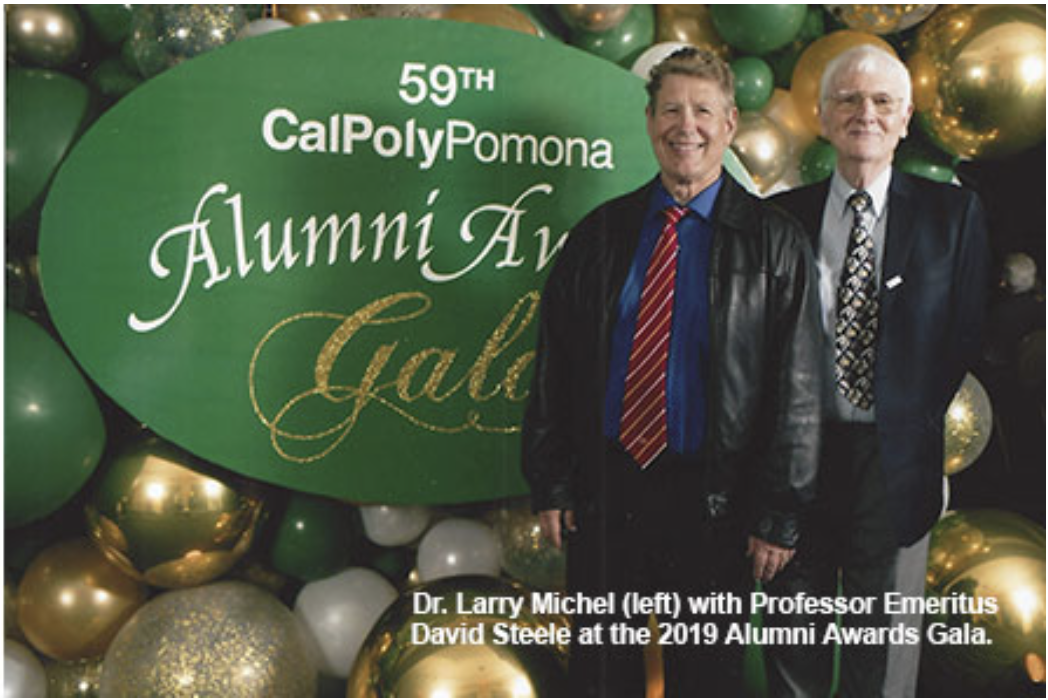 \
Annual Recipients 
Congratulations Binnie!
Binnie Karki 2023 Recipient 

                   Frander E. Herrera 2022 Recipient
Senior, General Biology Major                      
Junior, General Biology Major
Chemistry Minor                                     
Aspiring Medical Physician with focus on Neurology
Aspiring Pediatric Cardiologist