Physics Graduate Has What it Takes to Succeed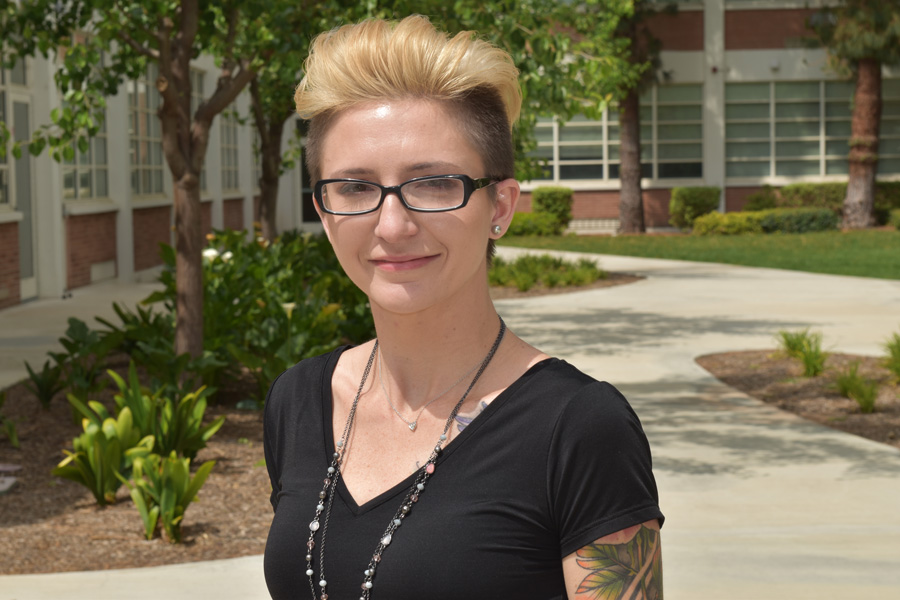 Statistics show that less than 20% of degrees in Physics are earned by women despite the fact that overall women earn more college degrees than men. Overcoming gender stereotypes and succeeding in a field dominated by men is a challenge. But it's a challenge that recent graduate Brandi Wooten ('18, Physics) was ready to overcome.
Wooten is no stranger to challenging circumstances. She was born and raised in Gastonia North Carolina, a suburb of Charlotte which she describes as a place rife with drugs and teen pregnancies. It's a place Wooten knew she had to leave in order to make a better life for herself. She'd always excelled in math and was a good student so she believed she was capable of going to college even though she was the only one in her family who graduated from high school. Her mother, who had Brandi when she was 16, encouraged her to pursue her education.
For Wooten, military service provided a means to finance her education so she enlisted in the army national guard for a six-year term. Her service to our country included one year at Khost in Afghanistan while stationed at Camp Clark from 2010 to 2011. She worked as an MP and helped train the Afghan police. She recalls one incident where an Afghan chief handed a suspicious looking object to her squad leader for further investigation. Just as she leaned in to look at the object it exploded, blowing off part of the leader's hand right in front of her. "I remained calm because people were counting on me. I had to do my job," Wooten recalls.
After moving to California she attended Riverside Community College. Wooten transferred to UNLV for a short time and that's where she took her first physics course. There were no physics course offered at her high school in Gastonia so it was new to her. She almost failed the class but fell in love with the subject. After returning to California she attended Pasadena City College and transferred to Cal Poly Pomona in 2014.
Wooten distinguished herself at Cal Poly Pomona by becoming part of the Kellogg Honors College and a McNair Scholar. She also received a Boeing scholarship. One of the requirements of Kellogg Honors College is to perform community service and one of her favorite projects was going to high schools and advising students on how to prepare for college. "Encouragement and advice might be just what a young person needs to start believing that they too can do it."
The McNair Scholars program's goal is to "increase the number of first-generation, low-income and/or underrepresented students in Ph.D. programs." She says being a part of the program gave her confidence to continue her education and she has been accepted into a Ph.D. program at The Ohio State University where she'll be studying thermoelectrics with Professor Heremans.
Wooten decided to pursue her Ph.D. while a student at Cal Poly Pomona. She applied for a Research Experience for Undergrads (REU) in Paris but didn't get it; however, her application resulted in an offer to go to another REU at University of Michigan. Though her interest was in optics she really liked the REU which focused on material science. They investigated materials used for magnetic switching which can be 50 times faster than traditional solenoids. That experience convinced her that she should pursue a Ph.D. and her passion is investigating the quantum properties of materials. At Cal Poly Pomona she worked with Professor Salik's research group and in her senior year did coding for Professor Corcoran who specializes in physical chemistry.
While attending Cal Poly Pomona Wooten worked full time to support herself. Transfer students often have more life experience than other students and Wooten credits that experience with making her a more serious student. She said "There's no point in wasting time complaining about how much work you have to do or how hard it is. You just have to do it." She did do it - graduated June 2018 with her BS in Physics. Wooten loved the people and atmosphere at Cal Poly Pomona and says, "They really prepare you for work and teach you how to be a problem solver and market yourself to employers that way."