Academic Programs
Why Physics and Astronomy at Cal Poly Pomona?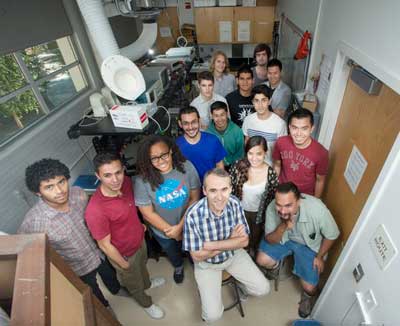 Student Research
Physics majors Cal Poly Pomona engage in cutting edge research, working closely with faculty in such fields as biophysics, optics, physics education research, astrophysics, and solid state physics.  To learn more about student research opportunities, visit the various research group pages under the Research drop down menu above.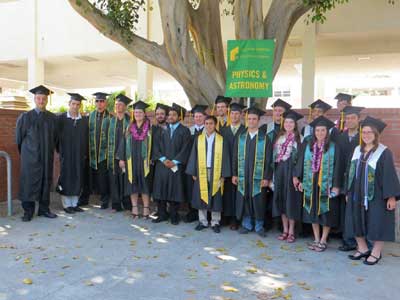 Post Graduation
Our majors go on to pursue many different career options, including graduate school in physics and astronomy, careers in engineering and computers, high school teaching, and much, much more. To see more about possible careers with a physics major, visit our careers page.
Faculty
Our faculty are innovative and dedicated teachers. They are all focused on undergraduate education and work closely with our majors as classroom instructors, academic and career advisors, and research mentors, to maximize the benefit of a Cal Poly Pomona education to our students. To learn more about our faculty, visit our Department Directory.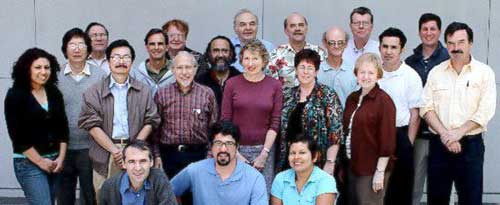 Community
We have a very strong sense of community in our department that includes faculty, staff, and students. We hold numerous social events, such as a Welcome Back Pot Luck each Fall, and a Department BBQ each Spring. In addition, the students have their own student club, the Society of Physics Students, with a student clubroom where physics majors, minors, and other students can hang out, do homework together, give and received tutoring, or just relax.