A Passion for History leads to Presidential Dream
Ira Pemstein: How a History Alumnus Found His Calling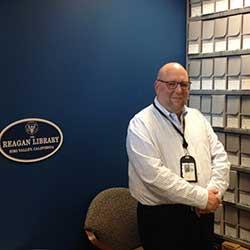 What do you want to be when you grow up? is a question for which college students don't always have an answer. College is supposed to be a time of self-discovery, but for some, it's a time of confusion.
In 1988, Ira Pemstein was a typical college student at Cal Poly Pomona trying to navigate his way through school. He was majoring in accounting, living on campus, and making new friends along the way.
However, after taking some business courses, Pemstein realized that accounting wasn't exactly the right fit for him and switched to anthropology. Unfortunately, the switch to anthropology wasn't much of an improvement in fit, so Pemstein decided to take a break from school and reevaluate his situation.
During his break, Pemstein married and found a successful career in the field of information technology. Yet, he felt there was always something missing. He would often find himself reading about libraries being impacted by technology, and out of this casual interest grew a passion for the field in which he would later establish expertise.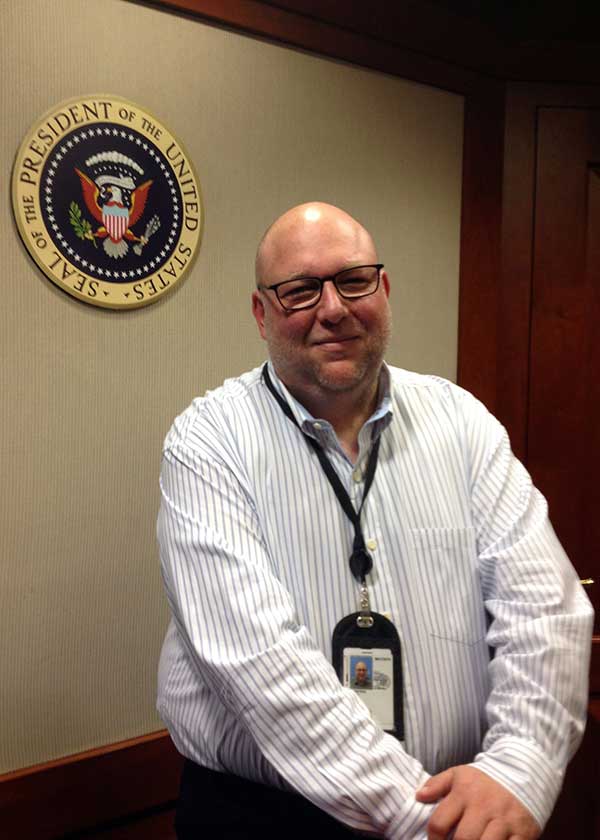 After a nine-year hiatus, Pemstein made the decision to go back and finish what he started. Before returning, he contacted Dr. Dorothy Wills and Dr. David Lord, anthropology professors whose classes he had taken when he first attended CPP.  Even though many years had passed, both professors offered enthusiastic support and encouragement.  He says that without the help of Dr. Wills and Dr. Lord, the transition back into college would not have been possible. 
While Pemstein admits to being terrified his first day back at school, the moment he walked in the door he knew this was exactly where he needed to be. When he walked out of his European history class, he finally felt connected to the material. "It finally clicked," he said. "This is it!" and he added more history courses to his plan.
Growing up, Pemstein's father always told him: "You have to love what you do and be passionate about it!" and for the first time, he was doing what he loved.  Not only did Pemstein end up successfully finishing his bachelor's degree, he applied to graduate school at CSU Northridge. He credits the CPP learn-by-doing philosophy, faculty support, and the course Historical Methods for adequately preparing him for graduate school.
During graduate school, Pemstein held jobs at CSU Northridge's Oviatt Library and at the prestigious Getty Research Institute. After graduating from CSU Northridge, he landed a position at the Ronald Reagan Presidential Library where he now holds the role of Supervisory Archivist. He has also worked at the Nixon Presidential Library, and has met with the Obama Foundation to advise on the preparations for the Obama Presidential Library. 
As the Supervisory Archivist at the Ronald Reagan Presidential Library, Pemstein is in charge of the staff who are responsible for preserving, reviewing and cataloging over 65 million pages of documents that cover the Reagan presidency, his time as Governor of California, his career in Hollywood, and his post-presidency. In addition, the archival staff led by Pemstein, preserve and review over 2.5 million photographs, audiocassettes, and film reels.
To this day, Pemstein looks back at his years at Cal Poly Pomona with a smile on his face. He is very appreciative and believes the least he could do is give back to a school that gave so much to him. In honor of his father, Pemstein established the Walter Pemstein Award which is given annually to an outstanding History major. "If I had gone someplace else this might not have happened, but Cal Poly gave me a second chance," he says. "It's a good place."
Written By Stephanie Salazar, Student Writer