Welcome to the College of Engineering
This slide contains video without audio. The description of the video is "A CPP engineering student grinding a notch for a vehicle frame."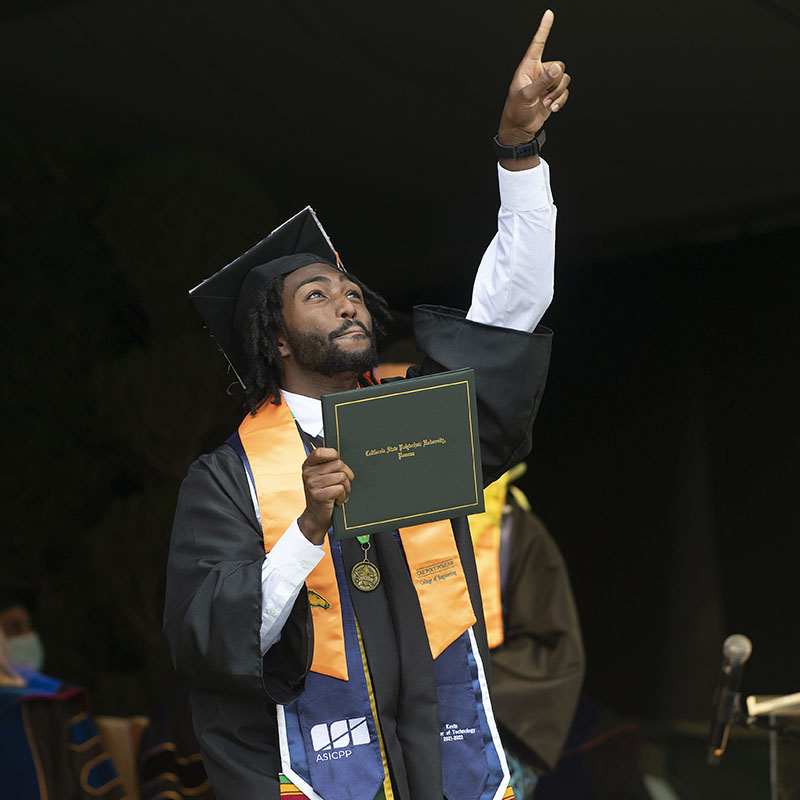 Graduate as an in-demand engineer in the
high-demand state of California.
We're one of the largest, top-ranking and affordable engineering colleges in the nation. With 11 undergraduate and 7 graduate programs to choose from, we get you hands-on with industry-standard hardware, software and practices. You'll be ahead of peers in other colleges who operate in the theoretical but rarely in the practical. We graduate over 1,200 in-demand Bronco Engineers every year in California, the state with the highest employment of engineers according to the U.S. Bureau of Labor Statistics.
Bronco Engineers go onto solve hard problems and invent new solutions for society—be one of them.
CPP Engineering Magazine

The 2023 Issue
The latest and greatest from the College of Engineering.
Read the Latest Issue
Engineering News