Special Education
Master of Arts Degree, Special Education Option
The mission of our program is to create educational professionals who integrate research with practice, demonstrate innovative pedagogy, and are leaders in the diverse schools of the 21st century.
Our program is a regional leader in preparing exemplary and passionate special education professionals. We develop special education professionals to use best practices to teach, support, and advocate for their students with disabilities and their families with excellence, integrity and high expectations.
Program at a Glance 
Current credential students can seamlessly transfer from the credential program to the MA program. 
All courses are held in the evening
Courses are offered as hybrids (50% face to face) or online
Rolling admissions make entering the program at any time of year convenient
Students may enroll as either full or part time students and complete their program in as little as 3 semesters
Students may use up to three credential courses towards their required 30 semester units of MA coursework, shortening time to graduation and make their degree cost effective
The size of our program means more personalized attention from faculty and greater chance to get to know other candidates
Program Resources 
Further information may be obtained by contacting our Teacher Preparation and Recruitment Advisor:
Jeanne Reynaga
Jmreynaga@cpp.edu 
(909) 869-2301
Graduate Spotlight

"The education and leadership experience that I have received at Cal Poly Pomona are invaluable. Throughout my education, I have made lifelong connections with students, faculty, and staff. I continue to collaborate with many previous classmates sharing resources and discussing our daily intrinsic rewards as teachers. With the support of Cal Poly Pomona, I have grown to become a successful and confident education specialist."
--Rochelle Goodman, M.A. Ed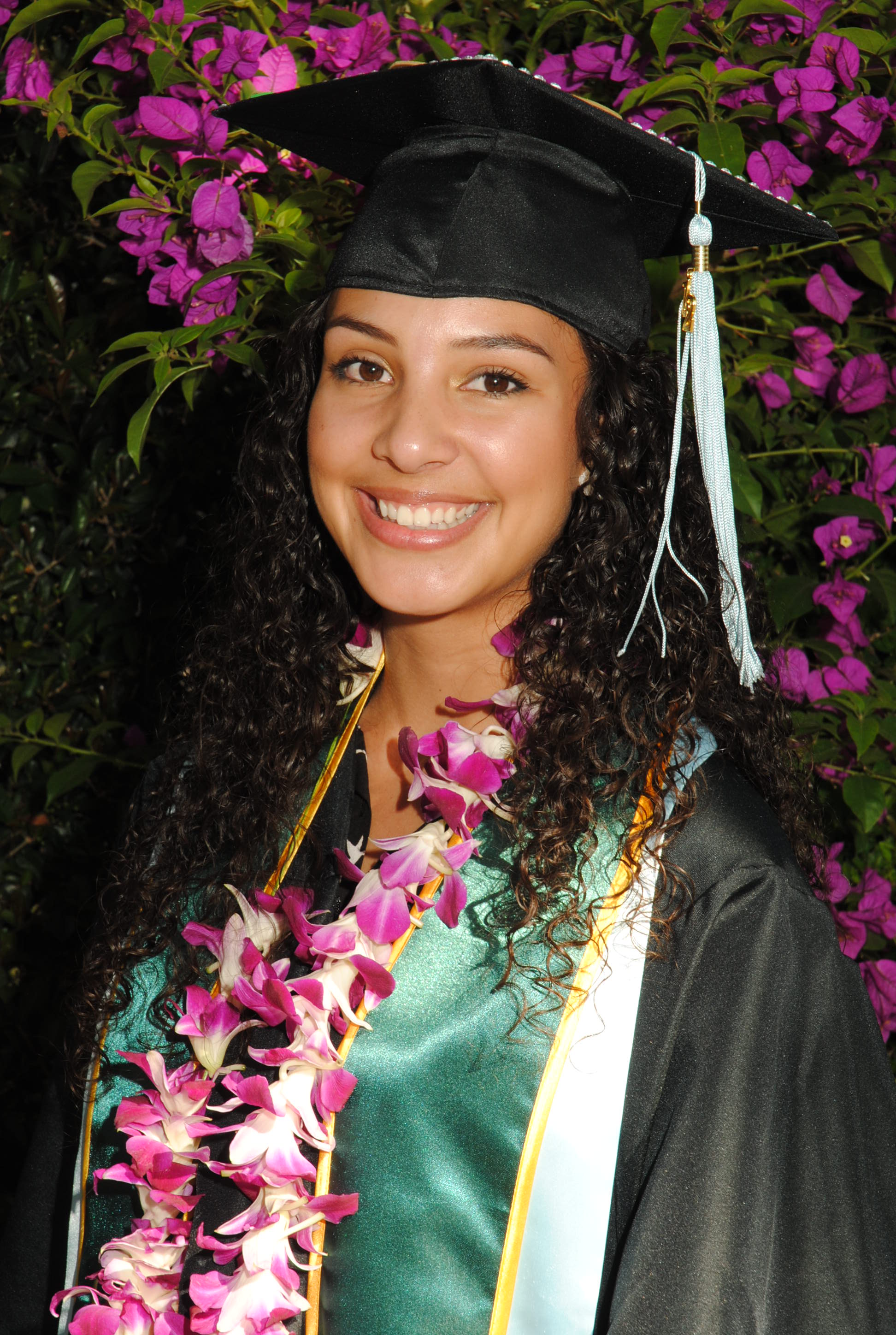 Anahi Prado Hernandez

Anahi Prado Hernandez, M.A. Ed: The Education Specialist credential and Master's program at Cal Poly Pomona was a time in my educational career in which I learned the most about the profession and myself. I was introduced to new ideas, guided by staff and peers to apply those ideas, and I learned there are always ways to improve. I was encouraged to step out of my comfort zone to better myself as a teacher, a leader, and a student. I am currently teaching in a moderate/severe classroom and there is never a day in which I do not use something I learned at Cal Poly with my own students. The most important lesson being - we learn by doing. Every day is another opportunity to be a better of yourself. Overall, the program has shaped my career and personal life in various ways. The perspectives introduced to me, the lifelong friends I've made, and the once in a lifetime experiences, have all made me the passionate educator I consider myself to be today.