Architecture Alumni Advisory Board
The CPP/ARC Professional Advisory Board is committed to assisting the CPP Department of Architecture as a center of excellence, diversity, and innovation.
The AAAB will strive to be a conduit between CPPARC and the profession, provide a forum for curriculum review and input, in support of an educational environment that collaborates with the professional community through teaching, research, and service. AAAB members participate in studio juries, critiques, and other student learning initiatives, doing their part to advance the stature of the program in professional and intellectual communities.
John Adams, AIA, LEED® AP
Regional Managing Principal, Managing Director at Gensler
John Adams brings 25 years of experience as an architect, real estate strategist and planner to his role as Regional Managing Principal for Gensler's Southwest region. John serves on Gensler's Management Committee and sits on the firm's Board of Directors. John is invested in the continued renewal of downtown Los Angeles. A recognized thought leader in office building design and development, and is an advocate for high-performance buildings, repositioning, creative office space and sustainable urban development. He serves on the boards of the L.A. Headquarters Association, and Junior Achievement of Southern California and is actively involved with NAIOP, the Los Angeles Economic Development Corporation and the Urban Land Institute. He holds a Bachelor of Arts in Architecture from California State Polytechnic University at Pomona and a Master of Architectural Design from Harvard University's Graduate School of Design.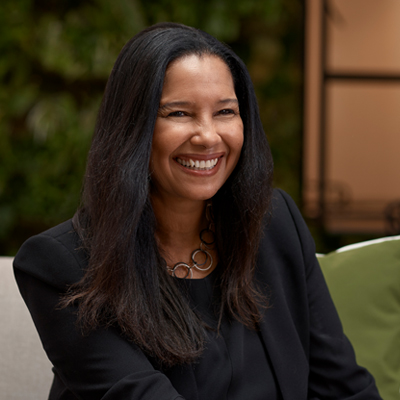 Barbara Bouza, FAIA, NOMAPresident, Walt Disney Imagineering
Business Management, Design & Development
Barbara Bouza is President of Walt Disney Imagineering – Business Management, Design & Development. In this role, she is accountable for leading business management of all Walt Disney Imagineering (WDI) Studios globally, overseeing daily operations, development and project delivery. 
Barbara works collaboratively with stakeholders across the business to design, develop, and execute projects for Disney theme parks, attractions, resort hotels, cruise ships, and retail, dining and entertainment centers.
She previously served as co-managing director, principal, of Gensler Los Angeles. In this collaborative leadership role, she brought strategic design management to highly innovative clients such as Netflix, Amgen, JPL/NASA, Debbie Allen, and the City of Hope. A fellow of the American Institute of Architects (AIA), she was the 2019 AIA Los Angeles president, and also served on the board of the Southern California chapter of the International Interior Design Association.
In the community, Barbara was recognized by The Los Angeles Business Journal as Executive of the Year: Women Making a Difference. This honor recognizes women who lead by example, successfully blending effective business vision with passionate commitment to positively making a difference, both in the world of business and in the communities they serve. She has also been named by Real Estate Forum magazine as a Woman of Influence: California.
Barbara is on the board of directors of Imagine LA, a leading not-for-profit dedicated to mobilizing the community to end the cycle of family homelessness and poverty, and is a member of the National Organization of Minority Architects and the Women Presidents' Organization. Additionally, she works with nonprofit organizations such as Girls Inc. and Dress for Success.
Barbara holds a Bachelor of Architecture degree from California State Polytechnic University, Pomona, and studied in the Graduate Diploma Program at the Architectural Association in London.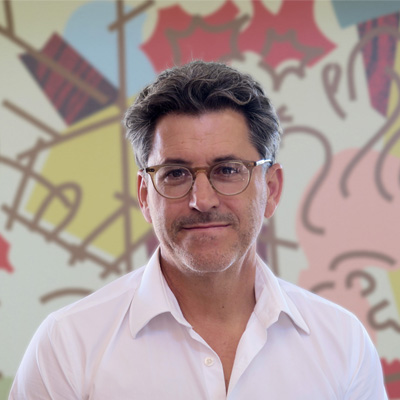 Frank Clementi FAIA, AIGA
smith-clementi, Partner
Frank Clementi FAIA broadens design with innovative solutions and provocative teaching that integrate architecture, landscape, graphic and product design. His award-winning projects transcend scale to explore meaning, materials and forms, taking inspiration from the place and culture of each site and their inhabitants. This holistic approach began with Memphis, in Milan, experimenting in ceramics, graphics, products, and architecture, and returning to work with Hodgetts+Fung on influential exhibitions, products, and buildings. Subsequently co-founding Rios Clementi Hale Studios and notNeutral, for product design, Frank led them to recognition and growth for 30 years. Frank started smith-clementi with Julie Smith-Clementi to work directly with clients around the world crafting unique solutions using the power of beauty to imbue character that invites interaction.
Negeen Irani
Engineering Project Manager at Apple


Negeen Irani is a creative, design-thinking problem solver with a passion for people.

She received her Bachelor's of Architecture from Cal Poly and started her career at Apple as a candidate for the Apple Store leadership program. The ASLP program allowed her to experience every role in Apple retail in a two-year rotational program and gain a broad view of what Apple Retail is all about.

Post-development program, Negeen joined the Real Estate & Development organization, where she focused on Store design. She worked on the APAC Design Team that brought you numerous iconic new stores such as Apple Marina Bay Sands, Apple Central Wold, and Apple Cotai Central. 

Building on her experience in Retail and Design, she then pivoted into Retail Engineering, where she spearheaded mission-critical New Product introductions, launch events, and org-wide space initiatives. 

Negeen is currently a Project Management within Apple's Retail Programs team, where her focus is developing and enhancing applications and tools for our 500+ Apple store fleet.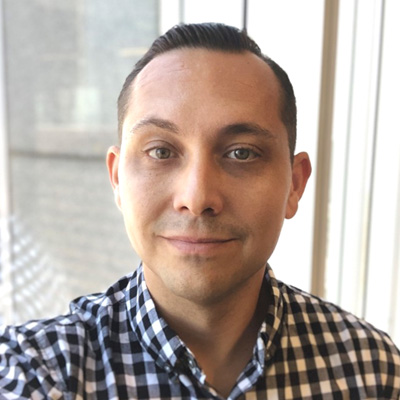 Lucas Reames, AIA, LEED® AP
Director at Trimble Consulting
Lucas Reames, AIA leads Trimble's Consulting group based out of Los Angeles, California (previously Gehry Technologies founded by Frank Gehry) and is co-founder of ZeroSixty, an accelerator program focused on design and technology for the AEC industry. Specializing in assisting design and building professionals in powerfully delivering technology driven projects, Lucas brings experience in managing project value chain, productivity, process innovation, team performance, stakeholder relationships, project delivery systems, project data structures, risk/opportunity definitions and technology implementation.
As an active leader in the design community, Lucas has worked with the American Institute of Architects at all levels including the AIA Los Angeles, AIA California Council and National AIA through holding numerous director and committee roles including the Steering Committee on Integrated Project Delivery and various speaking positions at the annual AIA Conference on Architecture. Lucas holds a Bachelor of Architecture from California State Polytechnic University at Pomona where he graduated with honors.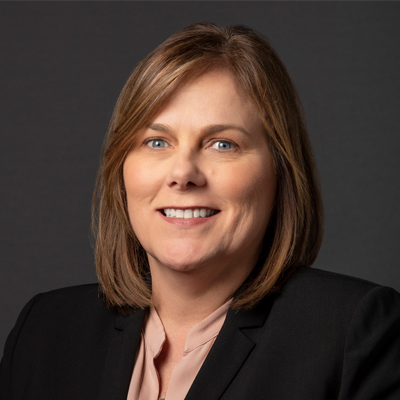 Wendy Rogers, FAIA, LEED AP
Chief Executive Officer / Chief Talent Officer 
LPA Design Studios
Wendy Rogers is CEO and Chief Talent Officer of LPA Design Studios, an integrated design firm dedicated to creating projects that innovate, inspire and improve people's lives. Wendy leads a team of more than 400 architects, engineers, landscape architects and interior designers in California and Texas. The firm embraces an inclusive and collaborative approach to create sustainable, timeless and resilient designs for corporate, educational, healthcare, recreation and municipal projects. LPA was recently honored as AIA California's 2021 Firm of the Year.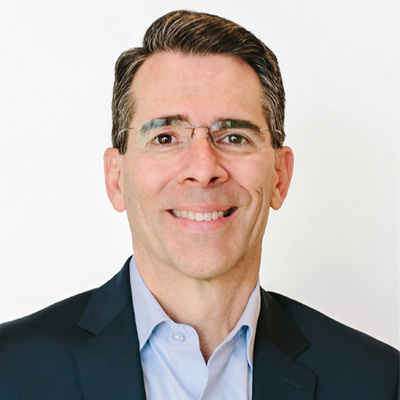 Kevin Wilkeson, AIA, LEED® AP
Kevin Wilkeson is a Principal and Director of Education at Morrissey Associates in Santa Ana. He has 30 years of experience, planning, designing, and building education facilities for early childhood education, K-12 schools, community colleges and universities in the western United States. His clients include Santa Ana Unified School District, Los Angeles Unified School District, Irvine Unified School District, the University of California, the California State University, Santa Ana College, and Mt San Antonio College. Kevin has held a variety of firm and project leadership positions including Education Practice Leader, Managing Principal and Board Chair. He is a frequent speaker at design and education conferences about sustainability, master planning, and technology integration and is coauthor of the book "California School Facilities Planning". Kevin serves on several nonprofit boards and advisory committees.  He holds a Bachelor of Arts in Architecture from Cal Poly at Pomona and studied economics and humanities at UC Irvine.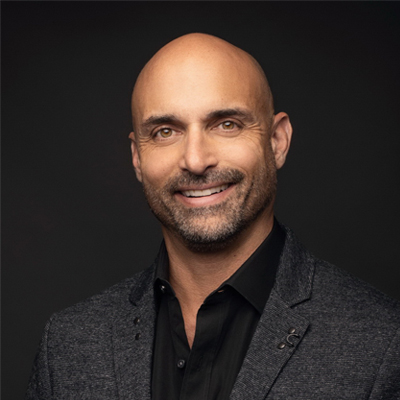 Mathew Chaney, AIA, DBIA
Partner at Ehrlich Yanai Rhee Chaney Architects
Mathew Chaney is a Partner at Ehrlich Yanai Rhee Chaney Architects, recipient of the prestigious 2015 AIA National Architecture Firm Award. Mathew has served as Principal-in-Charge for some of the firm's largest and most complex projects, including the in progress $500m UC San Diego Theatre District Living and Learning Neighborhood and the recently completed Pendry Hotel + Residences in West Hollywood.  Mathew is a recognized thought leader in alternative delivery methods throughout the A/E/C industry and lectures frequently on Design/Build and Integrated Project delivery across the country.  Mathew shares leadership of the firm's Commercial and Institutional studios with partner Patricia Rhee.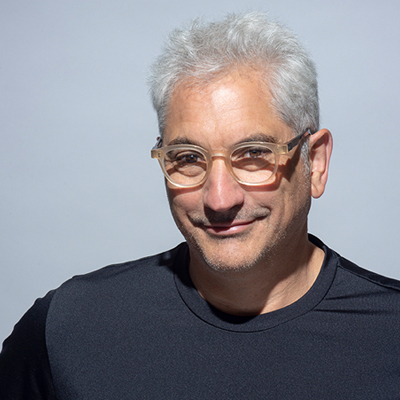 Rick Corsini, AIA
Partner, Corsini Stark Architects
Rick's practice specializes in solving complex problems where contextual relevance and functionality are prerequisites for good design. Whether at the scale of a campus master plan, a new building or a logo for a new restaurant, Rick and his team view the experience of architecture as a fluid, integrated whole, striving to seamlessly integrate building and site, form and space, light and material, style and use. Rick was born in Los Angeles and received his Master of Architecture in Urban Design from Harvard University and his Bachelor of Architecture from Cal Poly Pomona. In addition to over 25 years of professional practice, Rick has held faculty appointments at schools of architecture including Cal Poly Pomona, Woodbury University, and the University of Southern California. He serves on the board of Silver Lake Forward, a community-based non-profit organization and is a past president of the Los Angeles Forum for Architecture and Urban Design.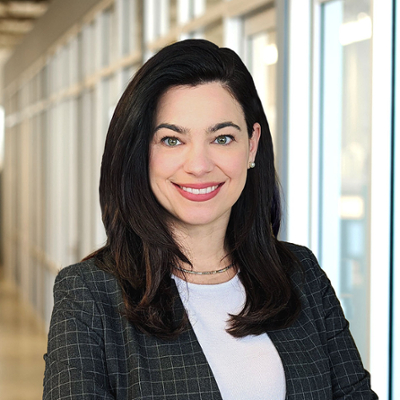 Ioanna Magiati, ULI, MBI
AO Architects, Principal
Ioanna Magiati is a charismatic problem-solver with a passion for elevating the design vision of her clients and nurturing the success of her team. She is a Principal at AO where she is known for combining fresh ideas and a disciplined approach towards the delivery of complex multifamily, mixed-use, and modular developments. Ioanna is an avid researcher and lifelong learner valued for her strong project management and people skills, as well as her ability to foster trust and collaboration amongst developers, cities, designers, architects, and consultants. She received her Bachelor of Interior Architecture, Decorative Arts & Design from the Technological Educational Institute of Athens, Greece, and Master of Architecture from Cal Poly Pomona. In addition to her role as an ARC Alumni Advisory Board member for Cal Poly Pomona, Ioanna is a member of the Urban Land Institute (ULI) and sits on the Design Professionals Council for the Modular Building Institute (MBI).