The Tau Sigma Delta Honor Society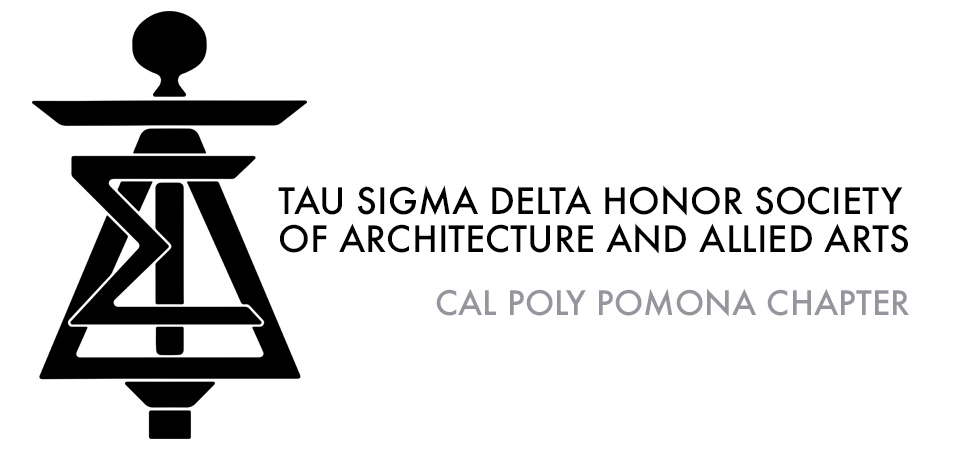 The Tau Sigma Delta Honor Society in Architecture and Allied Arts (TSD) is the only national honor society for architecture and design majors accredited by the Association of College Honor Societies. The Society recognizes intellectual achievement, effort, and initiative as well as leadership and character. This prize of membership acknowledges undergraduate and graduate students who attain high scholastic standing in their field.
The organization also honors practitioners in the field for excellence in design with the national organization's Gold Medal Award, presented each spring at the ACSA Annual Meeting. Individual chapters award the Silver Medal to a professional with a record of distinction in design. The Bronze Medal Award is presented to students who have distinguished themselves in design and are elected by the chapter's student membership.
Tau Sigma Delta was organized in 1913 at the University of Michigan at the suggestion and under the guidance of faculty in Architecture and Landscape Design, who selected the first group of senior honor students to be the founding members. After three years of trial, the system of elections was extended to other universities.
At Cal Poly Pomona, members are invited to join our chapter at the end of the third-year undergraduate or second-year graduate program. These invitations are carefully chosen after reviewing candidates' academic standing. One of the main objectives of TSD is to create a robust mentorship system for the first-year undergraduates with the club's members.