Internship Requirement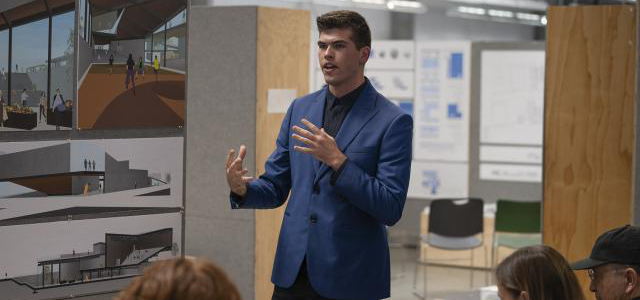 Notice to Students RE: Professional Licensure and Certification
California State University programs for professions that require licensure or certification are intended to prepare the student for California licensure and certification requirements. Admission into programs for professions that require licensure and certification does not guarantee that students will obtain a license or certificate. Licensure and certification requirements are set by agencies that are not controlled by or affiliated with the California State University and licensure and certification requirements can change at any time.
The California State University has not determined whether its programs meet other states' educational or professional requirements for licensure and certification. Students planning to pursue licensure or certification in other states are responsible for determining whether, if they complete a California State University program, they will meet their state's requirements for licensure or certification. This disclosure is made pursuant to 34 CFR §668.43(a)(5)(v)(C).
For more information, visit https://www2.calstate.edu/csu-system/about-the-csu/accreditation.
University Catalog:
Prior to graduation, all students are required to fulfill 500 hours of work. A minimum of 250 hours must be with a registered architect and the remaining 250 hours may be with a faculty approved alternative. This work must be verified by the department coordinator of Professional Practice and Cooperative Education.
The Department of Architecture requires that students fulfill 500 hours of internship in order to graduate. The department believes that this is an essential part of each student's professional development.  Undergraduate and graduate students must show evidence of a minimum of 500 hours of professional internship.
Process
Students are eligible to begin professional internship immediately upon enrolment in the program at any point in the curriculum.  Students begin the process by visiting the National Council of Architectural Registration Boards (NCARB) website.  http://www.ncarb.org/
The website has information on the basics for becoming an Architect and if you follow the Start Link on the home page you can follow the link to register for NCARB and establish your personal NCARB account and NCARB eligibility date.  Students may sign up for NCARB anytime they are ready to start recording hours in their account.  NCARB charges an initial fee of $350 to be an NCARB member.  NCARB will delay the full payment for 3 years while a student is in school.  A $100 payment is required to start so students should wait to register until they are ready to actively start recording hours needed for graduation; these hours will also count towards your internship requirements for professional registration.
Eligibility Form
Download the RED eligibility form PDF from the website and fill in:
Your new NCARB registration number.
Your name
Signature
Date
University: California State Polytechnic University, Pomona.
 College/School/Department:  Department of Architecture
 NAAB/CACB-Accredited Degree Program: Bachelor of Architecture /Master of Architecture
 Date of Enrollment: (The date you started your first class at Cal Poly)
Print out and return the form to the Department Office or email the PDF form to the Department of Architecture IDP Coordinator Associate Professor Marc Schulitz, NCARB.  Make sure to save the form with a new file name so that your entries are saved.
NCARB Materials
NCARB provides extensive supporting materials that describe the IDP process.  Much of this material is covered in ARC 471 Professional Practice.  Students are responsible for their personal professional development and should download and read all of the NCARB materials that are provided online.  The Department of Architecture accepts 500 NCARB hours in any NCARB IDP category.  Your Cal Poly Pomona internship requirement will be satisfied by submitting a copy of your official NCARB transcript or progress file, showing a minimum of 500 hours, to the Department of Architecture IDP Coordinator Associate Professor Marc Schulitz, NCARB.
You will need to record your internship hours online and then the hours will have to be confirmed by your qualified supervisor at work.  This is done through an online process described in the NCARB materials.
The current economic situation may make it somewhat challenging for students to find employment.  NCARB provides a description of many alternatives for approved work, including employment with engineers, landscape architects, and contractors, volunteer work for non-profit organizations, study books and online education opportunities that allow the 500 hour Cal Poly Pomona requirement to be satisfied without employment. Students should not engage in uncompensated work for for-profit firms  When employed, students should be aware of the NCARB requirements for a minimum number of hours per week and number of  consecutive weeks of employment before beginning work.  This information is available on the NCARB website.  Your Cal Poly Pomona IDP Coordinator does not play any role in qualifying or approving hours.  Your Coordinator may advise you, but you are ultimately responsible for taking charge of your professional development requirements.
IMPORTANT NOTE:
Do not apply for graduation unless this internship requirement is complete or will be completed during the semester you anticipate that you will graduate. If you have not completed your internship requirement, this does not prevent you from participating in the commencement ceremony in June; it means that you will need to file an Academic Petition to Graduate Out of Residency and will file for graduation via BroncoDirect when your internship requirement is satisfied.