Internship Requirement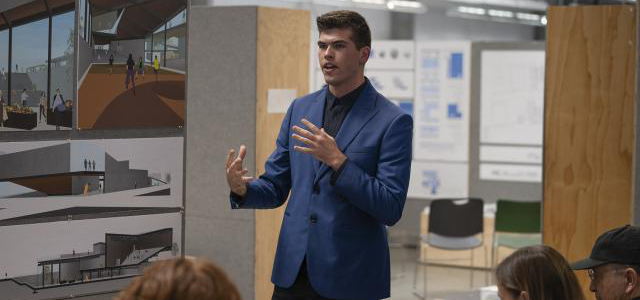 Notice to Students RE: Professional Licensure and Certification
California State University programs for professions that require licensure or certification are intended to prepare the student for California licensure and certification requirements. Admission into programs for professions that require licensure and certification does not guarantee that students will obtain a license or certificate. Licensure and certification requirements are set by agencies that are not controlled by or affiliated with the California State University and licensure and certification requirements can change at any time.
The California State University has not determined whether its programs meet other states' educational or professional requirements for licensure and certification. Students planning to pursue licensure or certification in other states are responsible for determining whether, if they complete a California State University program, they will meet their state's requirements for licensure or certification. This disclosure is made pursuant to 34 CFR §668.43(a)(5)(v)(C).
For more information, visit https://www2.calstate.edu/csu-system/about-the-csu/accreditation.
University Catalog:
Prior to graduation, ALL students are required to register for NCARB IDP and fulfill 500 hours of internship through NCARB. For additional information, please see the department website.
The Department of Architecture requires that students fulfill 500 hours of internship to graduate. The department believes that this is an essential part of each student's professional development. Undergraduate and graduate students must present evidence of a minimum of 500 hours of professional internship to the department's Internship Coordinator Associate Professor Marc Schulitz, NCARB before graduation.
Process
Students are eligible to begin professional internship immediately upon enrolment in the program at any point in the curriculum. Students begin the process by establishing an account profile on the National Council of Architectural Registration Boards (NCARB) website: http://www.ncarb.org/
The NCARB website has information on the basics for becoming a licensed Architect.  NCARB charges an initial and annual fee. Therefore, students should wait to register until they are ready to actively start recording hours needed for graduation.
The internship hours must then be recorded through the NCARB's Architectural Experience Program (AXP), which will ensure that the internship hours accrued for graduation will also count towards work experience requirements for professional registration in California and most other states.
During your internship students will record their internship hours through their NCARB account. The hours are then approved by their qualified supervisor at work. This is done through an online process on the NCARB website. The department's Internship Coordinator does not play any role in qualifying or approving work hours.
Your Cal Poly Pomona internship requirement will be satisfied by submitting a copy of your official NCARB profile, showing a minimum of approved 500 work hours, to the Department of Architecture Internship Coordinator Associate Professor Marc Schulitz, NCARB.
Students should not engage in uncompensated work for for-profit firms.
ARC Internship Canvas page
All enrolled students of architecture are automatically enrolled into the ARC Internship Canvas page, which has additional information about the internship requirements, the process, and alternatives for approved work. 
IMPORTANT NOTE:
Students shall not apply for graduation unless the internship requirement is complete or will be completed during the semester they anticipate to graduate. Students who have not completed their internship requirement, may still participate in the commencement ceremony; but it might mean that they will need to file an Academic Petition to Graduate Out of Residency when their internship requirement is satisfied.