Richard Neutra Award for Professional Excellence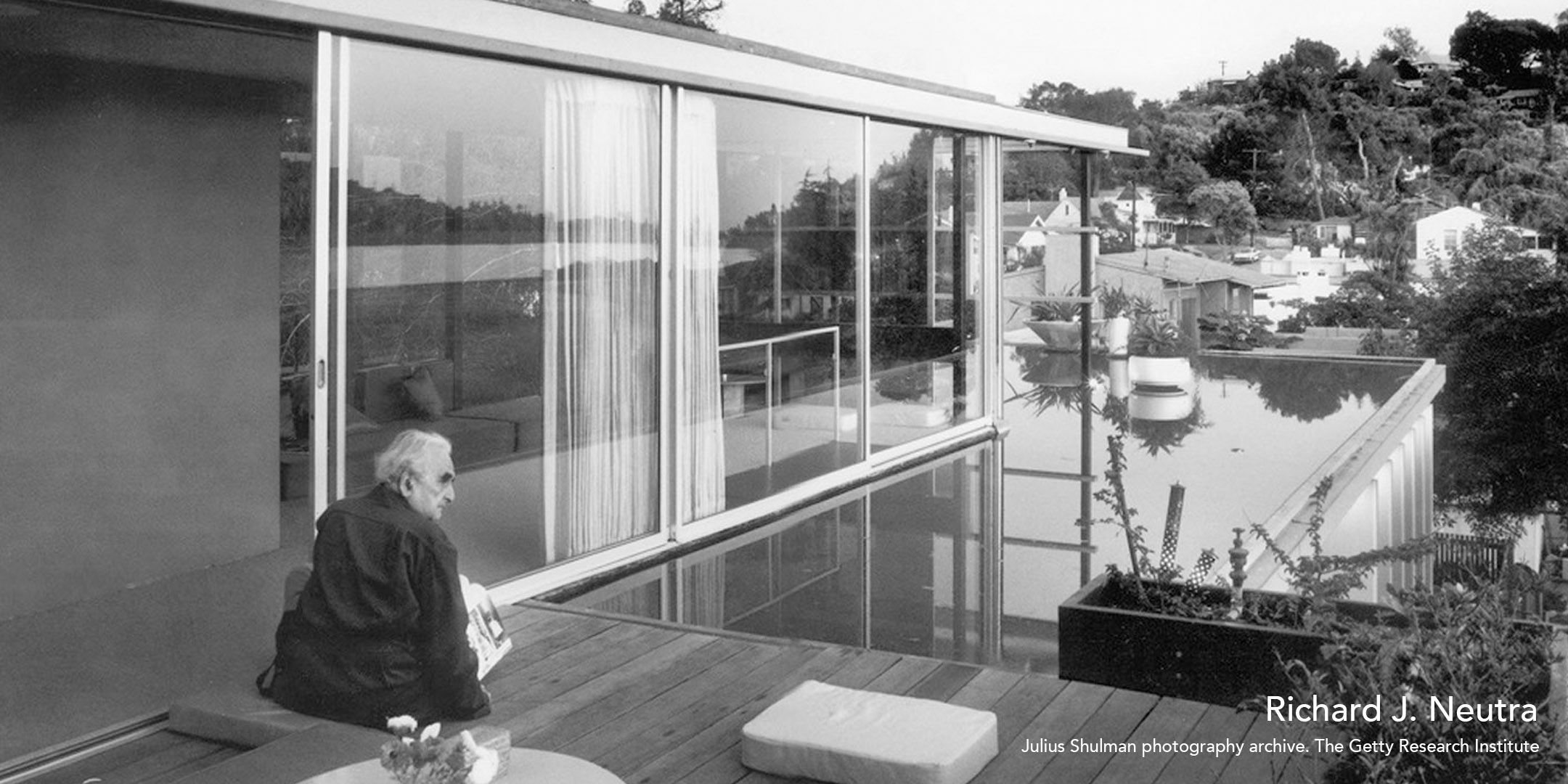 Richard Neutra was an acclaimed modern architect and contributor to the Arts and Architecture, Case Study House Program. The Neutra Award recognizes the contributions Neutra made to the practice of architecture through his design research by honoring architects and individuals who have dedicated their career toward the research, design and development of innovative environments in which to work, live and play. 
Neutra served as a professor at Cal Poly Pomona in a joint appointment with the departments of Architecture, Landscape Architecture, and Urban and Regional Planning until his passing in 1970.  
Cal Poly Pomona and the College of Environmental Design are the owners and caretakers of the Neutra VDL Studio and Residences, a Los Angeles house that Neutra built and resided in.
Receipients of the Neutra Medal
2015 Enrique Norten

2014 Michael Rotondi

2012 Tadao Ando

2011 Thom Mayne

2007 Ilze & Grant Jones

2004 Sim Van der Ryn

2002 Samuel Mockbee (posthumous award)

2001 Kim Abeles

2000 Rafael Viñoly

1999 Al Gore (Vice President of the United States)

1998 Glenn Murcutt

1997 John T. Lyle

1996 Albert Frey

1995 Francis H. Dean

1994 Jamie Lerner

1993 Moshe Safdie

1992 lan McHarg

1991 Renzo Piano

1990 Roberto Burle Marx

1989 Herman Hertzberger

1988 Kisho Kurokawa

1987 Ray Kappe

1986 Lawrence Halprin

1985 Erich Schneider-Wessling

1984 Ralph Rapson

1983 Garrett Eckbo

1982 Harwell Hamilton Harris

1981 Raphael Soriano

1980 Konrad Wachsmann