Paul Helmle Fellowship
April 15, 2023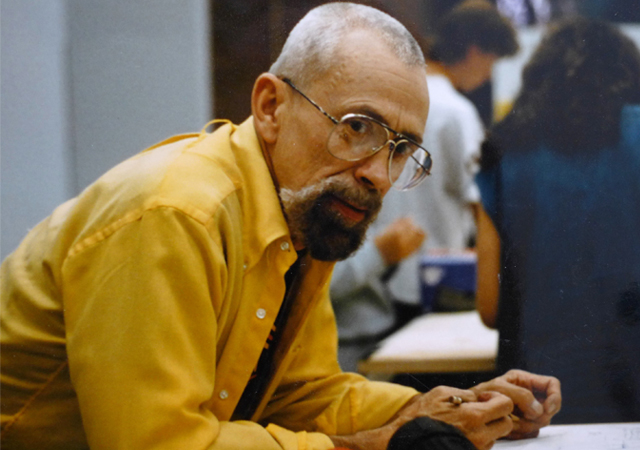 The Paul Helmle Fellowship was named for Professor Emeritus Paul Helmle, who taught studio in the CPP/ARC program for three decades until his retirement in 2001. This fellowship program was established in part by a gift from alumna Juliana Terian.
Each year's appointed Helmle Fellow conducts a workshop during the Winter Session with a select group of students, who confront a significant issue in architecture. The Fellow and student participants are selected annually by the CPP/ARC faculty of architecture.
Fellows are selected based on both their professional/academic accomplishments, and recognized interaction with design students. In particular, the selected Fellows emulate the qualities of Paul Helmle, who guided students to better understand their design intentions in the larger landscape of architectural notions, including the works of highly regarded masters, past to present. Paul Helmle was an engaging, conversational, and enthusiastic teacher, respected by his peers and loved by many generations of Cal Poly Pomona architecture students.
Students offered the opportunity to participate are those who have distinguished themselves in the program for their design work and academic record.
Outcomes from the workshop are displayed in a public exhibit and documented in a monograph published by the Department of Architecture at Cal Poly Pomona.
---
---
---
---