Discover the University You'll Be Proud to Call Home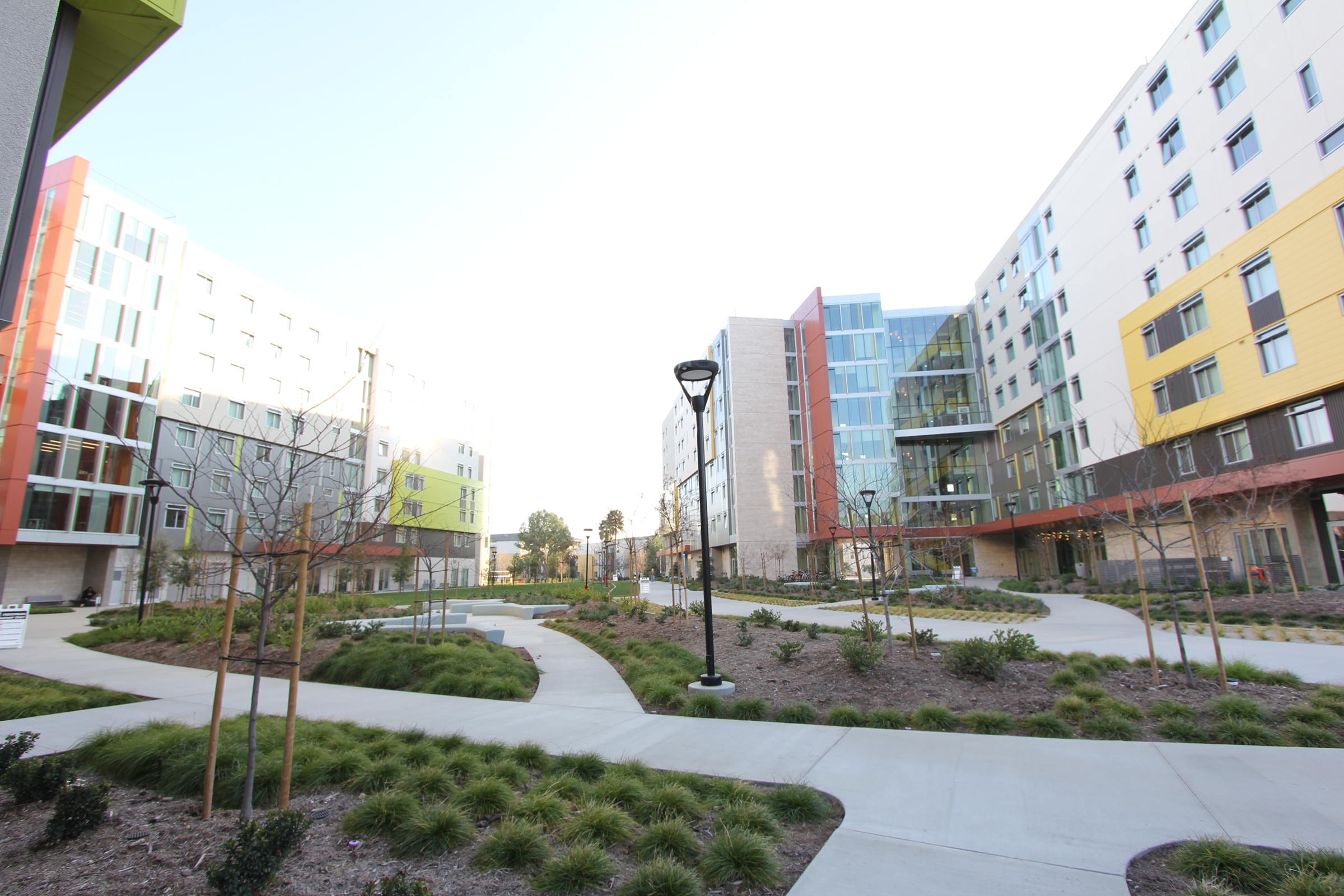 First Year Living
First year communities are located in the Residence Halls and the Traditional Halls. All first year residents have the opportunity to request placement within our College Themed Communities, which ties the academic experience with residence life. Both communities are all within walking distance of classes, library, bookstore, food establishments and other resources. Amenities include a local fitness center, satellite television, high-speed Internet, reserved parking areas, laundry facilities and more.
Residential Suites
University Housing Services offers transfer, returning and graduate students the opportunity to live at the Residential Suites. The community highlights privacy, comfort, and convenience. Each of the three floor plans has one interior entrance leading into a living room and kitchenette area, with bedrooms offering additional privacy. Combined with other amenities that include air conditioning, private balconies, elevators to the upper levels, an on-site cafe/convenience store, large study room areas, high-speed Internet access in all the rooms with wireless access points in study areas, satellite television service, and a convenient location on campus, this community guarantees a secure and comfortable living environment.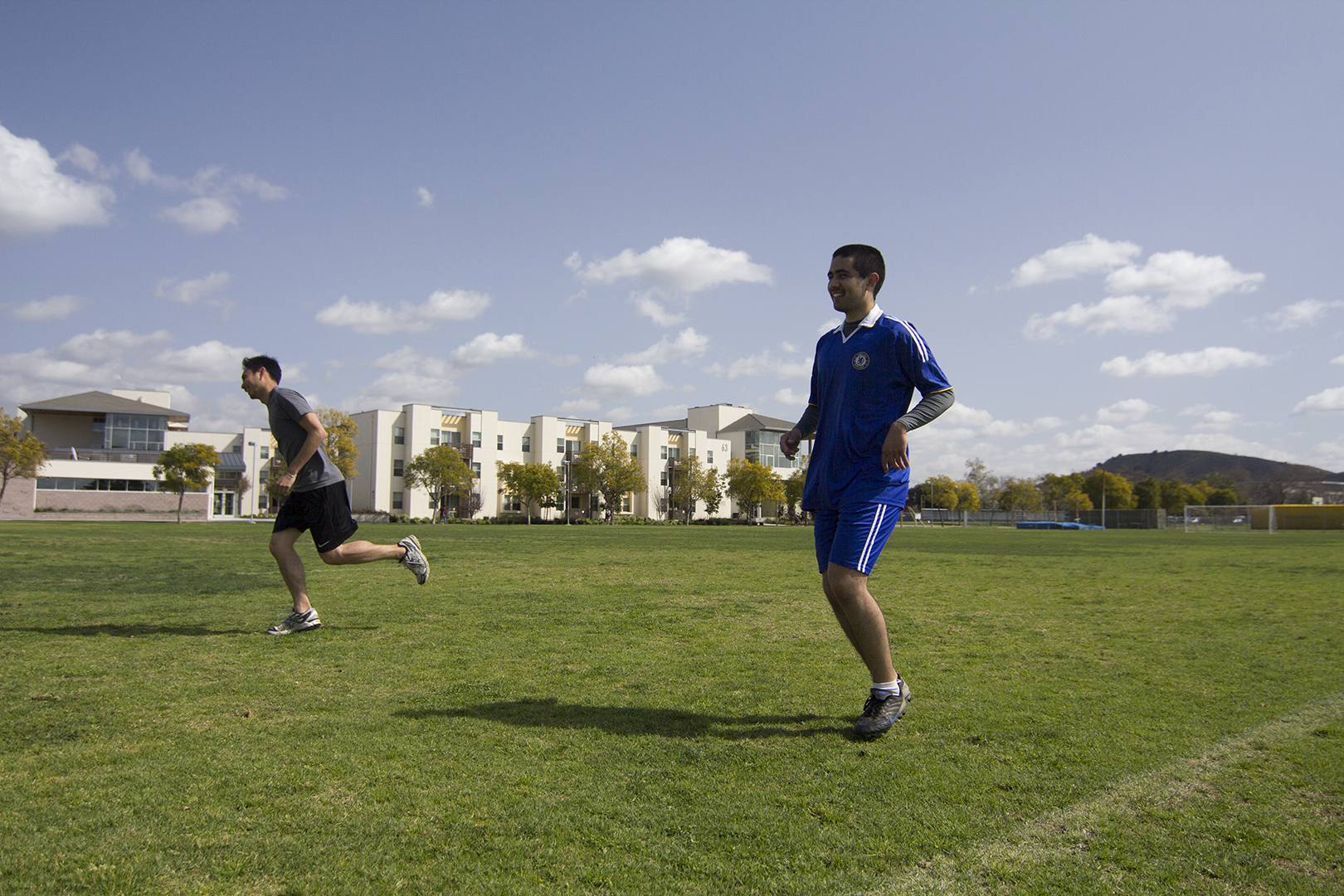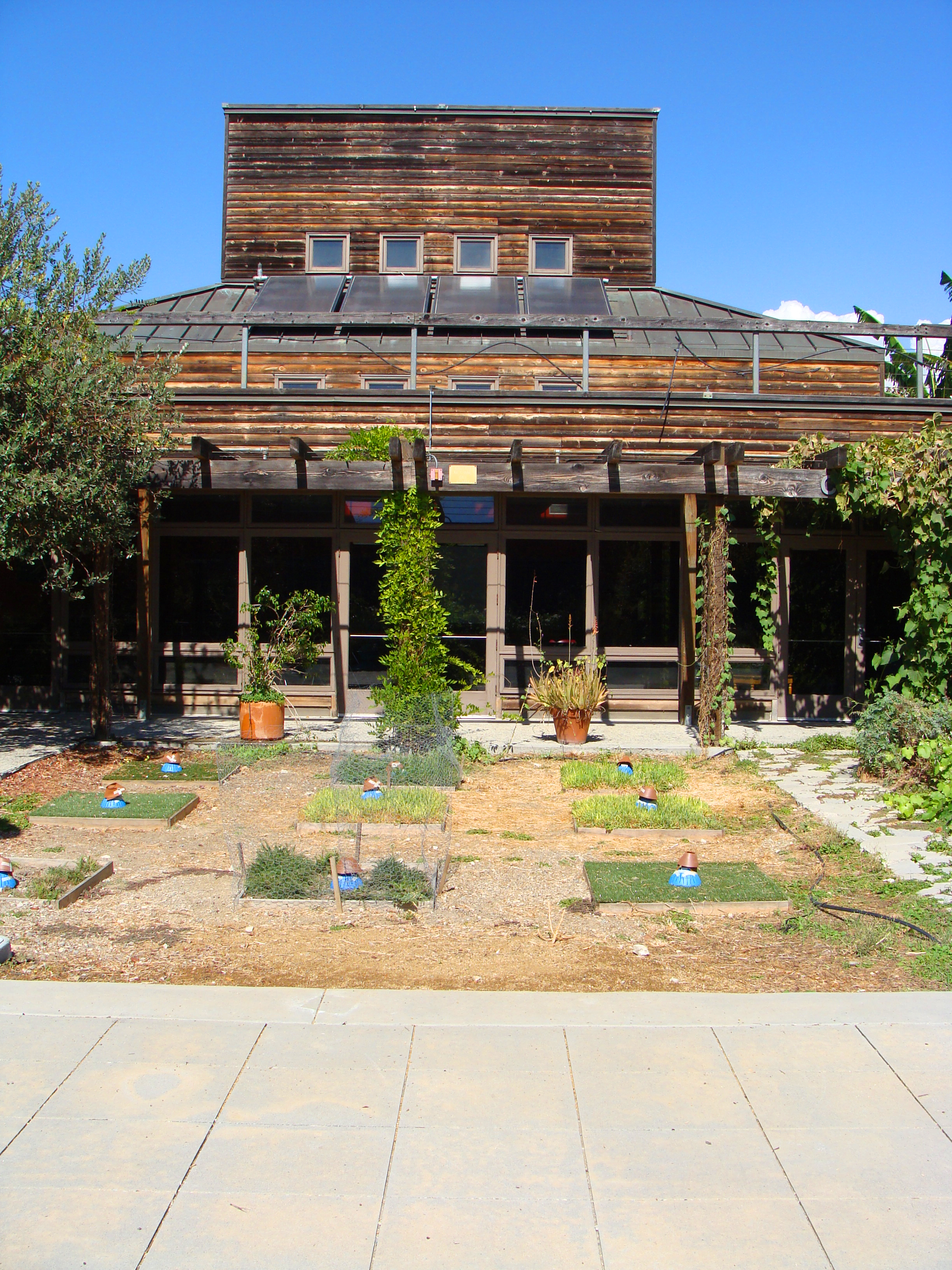 Center for Regenerative Studies
*Community Status*: The John T. Lyles Center for Regenerative Studies (CRS) will remain offline for the upcoming 2022-2023 academic school year. Updates on the status of this community will be posted as they develop.
______________________________________
Limited housing is offered at the John T. Lyles Center for Regenerative Studies (CRS) in partnership with Cal Poly Pomona. CRS, located near the Farm Store, offers sustainable housing to students who have completed 36 units or more, or to graduate students. The Center's hillside setting offers a peaceful environment surrounded by scenery of water gardens and fruit bearing trees. The CRS is conveniently located within walking distance or a quick shuttle to other academic units on campus, the library, computer labs, dining areas.
These facilities have a laundry room, study areas, recreation room/TV lounge, mailboxes and community kitchenettes. Satellite television service is provided in each room. Both of the buildings are co-ed.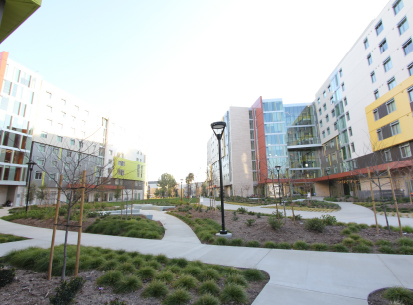 College Themed Communities
The College Themed Community program provides residents an opportunity to create meaningful connections with students, faculty, and staff. Communities are created based on college, class level, or student experience. Residents who participate in College Themed Community events will engage in events and support services planned in order to help students be successful in college. Students learn about topic areas critical to their success (wellness, diversity, career) and engage in programs meant to promote community building amongst faculty, staff and peers. Students will leave with a better understanding of themselves and what it means to be a member of a community.