Housing Information
Information and Services
At the end of each week, University Housing Services sends out a Weekly Newsletter message to all residents. These emails communicate important updates, reminders and deadlines for various processes and upcoming event information. As this is our primary source of communication between University Housing and residents, messages should be reviewed carefully. If your e-mail is designated to forward to another e-mail address, please be sure to add the UHS address (housing@cpp.edu) to your email safelist. 
Parents can also stay informed by joining our newsletter mailing list. In addition, a PDF copy of the UHS Weekly Newsletter is posted to the CPP Housing Portal. 
Effective September 1, 2017, Cal Poly Pomona is now a smoke free campus. For more information regarding the policy, support
,
and frequently asked questions, please visit the 
Smoke Free Website
.
If you have a car or motorcycle on campus, you can only park in designated student lots with a valid CPP parking permit displayed at all times. There are several parking lots designated for Student Resident Parking. To park in Student Resident Lots, you can obtain a resident parking sticker to add to your CPP parking permit. 
To obtain the resident parking sticker, bring your CPP parking permit, Bronco ID and/or valid driver's license to the UHS office in building 74 or 59. Vehicles parked in residential lots that do not display the resident parking sticker will be subject to citation.
The Family Educational Rights and Privacy Act of 1974, sets forth requirements regarding the privacy of student records. FERPA governs the limited release of these records (known as education records) maintained by an educational institution and access to these records. For more information on FERPA regulations please visit their website.
University Housing Service's Housing Portal is the main hub for all UHS residents. The portal provides a seamless method for viewing, maintaining, and updating resident information.  
 
For prospective and current residents, this site will allow you to: 
Complete the contracting steps to lock in your space for next year

 

Participate in important housing processes such as Room Selection (selecting a space for the next Academic Year)

 

Submit Work Orders

 

View contact and emergency information for accuracy

 

Update contact and emergency information as needed

 
Throughout the academic year, the portal can be used to request room changes and meal plan changes. 
Washers and dryers located throughout our communities on the first floor of each residential hall building.  
Traditional Halls 
Laundry rooms are available on the first floor of Encinitas (20), Montecito (21), Alamitos (22), and Aliso (23). The cost is $1.25 to wash and $1.00 to dry. 
Residential Halls  
Laundry rooms are available on the first floor of Sicomoro (73) and Secoya (74). The cost is $1.25 to wash and $1.00 to dry. 
Residential Suites 
Laundry rooms are available on the first floor of Vista de las Estrellas (54), Vista del Sol (61), and Vista de la Luna (63). Residents of the Suites will have access to all the suites laundry rooms. The cost is $1.25 to wash and $1.00 to dry. 
All laundry purchases are made through the Pay Range app available for Apple and Android users. Download the app, add funds, select the washer/dryer number, and you're done! If you prefer, you can still choose to pay with coins. 
View WASH Laundry website for more information. Malfunctioning machines should be reported immediately to Web Services, Inc., at (800) 342-5932 for repair.  You may also submit a WASH "Service Request". (It is the responsibility of the Licensee to abide by all rules posted in the laundry room). 
Requests to change meal or point plans are accepted
at specific times during the academic year
via the
Housing Portal. Once the semester has started, only upgrade
requests
to
meal
plans will be applied during the
semester
. Requests to decrease a meal or point plan will be
accepted
,
but
will not take effect until the
following
semester.
The UHS Fitness Express
is no longer in service. All UHS residents receive a complimentary membership to the BRIC (Bronco Recreation and Intramural Complex). For more information on activating your BRIC membership,
visit the
BRIC's
Member Services
site.
For all questions or concerns regarding the mail services provided by University Housing Services, such as policies, mailing address, and package pickup, please refer to the information provided on this page: 
The online Room Change Request is for residents who wish to find another room/suite. This form will be available on the Housing Portal during specific times through the academic year. 
To request a room/suite change, the online request form will be made available on the Housing Portal during business hours Monday-Wednesday of the 8th week of classes

 

If you know someone who wants to swap spaces with you, both students must submit the form and enter the Bronco ID number of who you are swapping with

 

Each request will be reviewed by the Housing Office in the order they are received

 

Room changes will be approved based on the number and types of spaces available

 

If your request is accepted, you will be contacted by the Housing Office with the room offer and given specific instructions about completing the check-out/check-in process

 
Student Health 101 is a monthly on-line magazine packed with student perspectives on a variety of health and wellness topics that change each month. Read the latest tips to help you become successful in school, work or relationships. Sign up for your own FREE monthly subscription. 
Click here to join! 
Technology
The Residence Halls and Residential Suites are equipped with direct high-speed access to the Cal Poly Pomona network and the Internet via Ethernet ports and/or wireless. Due to the nature of wireless technology connectivity cannot be guaranteed.  These connections provide residents with a distinct advantage for research, homework assignments or staying in touch with family, friends, and classmates. 
The UHS Technology team is dedicated to meeting the growing computing needs of the University Housing Services residential communities. On-site technical support is available for each resident.  
In addition, residents should be aware that the residential network has some restrictions on bandwidth, as determined by the campus. View campus restrictions. Residential access to the campus network is provided primarily for the student's educational use and is a shared resource which everyone is expected to use responsibly. 
Technical Support Contact 
Phone: (909) 869-5103 
Available Monday-Friday 8:00 a.m. to 5:00 p.m. 
Please submit a Work Order from the Housing Portal for technical support. 
The Computers and Technology Acceptable Use Policy is a part of the Student Housing License Agreement. Acceptance and agreement to abide by the regulations listed herein is acknowledged by signature(s) on the Student Housing License Agreement.

University Housing Services (UHS) of Cal Poly Pomona, hereafter referred to as the university, offers Ethernet connection and wireless from the residential facilities to the campus network (CPPNet) via Cal Poly Pomona's Internet Services Provider, CENIC. The purpose of this connection is to enhance and support the educational experience of the student by facilitating the sharing of knowledge and information. The services and facilities are designed to provide reliable individual access to the campus network, electronic mail and the Internet. They are not designed for experimentation with network protocols, running of experimental networks, running commercial or for-profit services, or providing such services to outside entities or individuals or other functions that might compromise the quality and integrity of services.

IT IS AGREED THAT:
Residence access to the campus network (CPPNet) is provided primarily for the student's educational use.
The university shall implement basic security and privacy measures as part of routine operations to help protect, to the extent possible, both the university and the student from service degradation and from the effects of illegal activity, such as computer attacks. These measures may include, but are not limited to, routine testing of services and facilities, monitoring for activity patterns commonly indicating misuse, implementation of firewalls and temporary or permanent limits on bandwidth consistent with maintaining stable and reliable services, including traffic-shaping solutions. However, the university, in general, cannot assure complete electronic security or privacy for personal computing. It is important that each individual take reasonable security and privacy precautions to protect against computer viruses and other computer attacks which may result in loss of data, unintentional release of personal information, or negative impact on the services and facilities for others. Access granted to any individual may not be transferred to or shared with any other person without written authorization.
Individuals may not access, copy, add, alter, damage, delete or destroy any data or computer software on any other computer unless specifically authorized.
The Internet Protocol (IP) address to the student's personal computer will be dynamically assigned. The student may not set up a server without authorization of the university. Switching equipment and Ethernet hubs other than those provided by the university are prohibited for use on any residence network connection. If experimentation with network protocols, running of personal networks or servers, provision of such services to outside entities or individuals, or other functions is academically required (including the need for static IP addresses), the student shall obtain prior written authorization through the Division of Information Technology and the student's academic dean or his/her designee.
The student shall be held accountable for his/her own behavior and for the inappropriate activity originating from his/her unit or computer. All passwords should be secure.
The student shall abide by all applicable laws (federal, state, and local) and University policies. Pursuant to State of California law, any unauthorized access, attempt to access, or use of any state computing or network system, including all data contained within them, is a violation of Section 502 of the California Penal Code and other applicable federal laws, and is subject to prosecution. Discipline ranges from loss of networking privileges to eviction from the UHS Residences. The university regards all computer-related crimes as a violation of this policy, and violators may be subject to disciplinary sanctions up to and including dismissal from campus.
Examples of misuse include, but are not limited to, the following:

Incidental personal use that interferes with university operations of information technologies or electronic mail services, burdens the university with incremental cost or excess bandwidth utilization, or interferes with employment, student status, or other obligations of the university.
Using a computer, computer account or system (including scanning systems for security loopholes, user accounts, passwords, etc.) without authorization.
Using the campus network to gain unauthorized access to any computer.
Knowingly performing an act that will interfere with, damage, or otherwise degrade the normal operation of other systems and/or network resources including, but not limited to, running, installing or distributing programs known as computer viruses, Trojan Horses or worms.
Attempting to monitor or tamper with another entity's electronic communications, including scans and probes of the residences and other networks. This includes connecting your computer to your roommate's Ethernet port without permission.
Attempting to circumvent data protection schemes or security mechanisms.
Misrepresenting your identity to avoid accountability (e.g., falsifying your e-mail address).
Violating terms of applicable software licensing agreements or copyright protection laws, including making available such materials as music, videos, photographic images, texts or software without the appropriate permission.
Taking any action that invades the privacy of individuals or entities that are creators, authors, users, or subjects of information resources (e.g. inappropriate use of webcams or microphones).
Any use of hidden cameras, hidden microphones or other recording devices without pre-approval by University Housing Services.
Violating any federal or state law or regulation, or University codes of conduct.
Using the network for commercial purpose or charging for any service provided across the network or registering any IP address assigned by the university to a third-party domain name registry.
Facilitating access to the on-campus network from off-campus or outside the student's room by operating a virtual private network (VPN) or file sharing site.
Using an unauthorized IP address or statically assigned address without approval.
Using electronic mail, services, or facilities to harass others, including, but not limited to, sending unsolicited mass mailing over the network (chain mail, solicitations, etc.) or making threatening or slanderous statements.
Hosting or operating a wireless access point that is connected to the University's network in your unit or common area of your residence.
Activities that are not considered misuses when authorized by appropriate University officials for the purposes of security or performance testing.

Additional information can be found at Cal Poly IT Policies, Procedures, and Guidelines.
Ethernet cable
You will need a Category 5 (Cat-5) Ethernet cable. You will need a long enough cable to reach from your room's Ethernet port to your computer, usually from 10'.
Configure Internet Connection
Connect the Ethernet cable from the port connection on your computer to the ORANGE colored RJ-45 wall jack.
Windows Vista and 7 Setup:
From the Start menu, click Control Panel.
Click on the Network and Internet Icon.
Under Network and Sharing Center, click on View Network Status and Tasks.
On the left side of the window, under Tasks, click on Manage network connections.
Right-Click on Local Area Network icon and select Properties from the resulting menu.
Select Internet Protocol Version 4 (TCP/IPv4) then click Properties.
Assure that both settings have Obtain settings automatically selected, the click OK and OK.
Restart your computer.
Do Not Download Unauthorized Copyright Materials 
Downloading unauthorized copyright materials is a violation of federal copyright protection laws and a violation of the Residence Hall Technology Acceptable Use (see above). If you are illegally downloading files your internet will be turned off and you will be subject to an investigation and/or sent to Judicial Affairs. 
 
Sharing or distributing copyrighted materials is a violation of federal copyright protection laws. In addition, the "Sharing" of files for others to download, legally or illegally, can significantly impact the University's network connection and impact available bandwidth.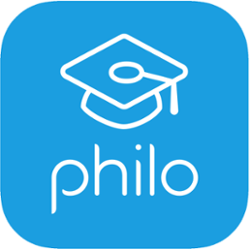 Live TV + DVR on any device, no matter where you are on campus. No setup required. 
How to Connect to Philo 
Connect to eduroam wifi or wired connection

 
Visit

watch.philo.com

and click "Log In"

 
Enter your Bronco username and password

 
Start watching live TV or record shows for later

 
Television 
Connect Philo to your TV via Roku

 

Visit

support.philo.com

for more details on setting up your Roku

 
Computer 
Mobile 
Frequently Asked Questions 
How is Philo different from regular TV? 
Philo lets you watch live TV on your TV, computer, phone, or tablet, anywhere on campus. Plus, it lets you record shows for later with your personal Philo DVR. It's TV that's built to fit your life. 
Where is Philo available? 
You can watch Philo anywhere on campus as long as you're connected to the university network. Philo is not available off campus and cannot be accessed via VPN connections. 
Can everyone watch Philo? 
If you live on campus, you can watch a full lineup of premium channels. Philo can only be viewed on one device at a time. 
Do I have to pay? 
Nope. Philo is included in your housing fees at no additional cost. 
Wifi is available in the Residential Halls, Residential Suites, and Center for Regenerative Studies (CRS). Wireless connectivity is primarily available in the common areas at the residential suites. Due to the nature of wireless technology connectivity cannot be guaranteed. 
Setting up a wireless router/hotspot is NOT ALLOWED in the Residence Halls/Suites as stated in the Residence Hall Technology Acceptable Use Policy. 
 
Network access points, which are open and do not require authenticated passwords, are a security threat to the residence hall network and campus community. If you are hosting network equipment that allows access outside of your residence hall room, other unauthorized users may access the campus network to perform unacceptable or illegal activities. Since the network equipment is connected to the port in your residence hall room, your port will be disabled and you may be subject to an investigation and/or sent to Judicial Affairs. 
To prevent your port from being disabled, please disconnect all unauthorized wireless networking equipment in your Residence Hall room. 
Personal wired switches or wireless routers are not allowed in the Residence Halls/Suites. 
This is a policy which was agreed to when submitting your license agreement for on-campus housing, found in the Student Housing License Agreement – "Policies and Regulations" under "Computers and Technology Acceptable Use Policy," subsections 2 and 5.17. 
For students who have laptops that do not have built-in Ethernet ports for connecting to the network jacks provided in the Residential Halls and Suites, an adapter will need to be purchased (along with an Ethernet network cable). 
For MacBooks/MacBook Airs, adapters can be found on the Apple Store website or via the Bronco Bookstore. Before purchasing, consult your products manual to determine which adapter is suited for your laptop, i.e., "USB to Ethernet" or "Thunderbolt to Ethernet". 
For residents to print to the Pharos printer in the lobby of Visa de las Estrellas (54) or Secoya (74) you will need to install a specific version of the Pharos printing system. The following links will allow you to install the printer (choose the one that matches your machine type): 
Pharos 32bit 
Recreation
Each residential building has an area for table games that residents can enjoy such as billiards, table tennis and foosball.
Each residential building has spacious and comfortable television lounges with satellite televison access where residents can relax and socialize with friends.
The Bronco Student Center (or BSC) is a major spot for student gatherings and recreation on-campus. The BSC is home to the Bronco Fitness Center, The Games Room Etc., student government and a variety of food venues. The facility is operated and maintained by Associated Students, Inc. (or ASI). Please visit the 
BSC website
 for more information.