RETURNING MATERIALS & AFTER HOURS RETURNS
Attention: To accommodate for virtual/remote instruction in Fall 2020, the University Library is now the Virtual University Library. The library is still providing services online. Physical items are not being circulated due to COVID-19 precautions. You may still utilize our Document Delivery services to request articles digitally. Virtual Course Reserve services will still be provided. If you would like to return your books, please return at the drive-up book return bin located off of Red Gum Lane.

---
Library materials may be returned to the University Library at the Circulation Desk, or at the 1st floor, Self-Check In machines (located in the 1st floor lobby or outside the entrance on the South wall).
As a courtesy, during the hours the library is closed, a library bookdrop is open to return library materials. The outside bookdrop is located in front of the student services building. To drive up to the bookdrop, drive up Red Gum Lane towards the parking structure , turn left into the one-way street and stay in the left-most lane. It will be on the driver's side.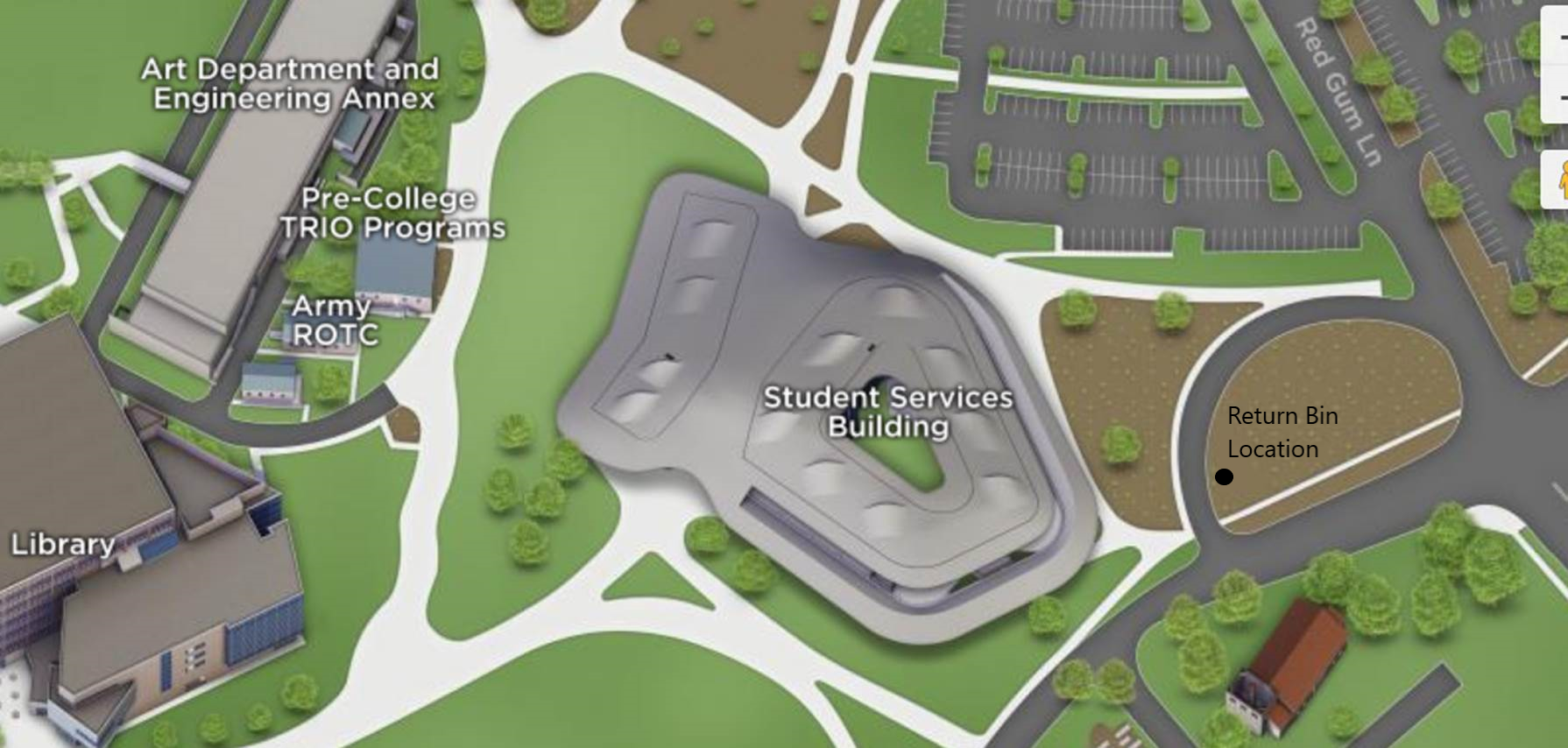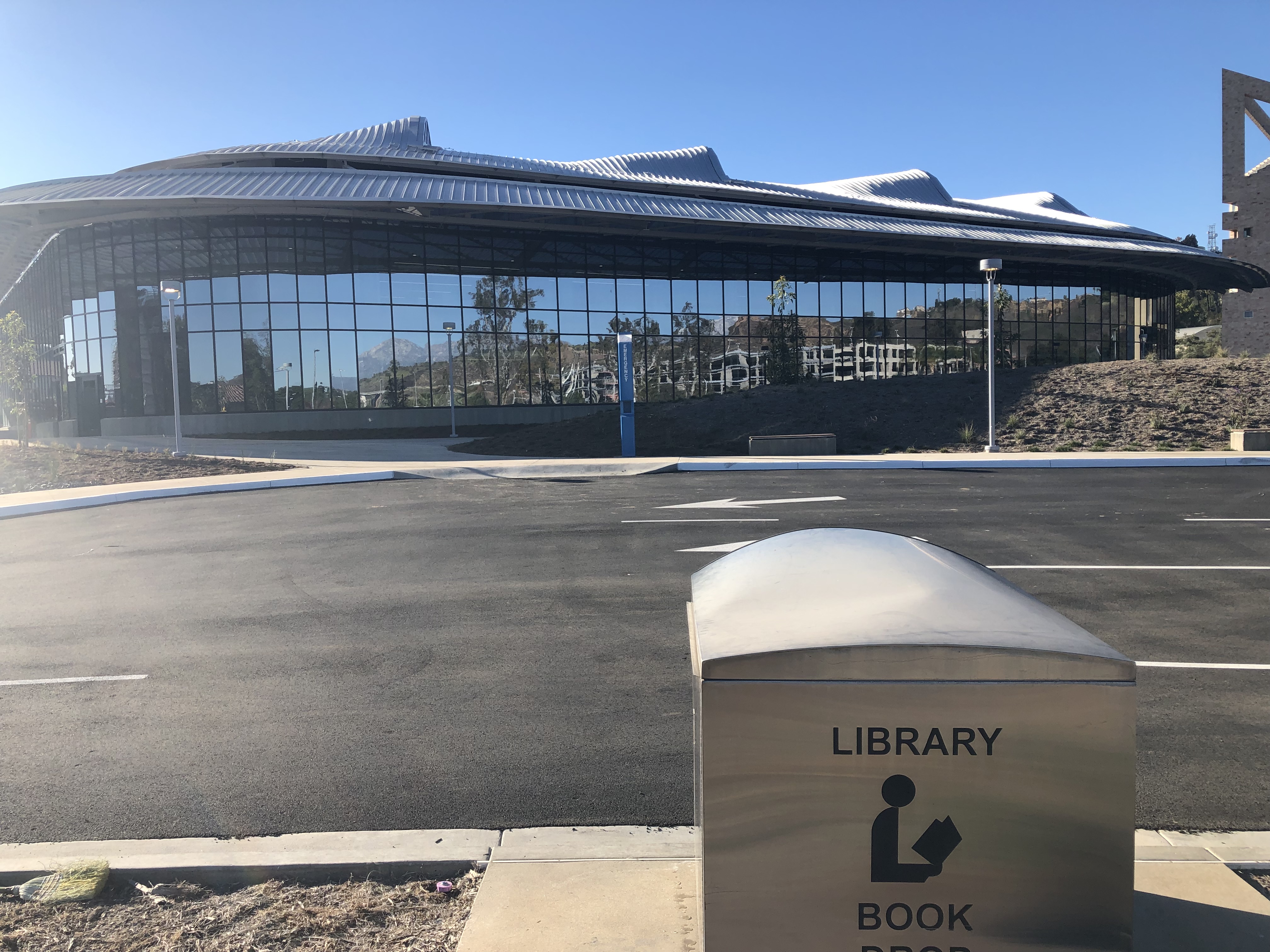 The library will pick up books between 9-10 am (varies) for check-in. Any items deposited after the pickup will be checked in the following day. It is the borrower's responsibility to return materials on time.
Access Services
(909)869-3075