Access Services
Attention: Beginning May 2, 2021, the library will reopen as a "by reservation" study space to support students nearing finals. Please visit our Services Available During COVID-19 page for more information on this pilot.


Physical items are available to check out now through our 24/7 Bronco Lockers. You may still utilize our Document Delivery services to request articles digitally. Virtual Course Reserve services will still be provided. If you would like to return your books, please return at any of our book return locations.
---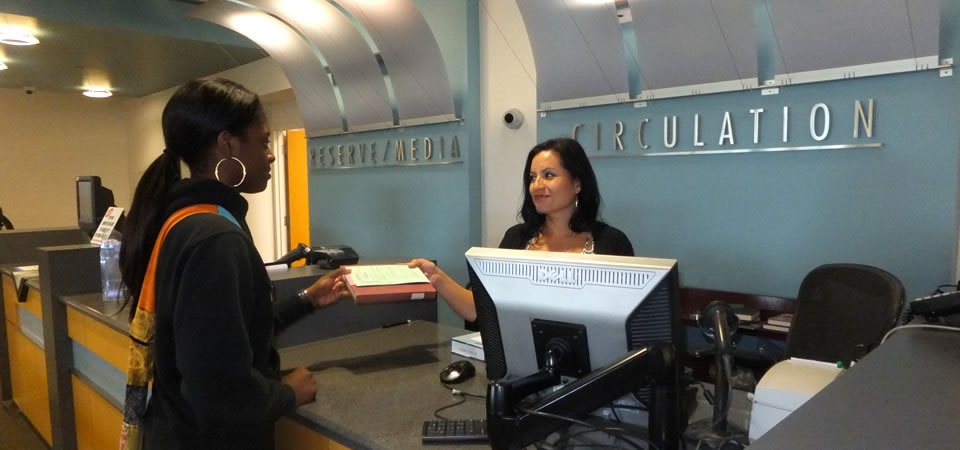 The primary function of Access Services is to facilitate physical access of library material for student learning through its four units: Circulation, Course Reserves, Resource Sharing (CSU+ and Document Delivery), Stack Management. The primary functions of the Circulation Desk are: checking out and returning material, managing patron records, collecting fees and fines, paging materials from the Course Reserves collection or compact shelving. Stack Management ensures a quick turnaround time for shelving library materials to ensure the availability of library materials. Access Services also oversees areas crucial to student learning such as quiet study areas, group study rooms, assistance with locating micro-form materials, material from compact shelving, and assisting with pharos printing.