Senior Capstone Project (6 units)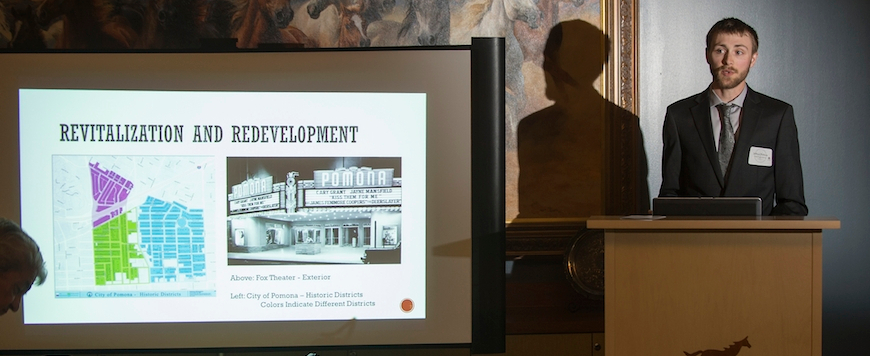 The Political Science major emphasizes research and writing throughout the program, which enables students to independently conduct reliable and meaningful research in political science and the social sciences in general.  Information literacy is key in today's media saturated environments, and the Political Science program prepares students to navigate it with an objective and critical perspective, situating them to serve as citizens and professionals.  Students gain the ability to analyze both quantitative and qualitative data, which are increasingly important skills in our complex global environments and workplaces.
All Political Science majors complete one of two capstone projects, Senior Thesis or Senior Internship.  Both are two-semester sequences, in which students use their research skills and knowledge of the field to develop and conduct in-depth research projects.  In the Thesis courses, students research a current question or problem in political science and write a 30-40 page research paper.  In the Internship courses, students complete 200 hours in an internship related to the field, such as legislative staff work, non-profit management, or local government policy analysis.   After the internship the students use scholarly research in political science and/or public administration to analyze their internship organization and experience, writing a 20-30 page research and reflection paper.
In both projects, students present their work at a day-long conference to their peers and faculty. 
When should I enroll in the project?
Students are only allowed to begin work on the Senior Project in fall semester. Although this is a two-semester sequence, students must begin with PLS 4610 (Senior Thesis I) or PLS 4410 (Senior Internship I). You should begin this sequence the fall before you graduate from Cal Poly Pomona.
Related Information