Cooperative (Co-Op) Education
Building our Community
Obtaining short-term and part-time paid jobs with hands-on training/practice related to science and engineering majors while attending university can help students land good jobs after graduation. Co-Op Education Program is one of the options for students to gain that worthwhile college experience.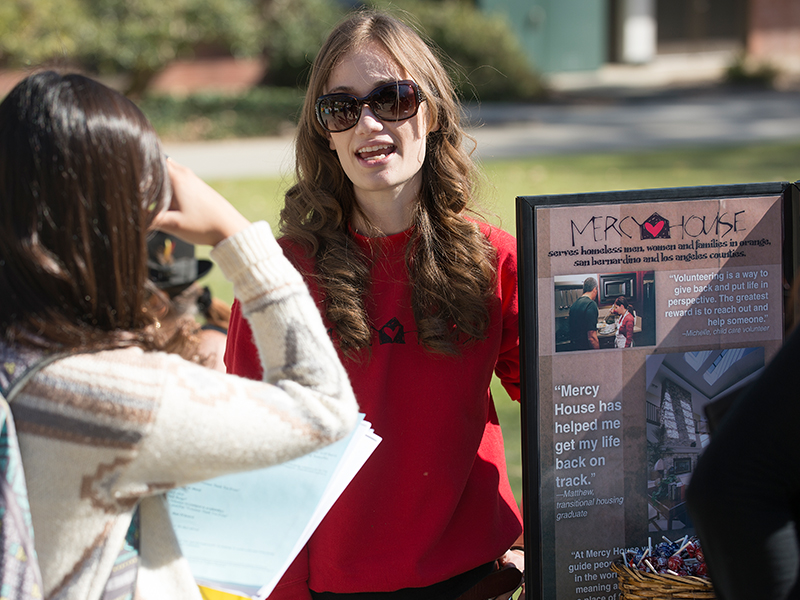 Thanks to our valuable industry partners for their participation and dedication, the Co-Op Program has been a success for more than 30 years. The Co-Op Program wants not only to offer job opportunities for its sophomore; junior; and early senior students, but also to outreach and provide job offers to students in the USA, especially California.
Many of the former Co-Ops are now hold important positions at major companies, including Metropolitan Water District of Southern California; NASA; Lockheed Martin; Jet Propulsion Laboratory (JPL); Northrop Grumman; Boeing; Microsoft; Google; Apple; Oracle, AT&T; T-Mobile; CalTrans.
General Information:
Industry partners determine student pay between $17 and $30 per hour.
Industry partners usually prefer sophomore or junior applicants with minimum 2.5 GPA.
Depending on industry partners' needs, Co-Op students can work during summertime and/or year-round.
Students can be hired throughout the year with the condition that students are able to register in the required Co-Op/Internship course.
Benefits to Industry Partners:
Cal Poly Pomona appreciates the collaboration, time and efforts of industry partners.  Thanks to your contributions, Cal Poly Pomona Co-Op Education Program has been a success for more than 30 years.
Ability to enhance company name recognition and increase branding opportunities at the universities and in the larger community
Strengthen managers with their interpersonal relationship and leadership skills
Industry partners can count on a large pool of very qualified candidates from numerous universities.
Increase industry partners' fresh ideas, new strategies and techniques while managing Co-Op students
Engage with ambitious and enthusiastic Co-Op students
Cal Poly Pomona initiates human resources assistance to industry partners from personnel requisitions, job flyers, job advertisements, recruitments, job offers, hiring, payroll, onboarding to termination.
Industry Partner Responsibilities:
Companies should assume the same responsibilities as those associated with part-time employees, including management and evaluation.  Industry partners are expected to:
Provide students with productive, supervised work, and the appropriate amount of training
Give students an orientation at the workplace
Discuss work expectations and company guidelines with students
Provide periodic feedback and student evaluations 
Provide students with increased responsibility as they progress in their Co-Op assignment 
Participate in a site-visit with Co-Op Program administrators
Maintain communications with the Co-Op Education Program Office
Inform promptly any unforeseen circumstances 
Inform students of any confidentiality issues
Inform students of injury protocol or emergency procedures
Adhere to Co-Op Education Program guidelines
 How to Become a Co-Op Industry Partner
The Co-Op Education Program office serves to create, maintain and sustain partnerships with our local, regional and global community.  We look forward to partnering with you to enhance the experience of students in their education, and global awareness and service.
To initiate a partnership with the department, the following criteria are required:
Have a valid company or business
Have a physical location
Provide on-site supervision of students
Offer reciprocal experience and benefits to Co-Op Program students that are both challenging and stimulating
Provide students with appropriate training and orientation
Because Cal Poly Pomona Foundation is the employer of Co-Op students who is responsible for the full Human Resources administration cycle and pays liability insurance for the Co-Op students, industry partners are expected to be reciprocal for these direct and indirect costs.
Once you meet the Industry Partner criteria, you may begin the contract agreement process.  Please work with the Cal Poly Pomona (CPP) Center for Community Engagement (CCE) – Co-Op Program Office, CPP Foundation and The Office of Research and Sponsored Programs to initiate a Co-Op contract agreement.  Here is the contact info: co-op@cpp.edu; 909-869-3434. 
The Co-Op Education Program CANNOT accommodate any company that conducts its business at private residence.
The Director of the CCE will serve as your liaison and assist with the contract agreement process.  Once the contract agreement has been initiated, a site visit of your location will be conducted by the Cooperative Education Program Administrator before the Co-Op Program begins.