OUR GRAD
---
OUR GRAD
---
Overview
 The OUR GRAD Program recognizes that for students to move from undergraduate to graduate school, engagement in undergraduate research is a necessity. In addition to offering multiple opportunities for students to engage in, get involved with research programs and labs, and present research on the Cal Poly Pomona's campus, the OUR is taking its commitment to aiding students' advance in academia with the OUR GRAD Program. 
---
Program Description
The OUR GRAD Program is designed to prepare CPP students for the rigor of graduate applications through a series of workshops, campus events, and involvement in the OUR's bi-annual student conference and symposia (RSCA Conference and CARS) to showcase their work as part of a scholarly community. Through the OUR Grad Program students will get hands-on experience researching and selecting graduate programs, taking the General Graduate Records Examination (GRE), and have opportunities to write and revise personal statements and statements of purpose. 
---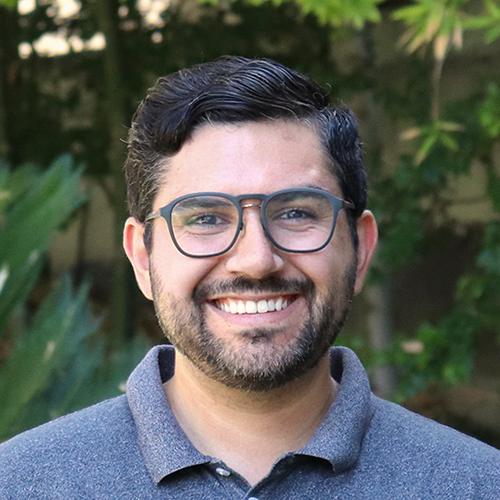 Meet Dr. Ever Barraza

If you would like to learn more about a potential partnership or know someone who might be interested, we would love to schedule a conversation with you.
Contact Ever