Welcome
The Registrar's Office serves students and the campus community by providing quality service that facilitates enrollment, retention and degree completion while maintaining accurate academic records for the University. We are in partnership with the University in its mission to prepare students for learning, service and leadership.
Service Update for Spring 2021
The Registrar's Office is open for business virtually to serve you! We are committed to providing you the service and support you need to excel in your academic endeavors. Have a question? Check out our online resources and forms. Still can't find what you need? Contact us via one of the methods below. Please be aware we are experiencing unusually high call and email volumes.
When you call us, have your Bronco ID number ready to share. When you email us, please use your official CPP email address and include your Bronco ID number in your messages.
Virtual Office Hours: Monday to Friday, 8 a.m. to 5 p.m.
Phone: 909-869-3000
 Email: Contact Us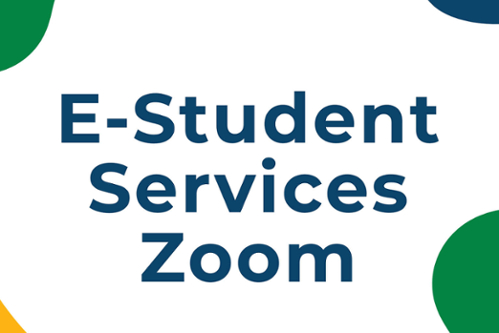 Have a Question?

Log onto our e-Student Services Zoom to meet with staff from the Bronco Advising Center, Financial Aid & Scholarships and the Registrar's Office.
View days/times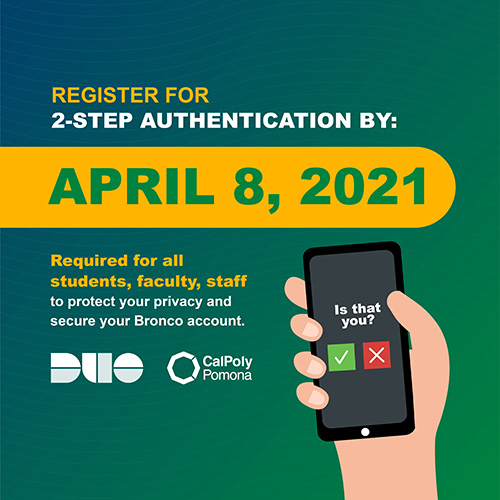 2-Step Authentication
To protect your privacy and secure your Bronco account, Cal Poly Pomona is requiring 2-Step Authentication for all faculty, staff and student accounts. Starting April 8, you must have 2-Step Authentication to access your CPP account. IT recommends that you download the DUO Mobile application to your mobile device and choose to receive "push notifications" to authorize your login. Once your account is activated to use 2-Step Authentication, your account will require both steps (password and app) to access selected campus services. For more info, visit the 2-Step webpage.
Spring 2021
Students may continue to withdraw from online classes. Will receive "W" but may petition for "WX"
Feb
19
Spring 2021
Census - Spring 2021
Apr
23
Spring 2021
Last Day to Withdraw By Petition For Serious and Compelling Reasons and Receive a "W"
Faculty & Staff Resources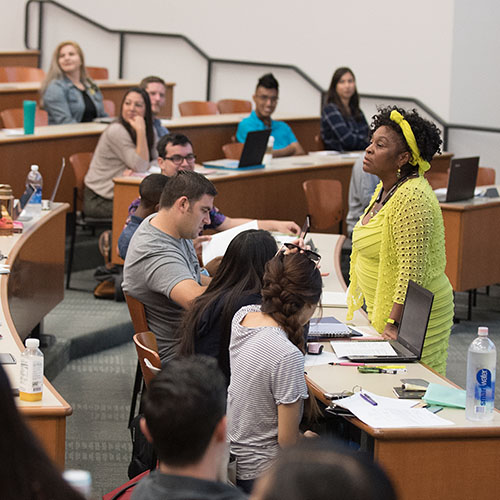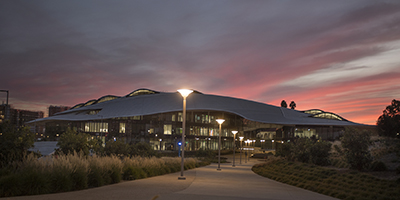 Location
Registrar's Office
Student Services Building 121
Cal Poly Pomona
3801 West Temple Ave.
Pomona, CA  91768
If you have any feedback regarding the quality of our service,
let us know
.