Faculty & Staff Awards
Faculty Awards and Related Links
Distinguished Teaching Award
Distinguished Teaching Award Nomination Form
Ralph W. Ames Distinguished Research Award
Academic Affairs Faculty Professional Development Mini Grants


Faculty Awards
 
The George P. Hart Award recognizes outstanding faculty leadership. The award committee acknowledged Lisa Alex's contributions to the RTP and lecturer review processes, facility and equipment improvements and leading the department through semester conversion. Alex, who joined the college in 1998, has also served on the Academic Senate for 13 years, has served as faculty advisor to the Science Council, received ASI honorary lifetime membership and was appointed as a Presidential Fellow on the University Strategic Planning Committee. She enjoys teaching biochemistry, molecular biology, and general chemistry.

Alexander Rudolph

Professor Alexander Rudolph is a distinguished member of Cal Poly Pomona's Department of Physics and Astronomy. He has received extensive recognition locally, nationally, and internationally for his mentoring and teaching of students historically underrepresented in physics and astronomy. He is the founder of the California Minority Partnership for Astronomy Research and Education (CAMPARE) and the CSU-UC bridge program Cal-Bridge.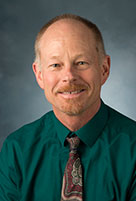 Craig LaMunyon
Dr. LaMunyon has developed a nationally recognized research program on various aspects of biology, from the evolution of sexuality and the mechanisms of vitamin transport, to the genetics of sperm development. He currently works on nematodes (roundworms), to investigate sperm motility and methods to control agricultural parasites.
Jill Adler-Moore
Jill Adler-Moore Whether developing an innovative drug that has helped hundreds of thousands or mentoring individual students at Cal Poly Pomona, improving lives is what excites Professor Jill Adler-Moore. The biology professor invented AmBisome, a breakthrough antifungal drug that is perhaps the most significant discovery and academic achievement in university history.
 Ed Walton 
Dr. Walton hesitates to describe himself as a trailblazer, despite being one of just six blacks nationally to earn a Ph.D. in chemistry in 1979, despite serving as an officer in the Navy, despite teaching at the U.S. Naval Academy and establishing a summer science program there for black high school students. Ask about his role in helping found the Diversity Ambassador Program at Cal Poly Pomona — a program that gives students the opportunity to travel to the South to visit historic places in the civil rights movement — and he will simply say he's honored that it received a diversity award a few years ago. But make no mistake: He values the opportunities he had and the path he followed
Staff Awards and Emeritus 
The College of Science currently recognizes outstanding staff through the Staff Quarterly and Yearly Awards.  The Dean encourages continued enthusiastic participation in this program, designed to express our gratitude to those staff members, who strive to make a difference within the College of Science.
Mike Brown
Hands-on learning doesn't get much more hands-on than with Mike Brown, whose hands happen to come with green thumbs.
Brown was responsible for envisioning and creating Rain Bird BioTrek, an on-campus simulated rainforest used in education and outreach.
For over three decades, Doug Johnson has been leaving his mark on Cal Poly Pomona's Department of Physics and Astronomy through eye-popping demonstrations, a well-supplied stockroom, and clean, organized labs.
His "Physics Magic Shows," an annual tradition for more than 20 years, introduce students to principles such as electromagnetism, conservation of energy and resonance with demonstrations that use high-voltage devices, glowing gases, bicycle wheels and glass-
Staff Awards