Science on Tap
Science on Tap is a place for the public to explore the latest ideas in science and technology.
The College of Science hosts two Science on Tap events each semester. The events are held Monday night 7-8 p.m. In-person events are held at Innovation Brew Works located at 3650 W. Temple Ave, Pomona, CA 91768.
The events are open to the public. Next event is Monday, April 17:
MinHyuk Kwon, Assistant Professor of Kinesiology and Health Promotion at Cal Poly Pomona will present: What slows us down as we age?
We often observe that older adults tend to move more slowly and cannot produce the same fast movements that young people can. Physiologically, human aging is associated with reductions in maximal muscle strength and power, resulting in a reduced ability to generate forces rapidly. This loss impacts daily activities, such as rising from a chair or quickly pressing the brake pedal while driving. Assistant Professor and Director of Cal Poly Pomona's Motor Neuroscience lab MinHyuk Kwon will discuss the underlying mechanisms that contribute to our slowness as we age.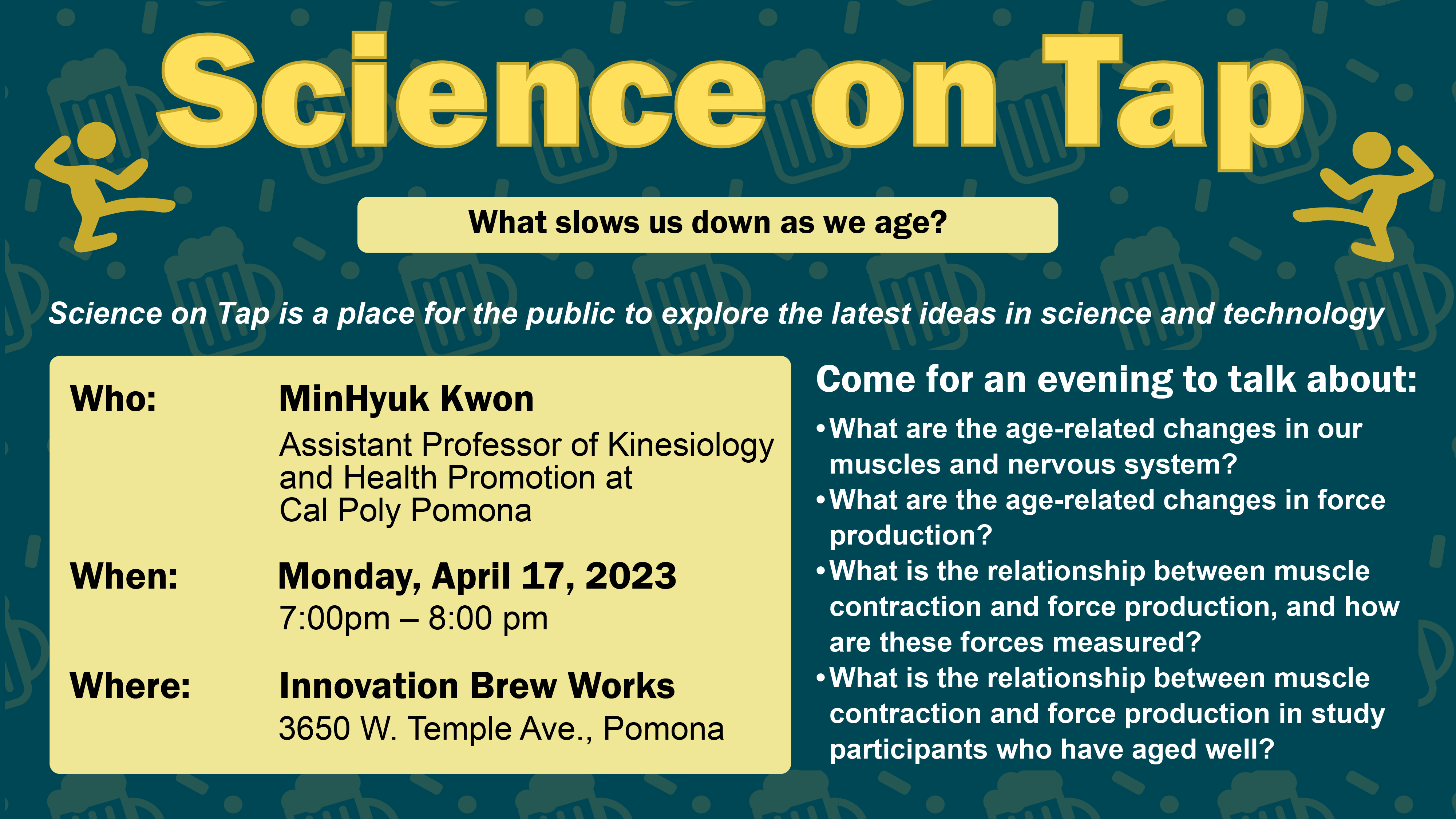 Most meetings are not recorded so be sure to attend for events that interest you. Here are a couple of events that were recorded: 
Science on Tap Videos: COVID-19, Random Events