COVID-19 Advising Resources & Information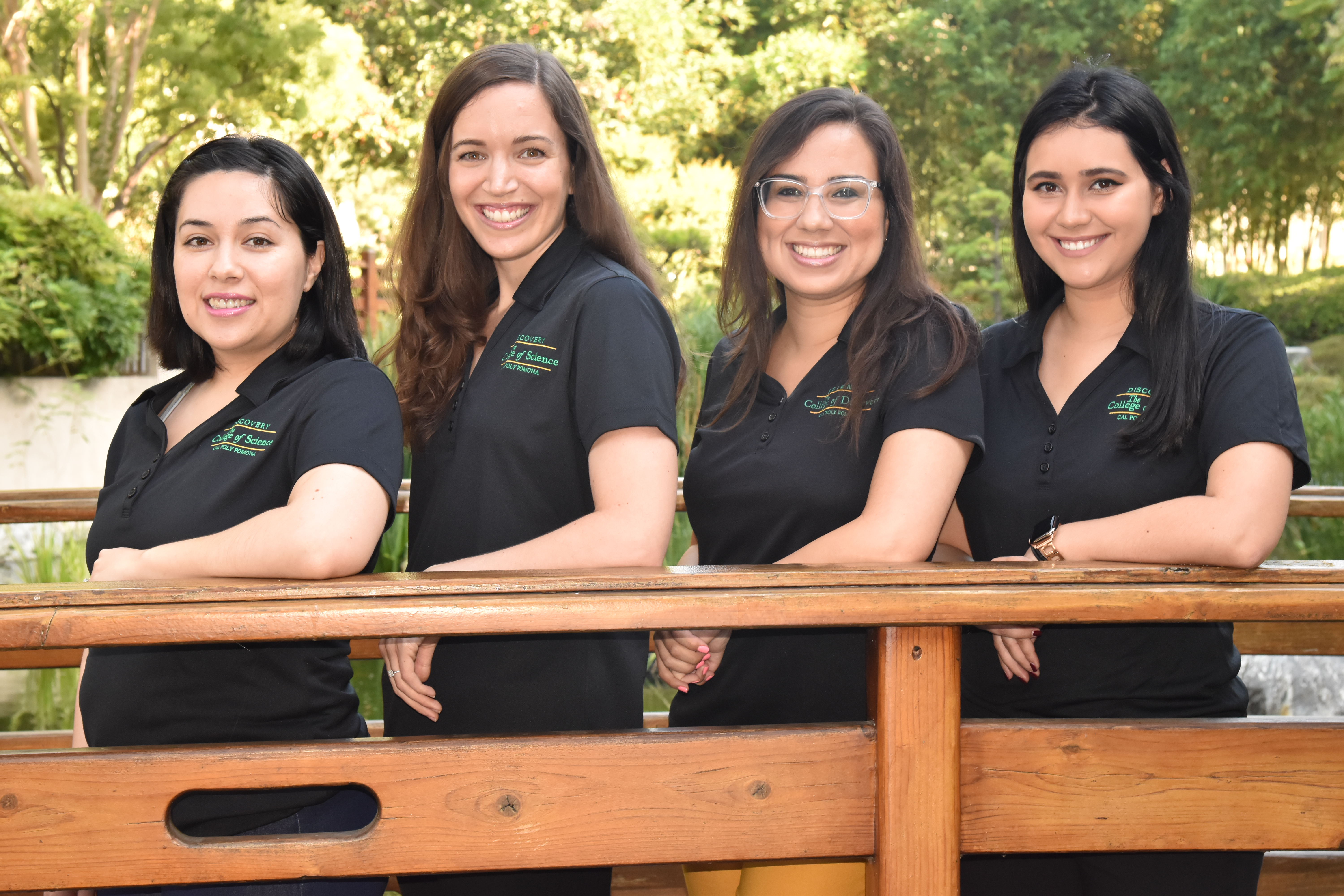 Contact Information

College of Science Advising Center
California State Polytechnic University, Pomona
Office:  3-1645
Phone: (909) 979-5654
Please note when emailing the Advising Center, please include your full name, Bronco ID number, and major. 
Advising Appointments + Drop-in Hours Information 
Due to COVID-19 and social distancing, the COS Advising Center staff is available through online advising via CPP Connect. We have a shared collaboration with your academic department and faculty advisors; therefore, we may not see all majors or have limited advising availability based on your major. Please view our Advising Chart below for more information.
If you would like to schedule appointments via CPP Connect, please watch the following video below to learn more. Please show up on time to your appointment to be respectful of the advisor's time and other student appointments.
Advising Chart
Please view the Advising Chart for more on Advising process for your corresponding department.
SPRING 2021 CPP CONNECT APPOINTMENTS
Students should schedule an appointment using CPP Connect for the following reasons after reviewing the Advising Chart: 
Advising Hold- No advising holds will be placed for Spring 2021. 
At-Risk, Probation, Probation w/ Contract Holds *

Class Withdrawal, struggling in courses, etc. 

Degree Progress Review *
Degree Progress Discrepancies 
Petition Assistance 
Senior Graduation Check *
* Some students may be invited to an appointment campaign by the Retention & Graduation Specialist, Vannessa Lopez depending on curriculum year or student situation. Please check your CPP email for more information. 
SPRING 2021 ZOOM DROP-IN HOUR INFORMATION
Tuesdays & Thursdays, 10 am - 12 pm- Click here. 
Tuesdays, Wednesdays, & Thursdays, 2 pm - 4 pm- Click here. 
Visit us for questions regarding: 
General Questions & Referrals

CPP Connect Planner & Planning.


Change of Major Questions. Find more information visit the 

Change of Major Info page.

Registration or Current Term related questions

 

Career Advising with Ed Venegas on Thursdays from 2-4 pm ONLY 
Career Advising Information
You can meet with the College of Science Liaison and Career Specialist, Ed Venegas via drop-in hours or appointments. You can find information about his virtual appointments and career resources, by viewing the Career Advising information for COS Majors.
COVID-19 University Helpful Links & Tutoring Information
For the Spring 2021 COS Tutoring information, click here. To view an additional comprehensive list of useful resources and links, please visit COVID-19 University Resources page. 
For tutoring information, please visit the Learning Resource Center. 
Permission Number Information
If you need a permission number for a course, please contact the department specifically. The Advising Center does not have permission numbers. For contact information please visit the College of Science Department Contacts page.