Dean's Advisory Council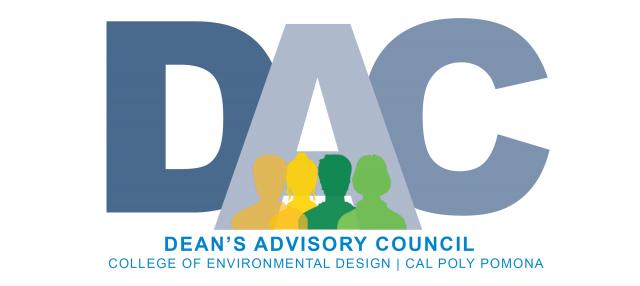 The Dean's Advisory Council (DAC) is a college-wide entity charged with supporting and advancing the programs at the College of Environmental Design.
The Council consists of individuals who are leaders in the professions represented by the college, including architecture, art (visual communication design and art history), landscape architecture, urban and regional planning, and regenerative studies. Board members assist the college and its departments' development related to outreach, networking with professionals, and comprehensive campaign intiatives. They help develop the DAC's fundraising iniatives, and as well as advise and assist the college to develop executive-level outreach, marketing to stakeholders, and targeted engagement activities (e.g., workshops, dinner events and industry briefings).
Dean's Advisory Council (DAC) Activities and Relationship to ENV Departments
Champion ENV disciplines, seminars, professional activities and interdisciplinary studios; participate in classes and crits, and find financial support for enhancement activities. Support initiatives from the Dean's office, individual departments, and students.
Participate in ongoing department and college events, advancing the interdisciplinary connections theme.
Bring in new supporters, such as developers, construction companies, and infrastructure engineering firms who benefit from a strong ENV.
Each year, departments will consider how the Dean's Advisory Council can support their efforts and offer three ideas for the academic year. Departments will communicate their priority initiatives at the beginning of each academic year, beginning 2020.