History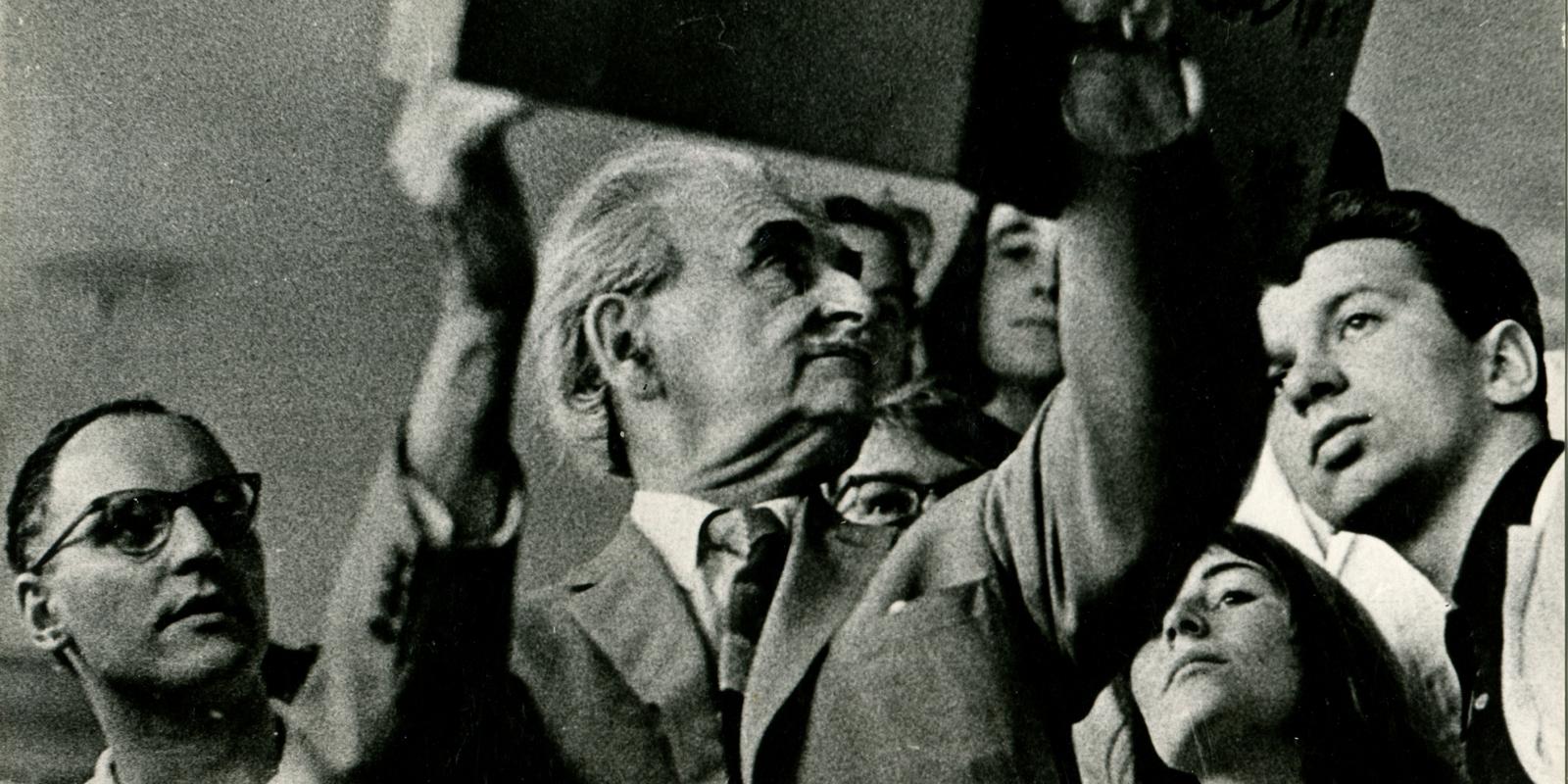 Here are some highlights in the history of the College of Environmental Design:
1938: Voorhis School for Boys, San Dimas becomes southern campus of California State Polytechnic School of San Luis Obispo. School name is Cal Poly-Voorhis Unit.
1956: Cal Poly-Voorhis Unit moves to the former Kellogg Ranch in Pomona.
1961: Landscape Architecture becomes independent department in the School of Agriculture. Department chair is Howard Boltz.
1966: The Pomona campus becomes independent. Its new name is California State Polytechnic College, Kellogg-Voorhis. The Department of Environmental Design includes Landscape Architecture and Urban Planning.
1967: Urban Planning receives approval to award the Bachelor of Science degree.
1968: Faculty members Ray Kappe and Bernard Zimmerman establish the Department of Architecture.
1969: Modernist architect Richard Neutra serves as professor during a joint appointment with Architecture, Landscape Architecture and Urban Planning.
1970: School of Environmental Design is created and consists of the departments of Architecture, Landscape Architecture and Urban Planning. Planner William Dale becomes dean.
1971: ENV Building 7 opens. Modernist architect Carl Maston designed the building.
1972: The California State Polytechnic College is renamed California State Polytechnic University, Pomona.
1976: Landscape architect Francis Dean, co-founder of international design firm EDAW, joins school's faculty.
1978: TED conference founder Richard Saul Wurman becomes dean.
1979: Department of Landscape Architecture chair Jere French becomes dean.
1980: The school and the Department of Architecture present the first Richard Neutra Award for professional excellence.
1982: Department of Architecture chair Marvin Malecha, a president of the American Institute of Architects, becomes dean.
1987: Modernist architect Craig Ellwood begins teaching Architecture classes.
1988: School of Environmental Design becomes College of Environmental Design. Mid-century modern architect Raphael Soriano serves as Special Sessions Instructor. The W. Keith and Janet Kellogg University Art Gallery is built.
1990: Richard Neutra's widow, Dione Neutra, bequeaths Neutra VDL Studio and Residences in Los Angeles to the college.
1992: Department of Art moves from College of Arts to College of Environmental Design.
1994: The Center for Regenerative Studies accepts its first students. The Center joins the College of Environmental Design in 1996 and is named the John T. Lyle Center for Regenerative Studies in 1999.
1996: Architect Linda Sanders becomes dean.
2003: Landscape architect Karen Hanna becomes dean. Art Department moves from Building 11 to Building 13.
2004: The Department of Urban and Regional Planning establishes the Dale Prize honoring planning excellence. The award is named after former ENV dean William Dale.
2009: Former Los Angeles City Council member Michael Woo becomes dean.
2010: The California Center for Land and Water Stewardship is established.
2013: The Don B. Huntley Gallery opens in the University Library. The College of Environmental Design participates in The Getty's Pacific Standard Time Presents: Modern Architecture in L.A. initiative. The Department of Art showcases student work at the poly-kroma exhibition in the Millard Sheets Gallery at Fairplex in Pomona.
2017: Neutra VDL House Studio and Residences, the former family home of modernist architect Richard Neutra, receives National Historic Landmark designation.  
2018: The College hosts a public unveiling ceremony honoring Raphael Soriano.
2018: Bob Weis ('80, architecture), president of Walt Disney Imagineering, addresses the graduating class as the first commencement speaker to take the stage in more than a decade.
2019: Lauren Weiss Bricker, professor of architecture and director of the ENV Archives-Special Collections, is appointed interim dean.
2020: From March 17, Cal Poly Pomona classes and services transition to a predominantly virtual/online format due to the novel coronavirus (COVID-19) pandemic. Commencement ceremonies for the Class of 2020 are postponed. 
2022: Mary Anne Alabanza Akers, previously the founding dean of the School of Architecture and Planning at Morgan State University, is appointed dean.