Mission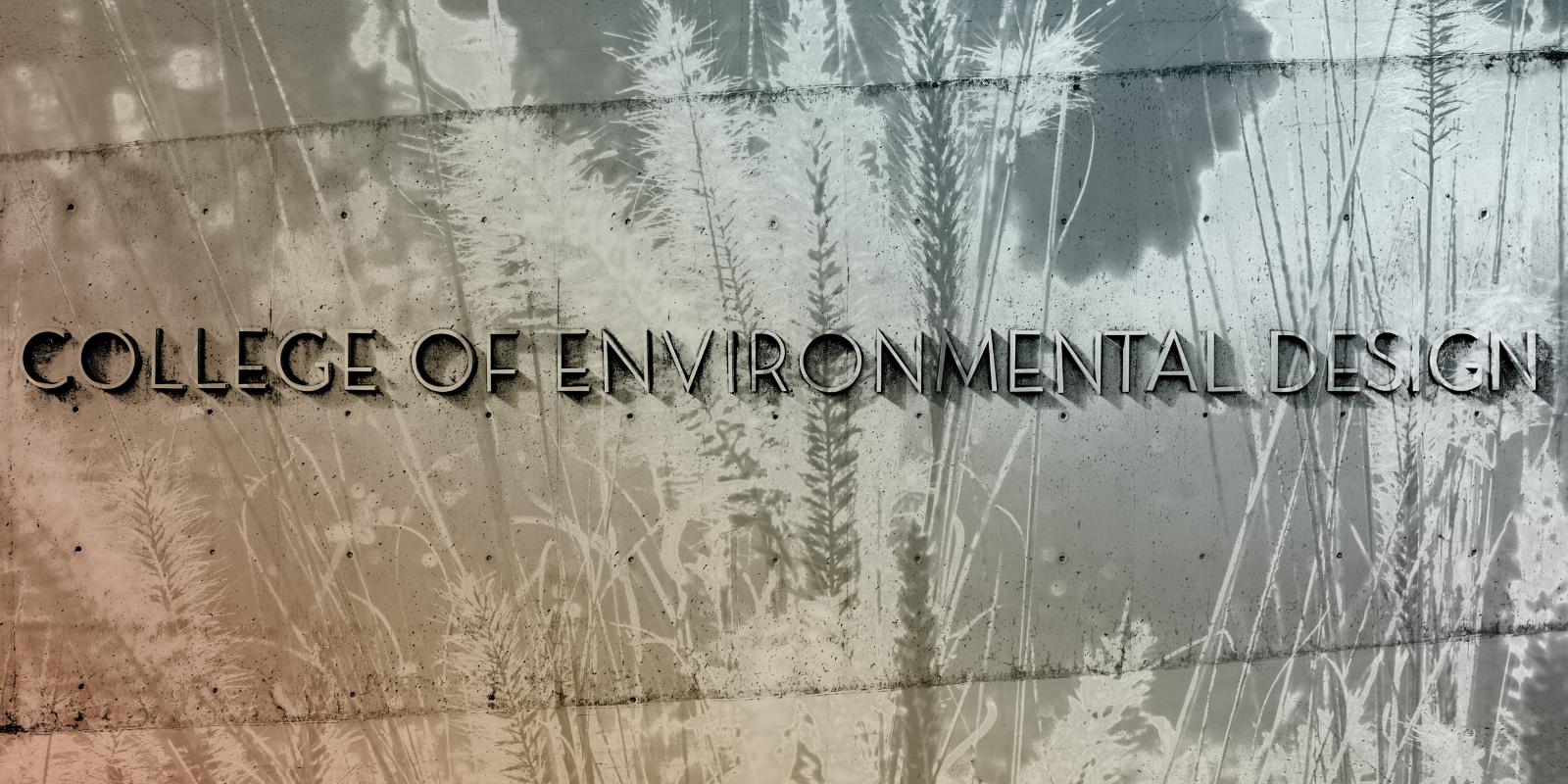 The College of Environmental Design (ENV) is a hatchery of design ideas, an incubator of innovation and experimentation, a conservatory for precedent and best practices, and, at its best, a wonderland that inspires a passion for learning. ENV prepares design professionals and scholars to shape the future of built and natural environments and to develop creative solutions which are effectively communicated.
ENV connects people, places and the environment in an effort to improve communities and resolve pressing problems facing society. With a unique integration of the arts, architecture, landscape architecture, regenerative studies, and urban and regional planning, as well as a "learn by doing" approach grounded in the polytechnic tradition, ENV is a leader in design excellence and innovative problem-solving for communities in Southern California and around the globe. This leadership is demonstrated by its nationally ranked educational programs and award-winning research, scholarship, creative activities, and outreach.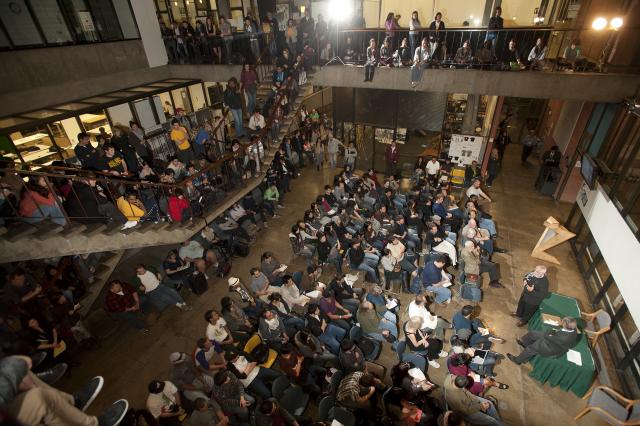 ENV's strategic plan is organized around six goals with more specific supporting objectives:
Pursue a "smart growth" strategy that increases enrollment in the college in response to demand for programs of distinction, but ensures that adequate physical and human resources are available to maintain high quality performance. Architecture continues to have very high unmet demand due to limited resources, and other programs have grown substantially in FTES over recent years, signaling tremendous growth potential for these high-quality programs.
Consolidate and increase space for the architecture programs to accommodate 50% growth in the BArch program and 100% growth in the MArch I program.
Increase full-time faculty in architecture, art, landscape architecture, and urban and regional planning to achieve a critical mass of faculty necessary to strengthen areas of excellence, maintain accreditation, and provide essential service to the university.
Ensure that growth in FTES in all programs is met with corresponding growth in Tenured/Tenure-Track positions to maintain quality.
Serve as a model for reflecting core values of the university related to the polytechnic identity, academic quality, learn by doing, teacher-scholar model, environmental sustainability, and diversity, through teaching, research, scholarly and creative activities, and service to the community.
Continue to achieve high national rankings of professional programs, and seek to further strengthen academic quality across the college to ensure successful alumni.
Further our polytechnic focus in instruction and scholarship by continuing to emphasize hands-on learning and the application of knowledge and theory to real-world problems in a student-centered environment.
Enhance identity as College committed to environmental sustainability in planning and design in the classroom and on our campus.
Continue our commitment to community service in teaching, research, scholarly and creative activities, by embracing a broad construct of service-learning.
Preserve our reputation as the most culturally diverse design and planning programs in the country.
Develop new programs that respond to market/student demand, create competitive advantage for the college, and demonstrate potential for external support. Trends show significant growth potential for ENV-related employment, and innovative new programs will be unique offerings that differentiate Cal Poly Pomona and build upon the polytechnic tradition.
Implement the proposed Master of Interior Architecture program in partnership with the College of Extended University and UCLA Extension.
Elevate Art History to an undergraduate degree program through curricular changes that result in no additional fixed costs to the college.
Develop strengths in motion and environmental graphics in the graphic design program to respond to potential connection to industry, and unique collaborative opportunities in ENV. The art department is one of only twelve in the nation recognized by SEGD (Society of Environmental Graphic Design) as offering courses in environmental graphic design.
Activate existing MArch II and MLA II scholarship-based non-professional graduate programs to support the teacher-scholar model and enhance external funding opportunities.
Develop and/or enhance specialization tracks and/or degree options that reflect areas of excellence in architecture, art, landscape architecture, and urban and regional planning. Examples include the potential for an interdisciplinary program in historic preservation.
Foster interdisciplinary evolution and interdisciplinary education by enhancing connections between students, faculty and staff across programs within the college, as well as the greater university. ENV plays a critical role in affinities identified through the prioritization process, particularly environmental sustainability, graphics, marketing and communication, and the liberal arts polytechnic.
Position the Lyle Center for Regenerative Studies as the locus of environmental activities and interests on campus by integrating education, research, demonstration and outreach across all colleges on campus.
Enhance connections between ENV programs and other colleges around specific collaborative opportunities for teaching and scholarship.
Enhance connections between programs within the college around specific collaborative opportunities for teaching and scholarship.
Utilize unique ENV resources, such as the Art Collection, Design Archive, Kellogg Art Gallery and Neutra VDL House to support interdisciplinary activity and build connections across the University.
Enhance ENV programs that provide historical and theoretical foundation for art and design practice, and well-rounded education for students across campus.
Develop external funding mechanisms to support polytechnic instruction, student, faculty and staff activities, and advance college initiatives. ENV's leadership on environmental issues and the arts hold much promise for advancement opportunities.
Continue to advocate for differential tuition or fee structures that account for the higher cost of academic instruction in ENV programs.
Pursue connections with the College of Extended University to provide support for critical new degree programs and continuing education opportunities
Increase funded research and contract work to further graduate/undergraduate research opportunities and support faculty teaching and scholarship.
Identify and promote comprehensive campaign priorities to guide advancement efforts on behalf of the College.
Raise visibility of ENV areas of excellence within the university, the College's disciplines, alumni, and broader community. The College has long played a vital role in many communities in Southern California and around the world, and the high quality of work on critical issues must be shared.
Develop communication plan for the College to ensure outreach to internal and external audiences.
Support publication and presentation of faculty/student research, scholarly and creative activities in professional and academic venues in each discipline.
Utilize the ENV Partner's Circle to increase awareness of College activities through media, public outreach, and marketing connections.