Honoring Raphael Soriano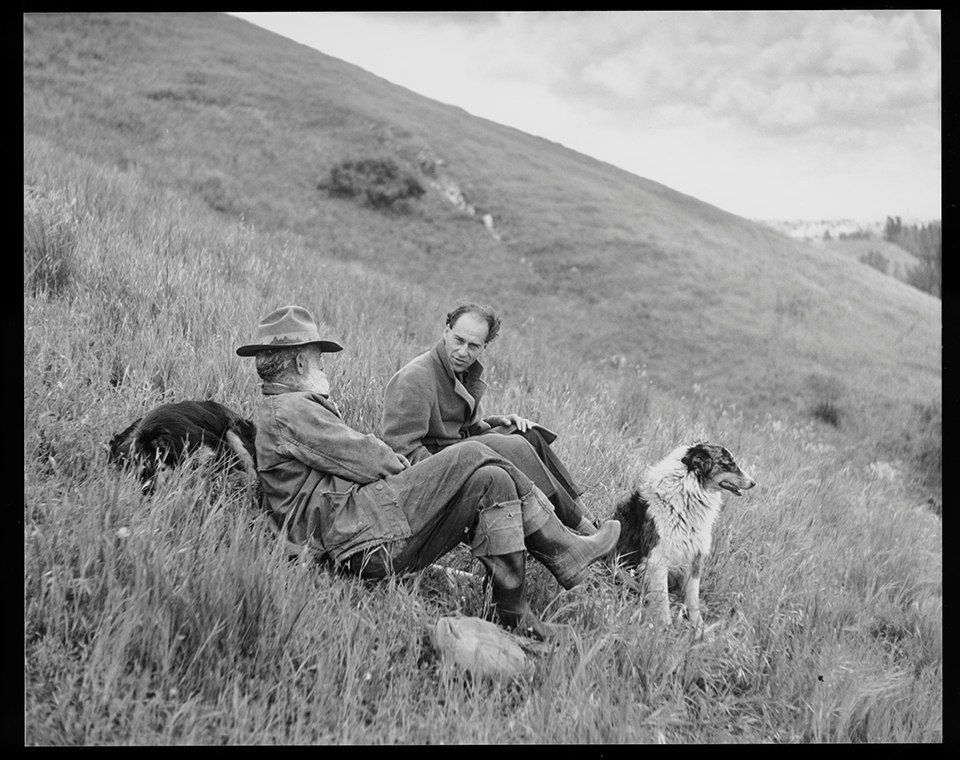 One of the leading visionaries of mid-century modern architecture, Raphael Soriano (August 1, 1904 – July 21, 1988) was renowned for his innovative use of steel and aluminum in his residential projects. Like architects of his generation he recognized the appeal of Southern California's Mediterranean climate and sought to connect indoor and outdoor spaces – a hallmark of the mid-century style.
Soriano designed 151 structures during his career in Southern California, of which roughly 31 were realized. Only a dozen remain standing today. He spent his later years traveling as a researcher, architectural writer and lecturer. When he relocated to the region for the last time in 1985, he did not have an active practice. At the behest of Richard Chylinski, then the chair of the Department of Architecture at Cal Poly Pomona, Soriano was hired as a Special Sessions Instructor for the department's external degree program.
Soriano passed away in 1988, with no family members to make funeral arrangements. A burial ceremony was held, but a permanent marker was not placed on Soriano's grave. For 30 years, the site was identified only with a framed paper sign.   On October 21, 2018, a permanent marker was unveiled in a ceremony at the Home of Peace Memorial Park in Los Angeles (View event and RSVP details).
Obituaries: Pioneering Architect R. Soriano (Los Angeles Times, July 19, 1988)
After being notified by admirers Carter Manny and Kenneth Allen Breisch that Raphael Soriano's grave was marked only with a framed paper sign, the College of Environmental Design was determined to properly memorialize him. From December 2017 to January 2018, more than 30 individuals and organizations participated in a fundraising campaign to install a permanent grave marker. 
The marker was designed by Kayley Z. Ryan ('18, architecture), who worked at the ENV Special Collections-Archives during her undergraduate years. She wrote:
"Of the design for Raphael S. Soriano's grave marker directly references the work of the architect himself. An architect and educator, Soriano helped define what is today known as the Mid-Century Modern period. The grave marker adopts a design that closely mimics the graphic standards that his office would have produced in the past."
Funds left in excess of the amount needed for Soriano's marker will be used toward programs dedicated to preserving his legacy. Those who wish to contribute to these efforts may make a donation in any amount via credit card or check. Donations are tax-deductible.
DONATE ONLINE
Raphael Soriano Memorial
DONATE WITH A CHECK
Payable to:
Cal Poly Pomona Foundation, with a notation specifying "Soriano Memorial Fund"
Mail to:
University Development, Cal Poly Pomona
P.O. Box 3121
Pomona, CA. 91769
The College of Environmental Design expresses its gratitude to The Friends of Raphael Soriano:
Richard J. Chylinski *   Richard Chylinski Architecture, Inc.  * Spyros I. Amourgis *  Steve and Marian Dodge  * Sarah and Siegfried Hesse *   Ray and Shelly Kappe  * Brendan Neutra *   Raymond R. Neutra  *  Neutra Revocable Trust *   Luis G. Hoyos  * Sarah E. Lorenzen *   Hofu Wu  * Dennis J. McFadden *   Pablo M. La Roche  * George R. Proctor *   Lauren Weiss Bricker * Wendy E. Gilmartin *   Gerald E. Weisbach  * Michael Woo *   Robert K. Alexander  * Juintow Lin *   Nadim R. Itani  * Gary L. McGavin *   Barry Milofsky  * Kevin V. O'Brien *   Jenkins Shannon  * Patricia B. Oliver *   Tanaka Riley Architects INC.  * Victor A. Regnier *   Victor A. Regnier Fund  * Joseph P. LoMonaco *   Greglan K. Steel  * Joseph P. Pauliccio *   Duncan F. Paterson  * Maria C. Halstead *   William Burch  * Baxter E. Miller *   BMLA, Inc.  * Katrin Terstegen *   Marc P. Schulitz   * Gary J. Bouchard *   Alan Pullman
In many ways, Soriano's presence can still be felt at the college.
His eponymous compendium of works is preserved in the ENV Special Collections-Archives, valuable research materials for current and future students of architecture and landscape architecture.
Steve and Marian Dodge, longtime Cal Poly Pomona supporters and patrons of modern architecture, in 2011 beqeathed the Schrage House in Los Feliz to the college to advance the study of modern architecture. Named after the original owners, David and Riva Schrage, it is notable for being the only steel-and-glass Soriano residence still existing in its near-original state. It bears its designer's signature aesthetic: modular, incorporating prefabricated steel, glass, and resin-bonded plywood. Architecture historians consider it one of Soriano's finest designs.
Born in Rhodes, Greece, Soriano emigrated to the United States in 1924 and became an American citizen in 1930. The Works Progress Administration agency under the New Deal kept Soriano busy during the Great Depression, a period that saw the construction his early iconic structures, the Steel Lobster and Lipetz House, his first residential commission.
He crossed paths with another future lecturer at the College Environmental Design. In 1931 he secured an unpaid internship in the office of Richard Neutra, the Austrian-American architect considered to be one of the 20th century's most influential designers. Today, the College of Environmental Design manages his former residence, the Neutra VDL Research House in Silver Lake.
In his 2011 article, architectural writer Orhan Ayyuce described Soriano as "a key link between the first generation of California modern architects (Richard Neutra and Rudolph Schindler, with whom he worked in his early years) and the younger post-war generation such as Pierre Koenig and Craig Ellwood, both of whom worked for Soriano."
Soriano's influence on the future generation of California architects is clearly reflected in this remembrance by Frank Gehry:

"I was casting about, trying to find out what to be when I grew up, and I was attracted to art. During my time [in a ceramics class at USC taught by Glen Lukens, Lukens] was deeply involved in building a wonderful house by architect Raphael Soriano. Some intuition of Glen's led him to invite me to the building site one day, and he introduced me to Soriano. There he was, black beret, black shirt, black tie, sort of broken-nosed ruddy face. He was directing construction with great authority. I was terribly moved by this image. I found myself intrigued with the work of Soriano and the idea of architecture. I think that it was Glen's hunch that this would happen."