Celebrating the Class of 2020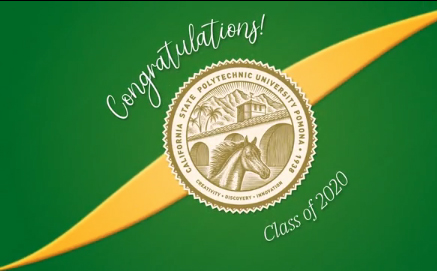 Welcome, ENV Class of 2020!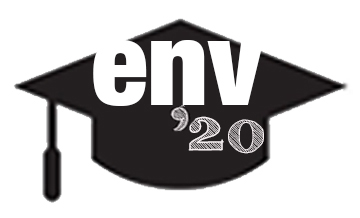 Adaptive, resilient, determined: nearly 400 undergraduate and graduate students of the College of Environmental Design are counted among this year's graduating class, capping  off a semester disrupted by the challenge and uncertainties of a global pandemic. Commencement ceremonies may be postponed, but there is plenty to celebrate. This page invites the public to commemorate the achievements of those who have completed their studies in architecture, landscape architecture, visual communication design and art history, urban and regional planning, and regenerative studies.
Here's ENV Class of 2020 by the numbers:
Number of graduates:

 

394 (Reported as of 05/12/20)
Bachelor's degrees awarded:

 

292
Master's degrees awarded:

 

102
Summa cum laude (3.8-4.0 GPA): 4
Magna cum laude (3.65-3.79 GPA): 16
Cum laude (3.5-3.64 GPA): 34
President's Scholar: 4
Keith & Jean Kellogg Honors College: 3
Ronald E. McNair Scholar:

 

1 
A Message for the Class of 2020  |  Class of 2020 Commencement Wall  |  Class of 2020 videos
2020 SPEAKER | LOUISE SANDHAUS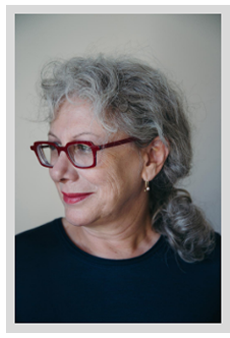 Louise Sandhaus   is a graphic designer, graphic design educator, and author of two celebrated books on California graphic design history. She is the former Program Director and current faculty in the Graphic Design Program at California Institute of the Arts (CalArts). Her book on California graphic design,   Earthquakes, Mudslides, Fires and Riots: California and Graphic Design, 1936–1986, was published in 2014 by Metropolis Books and Thames & Hudson. This ground-breaking project received laudatory attention from the international press and received the Palm D'argent from The International Art Book and Film Festival (FILAF). Her current book,   A Colorful Life: Gere Kavanaugh, Designer, co-written and designed with Kat Catmur, was published Spring 2019 by Princeton Architectural Press. She is currently working on The People Graphic Design Archive, an initiative to preserve and expand graphic design history through crowd-sourced virtual archive.
Louise's work, writing, and writing about her work, have appeared in numerous publications including California: Designing Freedom, The Women of Design, Information Design Handbook, among others, and her work is in the permanent collections of the San Francisco Museum of Modern Art and the Bibliothèque nationale de France, Paris. Louise is a Letterform Archive board member, a former AIGA board member, and former Chair of the AIGA Design Educators Community steering committee. She is an AIGA Los Angeles Fellow and recipient of LA Design Week's Design Icon Award. She received an MFA in Graphic Design from California Institute of the Arts and a Graduate Laureate from the Jan Van Eyck Akademie in The Netherlands.  ( Read more )
2020 ENV ADVISOR OF THE YEAR | CLAIRE LATANÉ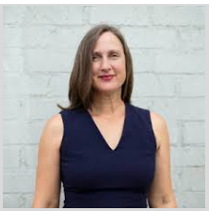 Claire Latané  is a writer, ecological designer, and community advocate. She works on climate-appropriate design, design for mental health and well-being, and promoting equitable access to humane urban environments and nature. In 2017, the Landscape Architecture Foundation selected Latan as one of the inaugural Fellows for Innovation and Leadership to explore high school design that supports students' mental health, well-being, and safety. She is writing a book on designing K-12 schools to support mental health and well-being for Island Press, due out in 2020 or 2021. ( Read more )
---

---
2020 JULIAN A. MCFEE SCHOLAR | LENORE ROBERTS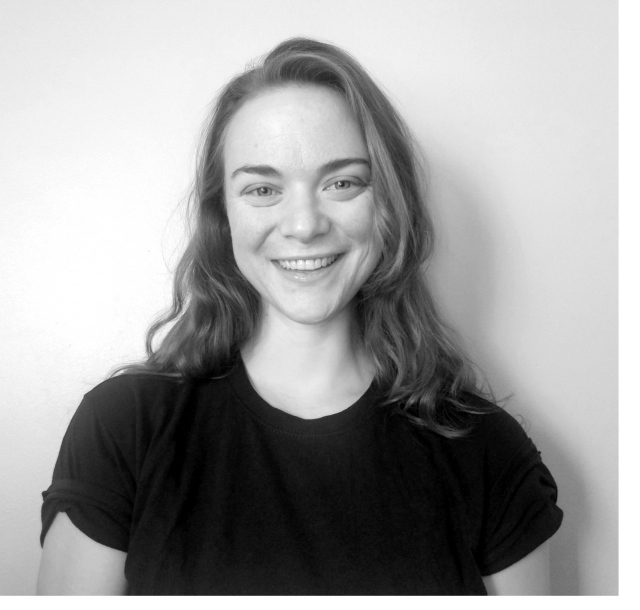 Lenore Roberts ('20, architecture)   graduates as the Julian A. McPhee Scholar and valedictorian of the College of Environmental Design. Named after the founding president of Cal Poly Pomona and Cal Poly San Luis Obispo, the award honors a current graduating senior who exhibits excellence in their academic endeavors. ( Read more )
Department of Architecture | HUNG "RYAN" V. NGUYEN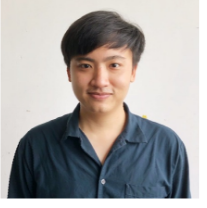 Hung Nguyen, also known as Ryan, might have a humble demeanor, but he has an outstanding academic record reflecting his remarkable design talent, intelligence, and commitment to architecture. Ryan, who is originally from Vietnam, has excelled as a student in Cal Poly Pomona's Bachelor of Architecture program. His studies included participation in the Department's exchange program at the National Taiwan University of Science and Technology. He represented Cal Poly Pomona in the 2x8 AIA LA competition, where he competed with students from all the architecture programs in California, receiving first place along with a $5,000 scholarship. He has also been selected by studio faculty to exhibit his design work in practically all of CPP ARC's "Interim" exhibitions. The Department of Architecture faculty congratulates Ryan on his outstanding academic performance. Undoubtedly, Ryan will continue to excel and attain recognition from the architectural professional, which, in turn, honors the Architecture program at Cal Poly Pomona.
Department of Art | SHANNON MOU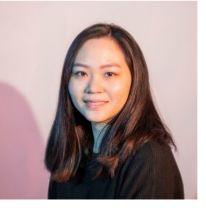 Shannon Mou graduates this year with a BFA in Visual Communication Design, and a minor in Studio Arts, Print Making. While at Cal Poly Pomona, she has maintained a rigorous academic standard, evident by her being on the Dean's Honor List –every year – from 2016 to 2020. Additionally, Shannon was on on the President's Honor list in 2017, and 2019, and was accepted into the juried exhibition, 2D 3D, for her graphite and charcoal illustration titled: The Cookie Duo, in 2017. In Spring of 2020, Shannon, in collaboration with a group of elite students from the art department, took part in the planning and execution of its landmark annual event, poly-kroma (\). She has repeatedly proven her self academically, creatively, and through volunteerism through the department. You can see some of her work on her website: https://shannonmou.com.
Department of Landscape Architecture | JIN MCFARLAND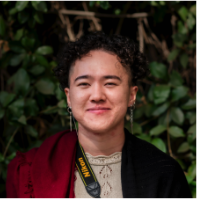 Our communities, landscapes and cities need dedicated individuals like Jin McFarland. His rigor joined with his interest in social justice, equitable design and an artistic practice of revealing the unseen have made him a unique and relevant designer. His interest in an emergent practice that is something between the systems of landscape and an art practice; a way of working that places positive change and public empowerment as the primary goal. Further, the social, cultural and ecological issues that are embedded within Jin's artistic and creative interests are paramount to issues facing contemporary culture. Maybe more important qualities to note are Jin's deep level of critical curiosity and his leadership abilities. Jin is ravenous in his quest for knowledge and his quite leadership comes naturally. Jin has worked with the Orange County Conservation Corps and interned with Lisa Gimmy Landscape Architecture. Jin is very active in the student chapter of the ASLA, helped to coordinate numerous department events, promote the discipline and the department, and holds a leadership role within our interdisciplinary National Collegiate Landscape Competition team. Jin has a collaborative commitment to his peers and colleagues that critical to the success of our community.
Department of Urban and Regional Planning | JENNY WONG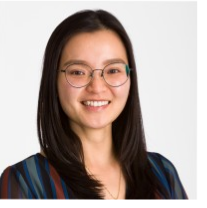 Jenny Wong is graduating from the Masters of Urban and Regional Planning program with a GPA of 3.97. She excelled in every aspect of the program, completing it in two years while working full-time at Los Angeles County Metro. Jenny's culminating client project was entitled "Organizational Reforms to Enhance the Metro Customer Experience: Case Studies of Agency Practices." Her transportation planning research examined best practices at other transit agencies and made recommendations for organizational reforms to support better customer experience at Los Angeles County Metro. Her project client was the Chief of Staff at Los Angeles Metro, ensuring her ideas were considered at the highest management levels. Jenny brought curiosity, critical thinking, professionalism, and a collaborative spirit to her activities in all classes.
Lyle Center for Regenerative Studies | ANNA COOK
Anna Cook has demonstrated commitment to her studies, the Lyle Center, and her classmates. Anna is a highly promising Regenerative Studies scholar who has completed extensive independent research on the Indigenous concept of kincentric ecology and its application in sustainable land-use policy. Her thesis research probes the collaborative potential between Indigenous knowledge and environmental ethics, through a series of interviews with local experts on ethnobotany, mindful foraging, and food sovereignty. Throughout the course of her research, she has made creative connections to potential avenues for effecting change through regenerative policy initiatives. In addition to her research, Anna has always been willing to support the center with her time and effort, spending many hours doing research for the exhibit that was part of the Center's 25-year anniversary events. She also helped coordinate events to promote the Lyle Center, build community, and draw attention to regenerative and sustainability issues and opportunities including facilitating a children's summer camp focused on sustainability education. The Lyle Center congratulates Anna and looks forward to seeing her career advance through her collaborative spirit and scientific curiosity.