Health Insurance Requirement
The Board of Trustees of the California State University (CSU) requires all matriculated, degree-seeking F-1 international students to have health insurance as a condition of registration and continued enrollment in the California State University system.
All F-1 international students who plan to enroll during the 2021-22 academic year must complete one of the following options by deadline and remove a Health Insurance hold prior to Spring 2022 course registration. The hold will be removed within 48 hours after completing the requirement.

Spring 2022 Health Insurance Options
IF YOU ENROLL IN SPRING 2022 CLASSES 

IN THE U.S.
IF YOU ENROLL IN SPRING 2022 CLASSES 

OUTSIDE OF THE U.S.
IF YOU ENROLL IN SPRING 2022 CLASSES 

IN THE U.S.
IF YOU ENROLL IN SPRING 2022 CLASSES 

OUTSIDE OF THE U.S.
Mandatory Health Insurance Requirements
You may purchase coverage in three different ways:
Annually
Fall semester only
Spring/Summer semester only
Disclaimer: If purchasing the fall coverage only, a hold will be placed on your MyCPP. The spring/summer health insurance plan must be purchased prior to spring 2022 registration.
Insurance holds will be removed within 48 hours after purchase.
Step 1:
Go to JCBins.com 
Find your school by typing

Cal Poly Pomona

Select

plan year

 
Select what

type of student

you are:

International Undergraduate Student (F-1 Visa); or
International Graduate Student (F-1 Visa)

Select

Go
Step 2:
We recommend you watch the video about the USA health care system
Select

Need to enroll

and follow steps
Step 3:
Check

select this term

Read the

Important Enrollment Information

and select

Yes, I agree to the above information

Select

continue to next step
Step 4: 
Create an account, complete the form and pay with a credit card.    
ID Cards will be available to print 3 weeks after you enroll
If you have questions, please see the common questions at https://student.jcbins.com/3/help-center or send a question at the same link.

You must clear the "International Center Health Insurance Hold" before you can enroll in courses for an upcoming semester.
To clear the hold, you must purchase the insurance plan for the upcoming semester or sign an international health insurance waiver (exceptions during COVID-19 pandemic). 
Insurance holds will be removed within 48 hours after purchase.


Health Insurance Resources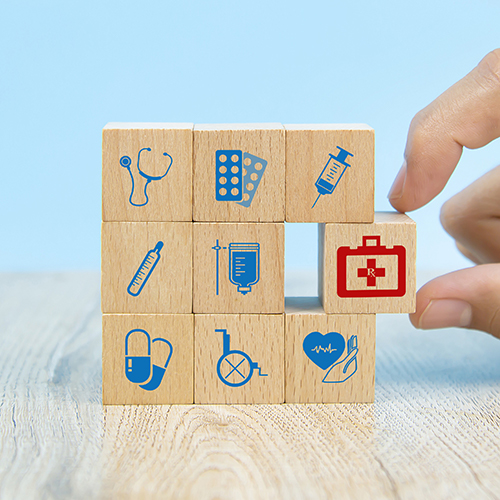 Frequently Asked Questions
For general questions, contact JCB, the company that manage the CPP international student insurance.
Insurance ID cards are generated by your insurance carrier after your enrollment is processed, usually within 2-3 weeks of the later- start date of your plan or when you enrolled. 
Log on to the carrier website to view and print your ID card, or access through the insurance carrier app and view/save it to your smart phone. 
Access your JCB account to find more information about getting your ID card.
Keep your insurance ID card with you at all times in your bag or wallet.
In the U.S., you must use an "in-network" PPO doctor (someone who has contracted with the health insurance company to charge less money) for your insurance to save you money.
If you go to an "out-of-network" doctor or clinic, you will most likely need to pay "out-of-pocket" (which means that you must pay the bill completely on your own) and you will pay more for covered services.
Log into your JCB account, you will find links to your insurance company PPO list. Check the list frequently and ensure that doctors are still accepting your insurance coverage before you have your appointment.
Each time you visit a doctor you should present your medical ID card or provide your medical ID number if you do not have your card yet.
The doctor can then submit your bills to the carrier for payment, and any remaining balance not paid by the insurance will be billed to you. If you do not provide your insurance information, the doctor will only know to send you the entire bill.
If you are not sure what is covered by your health insurance plan, you may do the following:
Usually, when you use your health insurance to receive medical care, you will be charged a fixed amount for a covered health care service, usually before you receive the service.
The medical provider will send the bill directly to the insurance company to request payment for the rest of your visit.
If your insurance does not cover the entire cost of the care you received, you will be required to pay for what is not covered. This means that you must pay a portion of the bill, while the insurance company will pay for the rest.
Normally, when you use your health insurance to receive medical care, the medical provider will send the bill directly to the insurance company. However, that is not always the case. At some locations, the medical clinic will bill the patient. Afterwards, it is the patient's responsibility to either "file a claim" with the insurance by submitting copies of all bills and itemized statements or pay the bill and then "file a claim" by submitting receipts of paid bills for reimbursement.
For more details about how to file a claim, contact JCB. 
You should only use the emergency room for "life-threatening" illness or injury.
Please note that if you use the emergency room for a non life-threatening illness or injury, your health insurance may not cover the cost of the visit. You should NOT use the emergency room for non life-threatening situations.
For mild to moderate illnesses and injuries, we recommend that you make an appointment with an in-network doctor using the AETNA website or visit your nearest Urgent Care clinic. Use Urgent care vs ER vs walk-in clinic: Know where to go for the care you need to determine whether you should visit the emergency room. 
Urgent Care is a type of walk-in clinic that treats injuries or illness that require immediate attention (e.g. flu, sprained ankle) but are not life-threatening. You do not need an appointment to visit an Urgent Care clinic.
The following Urgent Care clinics are located in or near Pomona. You can find Urgent Care clinics nearest to you on the AETNA website. 
Concentra Health Services, Inc.
CORPORATE CENTER DR STE 130
POMONA, CA 91768
(866) 944-6046 
Mountain View Urgent Care at Casa Colina
255 E BONITA AVE STE 100
POMONA, CA 91767
(909) 643-2980 
La Verne Medical Urgent Care
1234 FOOTHILL BLVD
LA VERNE, CA 91750
(909) 971-4808
MedCove Urgent Care, APC
20540 E ARROW HWY STE B
COVINA, CA 91724
Flu shots are considered preventative care and may not covered by your insurance. If you would like to get a flu shot, here are a few
options
. Also,
Cal Poly Pomona Student Health Services
has a limited number of doses available during Fall Semester.
CEU Footer

Phone: 909-869-3267
Email: international@cpp.edu
Web: https://www.ceu.cpp.edu/international