Applicants
Admission to Biological Sciences Department Graduate Program is determined by the members of the Graduate Faculty, and is based on the total academic record of the applicant. Applications will be screened by interested Graduate Faculty members, who will advise the Graduate Coordinator when an applicant qualifies for admittance. Admission to the program is competitive, therefore, it is important that all applicants adhere to deadlines, requirements and sponsor-policy.
All applicants should review the Admissions Checklist (PDF) - to help you make sure your application is complete.
The Application Flowchart below is designed to aid those applying to the Graduate Program during the submission process. Follow each step to ensure that all requirements are completed. Clicking a box will forward you to the information page pertaining to that step.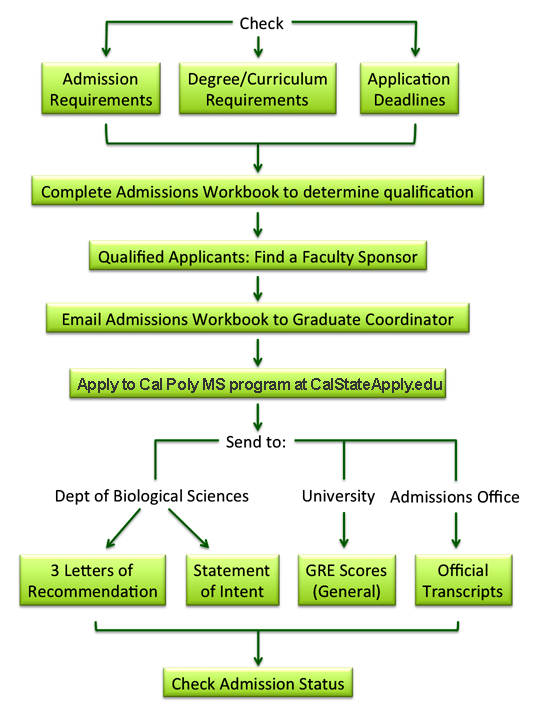 Additional Information
You need Adobe Acrobat Reader to access PDF files.
You need Microsoft Excel Viewer to access Excel files.