Meet the Board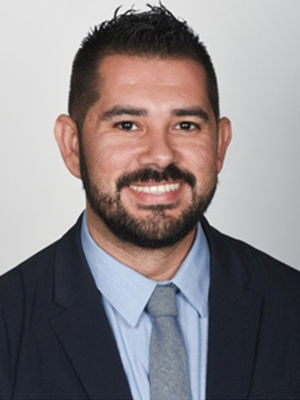 Current Chair: Manuel Muñoz
Principal, Stuart Architecture, Inc. Architecture, Planning Quality Control
Manuel Muñoz ('09, urban and regional planning) is a passionate planner who cares about improving the quality of life of a community and exposing urban planning as a profession to all K-12 students. Currently, he is the Planning Manager for the City of Azusa. His expertise includes large mixed-use developments, historic preservation and public art. He recently presented at the American Planning Association National Planning Conference in San Francisco on the topic of Sex-Trafficking and Land Use Policy. 
Prior to joining the City of Azusa, Muñoz worked for the cities of Norwalk, Beverly Hills, Manhattan Beach, Cerritos, Huntington Park, Colton and Culver City. He was an active student and held leadership positions with American Planning Student Association (APSA), Student Representative Council (SRC) of American Planning Association, Environmental (ENV) Council, American Planning Association Los Angeles Section and American Planning Association California Chapter. He currently serves on the La Habra Beautification Committee and is President of the Cal Poly Pomona's Urban and Regional Planning Alumni Chapter.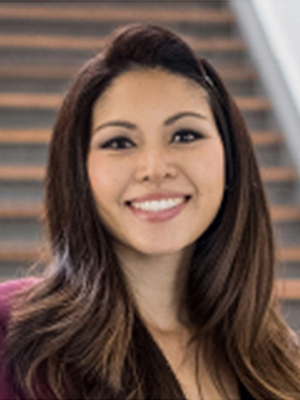 Current Vice Chair: Sarah Sindian, AIA, ULI
Associate Principal, KTGY Architecture + Planning
Sarah Sindian ('03, architecture) brings over 15 years of experience to KTGY. Since joining KTGY in early 2002, she has managed a variety of projects from single family dwellings to high density podium buildings, urban infill residential and mixed-use developments. With work extending from southern California to northern California, she understands the complexities associated with differing regions and jurisdictions. Sindian's portfolio includes many successfully built projects that have benefited from her dedication and problem-solving skills.
Sindian offers an understanding of the project development process that is critical to executing a project from design development through construction documents. She is committed to carrying out a project that meets code compliance, while refining the design in the process and maintaining original design intent. Her belief that successful projects are the result of team collaboration helps her excel in fulfilling client needs, on time and within budget.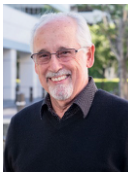 Stan Braden ('77, architecture) is a principal of KTGY Architecture + Planning, a nationally recognized residential and mixed-use architectural firm with six offices: Los Angeles, Irvine, Oakland, Denver, Chicago and Tysons, Virginia. He joined KTGY in 1992 shortly after the firm was established and became a shareholder in 1994.
Braden's expertise with a variety of project types, ability to build relationships and grow KTGY's client base allowed him to participate in the firm's leadership from a 25-person firm to over 400 total staff. He served as KTGY's Chairman of the Board for 10 years, from 2006 to 2016.
Braden transferred from Fullerton College to Cal Poly Pomona in 1969, during the Ray Kappe years, but left to work in the profession in 1972. He returned in 1977 after becoming a licensed Architect to complete the requirements for his Bachelor of Science in Architecture. He served on Cal Poly Pomona's Alumni Board for eight years and is a 2006 ENV Distinguished Alumnus. He currently serves on the Planning Commission and the Design Review Committee for the City of San Juan Capistrano.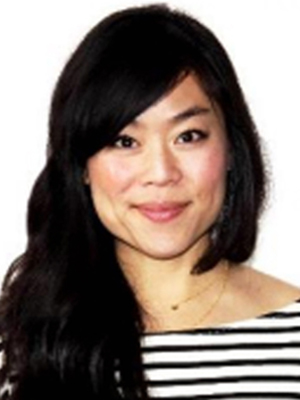 Danielle Takata Herring ('01, graphic design) developed and leads the national restaurant industry's premier creative time through DreamBox Creations, a Los Angeles based digitally-inspired, full-service advertising agency. Her creative work and direction can be seen daily on over 70 national and regional restaurant brands, as well as hundreds of other clients in various industries.
Takata Herring's specific expertise includes developing brand-positioning and executing on creative that builds true human-to-brand emotional connections to ultimately drive guest traffic. Her passion manifests itself in everything from small to large scale print collateral, styling food and lifestyle driven photography, motion graphics, and producing competitive promotional campaigns.
Takata Herring was the recipient of the 2017 Distinguished Alumna Award for the College of Environmental Design.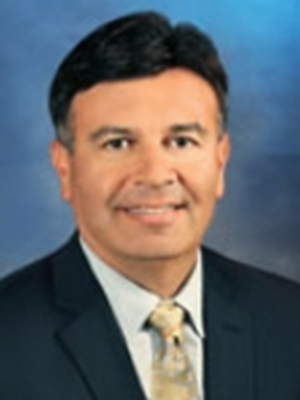 Marco Martinez's ('87, urban and regional planning) practice areas include general municipal law, First Amendment law, public contracts, land use and zoning, subdivisions, housing and CEQA issues.
A partner in the Municipal Law practice group of Best Best & Krieger LLP, he serves as city attorney for the City of Azusa and assistant city attorney to the City of Colton. He is also general counsel to the California Chapter of the American Planning Association, and is special counsel to the cities of Montclair and Chino.
Prior to joining BB&K, Martinez worked as a planner for more than a decade, serving the City of Downey and the County of Los Angeles Department of Regional Planning. He was also selected as a California Executive Fellow with the California Department of Housing and Community Development, where his primary duties consisted of researching and writing housing issue papers, as well as reviewing housing elements.
Martinez is a frequent guest speaker and instructor on land use and planning issues as well as local government ethics. He is admitted to practice law in the State of California.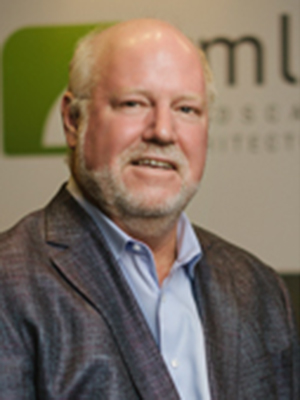 For nearly 30 years, Baxter Miller's Corona-based firm has employed ENV landscape architecture students and alumni. He and his staff have successfully designed a full complement of projects for both public and private clients. Recent projects include the award-winning Fontana Park, Citrus Park Splash Zone, and several private schools in Cairo, Egypt.
Miller has served as chairman or president of several local charities, civic organizations and commissions. Miller is currently serving on the Southern California Chapter of ASLA Executive Board as a delegate to the CCASLA organization.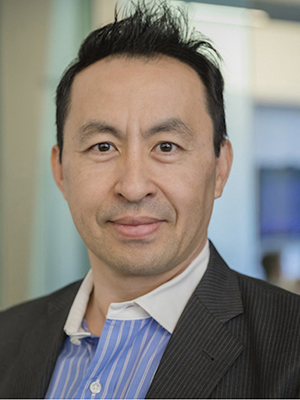 Raymond Pan is an award-winning architect with 20 years of experience leading the design of significant projects in the U.S. and internationally. Recognized as a major design talent internationally, he has led design on global projects totaling more than 20 million square feet and USD $10 billion dollars in construction value on a wide spectrum of building types including hospitality, civic/museums, healthcare, education, biotech research and commercial developments. He was a recipient of the Engineering News Record "California Top 20 under 40" Award in 2011. Professionally, his projects have won more than 15 major design awards in U.S. and internationally.
Pan currently serves as the President and Design Director of Atelier R Design that he co-founded. The firm's works for interior design, architecture design and urban planning projects. While at MIT, Pan was awarded the prestigious accolades of Takenaka traveling fellowship and Imre Halasz Award for best Master of Architectural Thesis Award. His works have been published and recognized by major award programs sponsored by the American Institute of Architects, World Architectural News, Modern Healthcare Magazine, Los Angeles Business Council, and Urban Land Institute.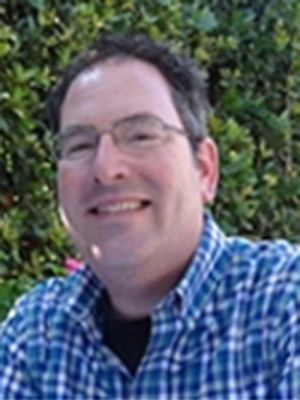 Randy Shulman ('94, urban and regional planning) serves as the chief advancement officer. He works closely with and promotes collaboration between the president, senior staff, and governing boards to build relationships and fund operating and strategic initiatives. Shulman heads the group responsible for raising over $14 million in operating support annually through annual giving, membership, planned giving, and corporate/foundation support. He also oversees efforts to secure an additional $10-$50 million annually in capital, endowment, and special project funding from individuals, foundations/corporations, and government sources. Responsibilities include staffing the Board Membership, Advancement, and Community Relations Committees.
Previously, he worked in local government positions in city management, community development, and historic preservation. Also active in the community, he sat on the Board of Union Station Homeless Services, where he was the Board Chair 2013-15 and is a past board member of Pasadena Heritage.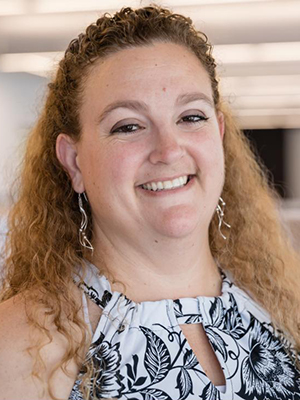 As the managing principal at HMC's Los Angeles studio, Kristina Singiser ('99, architecture) supports the growth and development of an exceptionally talented team to deliver design excellence to clients.
An experienced architect with over 20 years of experience, Singiser specializes in complex higher education projects at universities and colleges throughout California. She has led teams for both new construction and major renovations of multiple types of campus housing, libraries and performing arts centers. As a certified design-build professional, Singiser believes there is tremendous value in the interaction and knowledge that contractors can bring to the design process.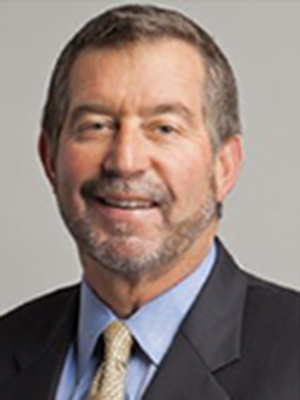 Sanford Smith ('79, architecture) heads the departments responsible for the planning, development and operations of all facilities projects, performance improvement and laboratory and pathology services for Hoag Memorial Hospital Presbyterian. He received the prestigious Corporate Real Estate Leadership Award from the editors of Site Selection Magazine and was honored as the Corporate Real Estate Executive of the Year by the Los Angeles Chapter of CoreNet. He is also a Director Emeritus of Ability First where he served Chairman of their real estate and strategic planning committees.
Prior to joining Hoag, Smith was the Corporate Manager of Real Estate and Facilities for Toyota Motor Sales, USA, Inc. In the 18 years he spent overseeing Toyota's North American expansion, his department's leading-edge work on environmental issues was recognized with many awards, including: the Global Innovators Award for Corporate Real Estate as well as honors from US Green Building Council, American Institute of Architects, Cal EPA, IFMA, and IIDA. Toyota's Real Estate and Facilities Department also received the Environmental Leadership Award from the State of California in both 2003 and 2007.
Smith is the chair of the Healthcare Design Initiative at the Department of Architecture, and was the recipient of the 2012 ENV Distinguished Alumnus. Smith was awarded the silver medal and inducted into the Tau Sigma Delta honor society for Architecture and the Allied Arts in 2018. He is a member of the CPP Philanthropic Board.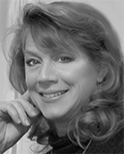 Stuart ('89, master's in architecture) has been with Stuart Architecture since 1999. She was the past president of the Orange County chapter of the American Institute of Architects, and previously served as Planning Commissioner and Design Review Board chair with the City of Laguna Beach. Stuart focuses on multi-discipline project coordination using 3D software and point cloud technology, especially
between Civil Engineering and Architecture. Projects she's been involved in range from single family residences and mixed-use projects to hotel and school and industrial campuses.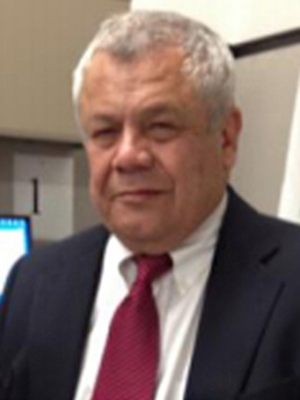 Influenced by the modern Mexican architecture movement, his Southern California surfer-youth culture, and his strong community ties, Frank Villalobos ('70, architecture) founded Barrio Planners in 1971 with fellow architecture and landscape architecture classmates to forge greater involvement in the City of Los Angeles, most notably the design of the Eastside Gold Line Extension that opened in June 2010. Villalobos has helped erect some of the most notable landmarks in the region, such as the Whitter Boulevard Arch and the Mariachi Plaza metro station and Kiosco. He has helped redesign the campus of the White Memorial Hospital in Boyle Heights.
Villalobos is a Fellow of the American Institute of Architects and was recognized by former Los Angeles County Supervisor Gloria Molina for his contributions to the architecture profession and Southern California.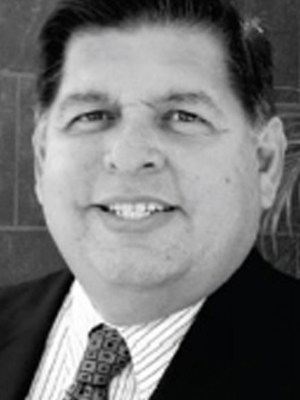 Juan Villalobos ('85, landscape architecture) served for two years as chairman of the Partners Circle Board (2014-2016) and jointly owns an Ontario-based environment consulting firm, Ruth Villalobos & Associates. He is recognized as an expert in the water resources arena and had 20 years of experience in the Planning and Engineering Divisions of the U.S. Army Corps of Engineers, Los Angeles District and 12 years of experience in the private sector. Villalobos has led many multi-disciplinary teams through the planning, environmental and design phases which included the overall management and execution of projects for implementation. He has in-depth knowledge and experience in project ecosystem restoration, recreation master plans, multi-use trail systems, CEQA/NEPA, and public/stakeholder outreach.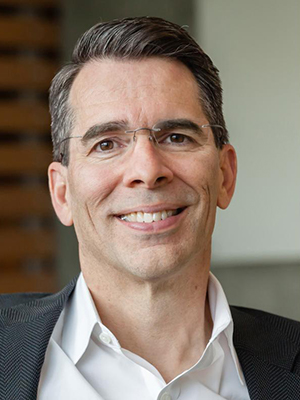 Kevin 
Wilkeson ('86, architecture) is a Principal and Director of Education at Morrissey Associates, Inc. in Santa Ana, an architecture firm specializing in community-focused design for education, housing, and civic clients in California. Wilkeson has led planning, design, and construction for hundreds of education projects at Colleges, Universities, and K-12 school districts across the State including Portola High School, Santa Ana High, Martin Luther King High, Todd Academy, Mt San Antonio College, UC Riverside and Cal Poly Pomona. Wilkeson is a frequent speaker and panelist at design and sustainability conferences. He has been on the Board for over 12 years and served as its first Chair and is also on the board of Partners in Education and is a founding Director of the Designing Futures Foundation. He is also a member of the American Institute of Architects and is a US Green Building Council LEED Accredited Professional.