Engineering Project Symposium & Showcase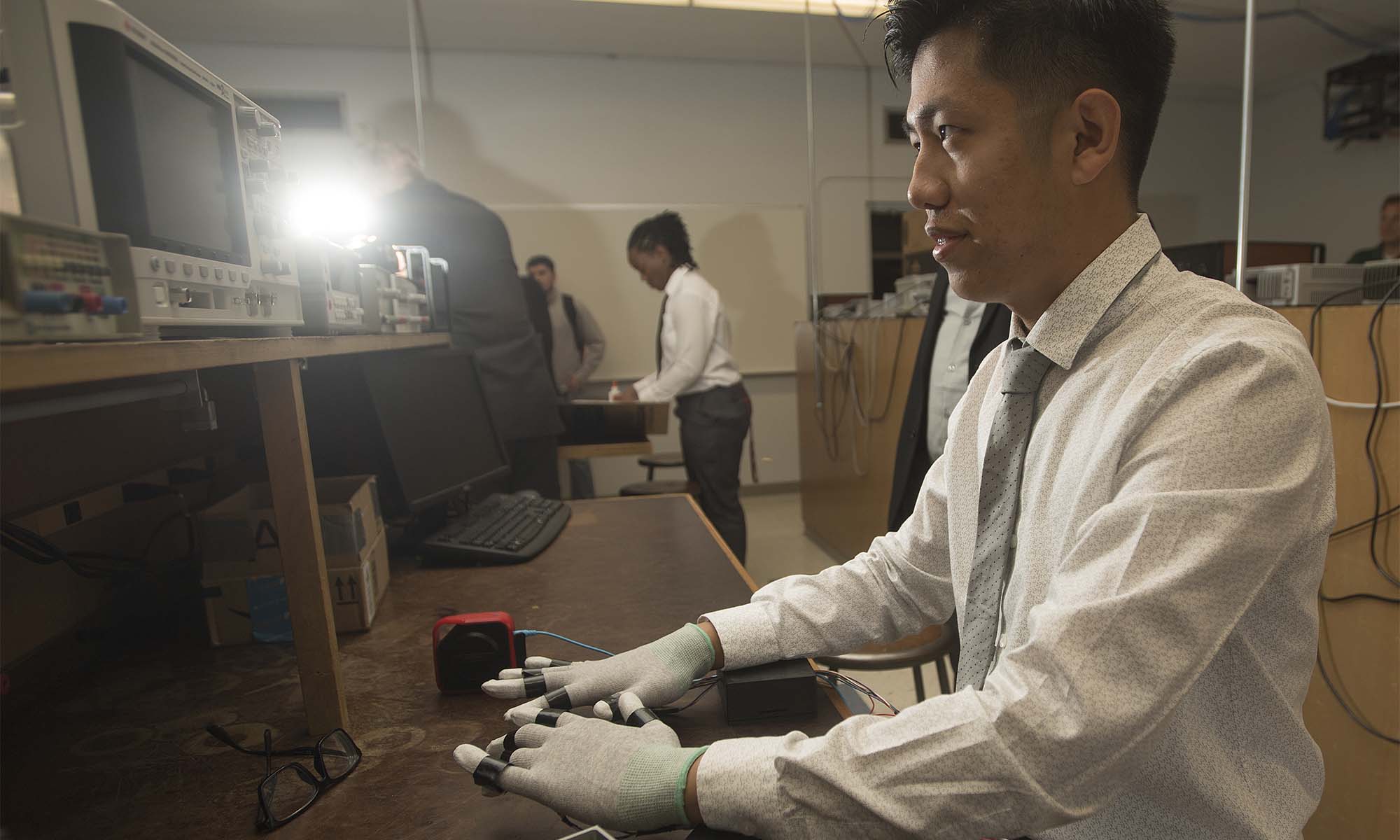 Slide1
An engineering student demonstrates his hand gesture-operated piano gloves, his team's senior project at the Project Symposium in the College of Engineering.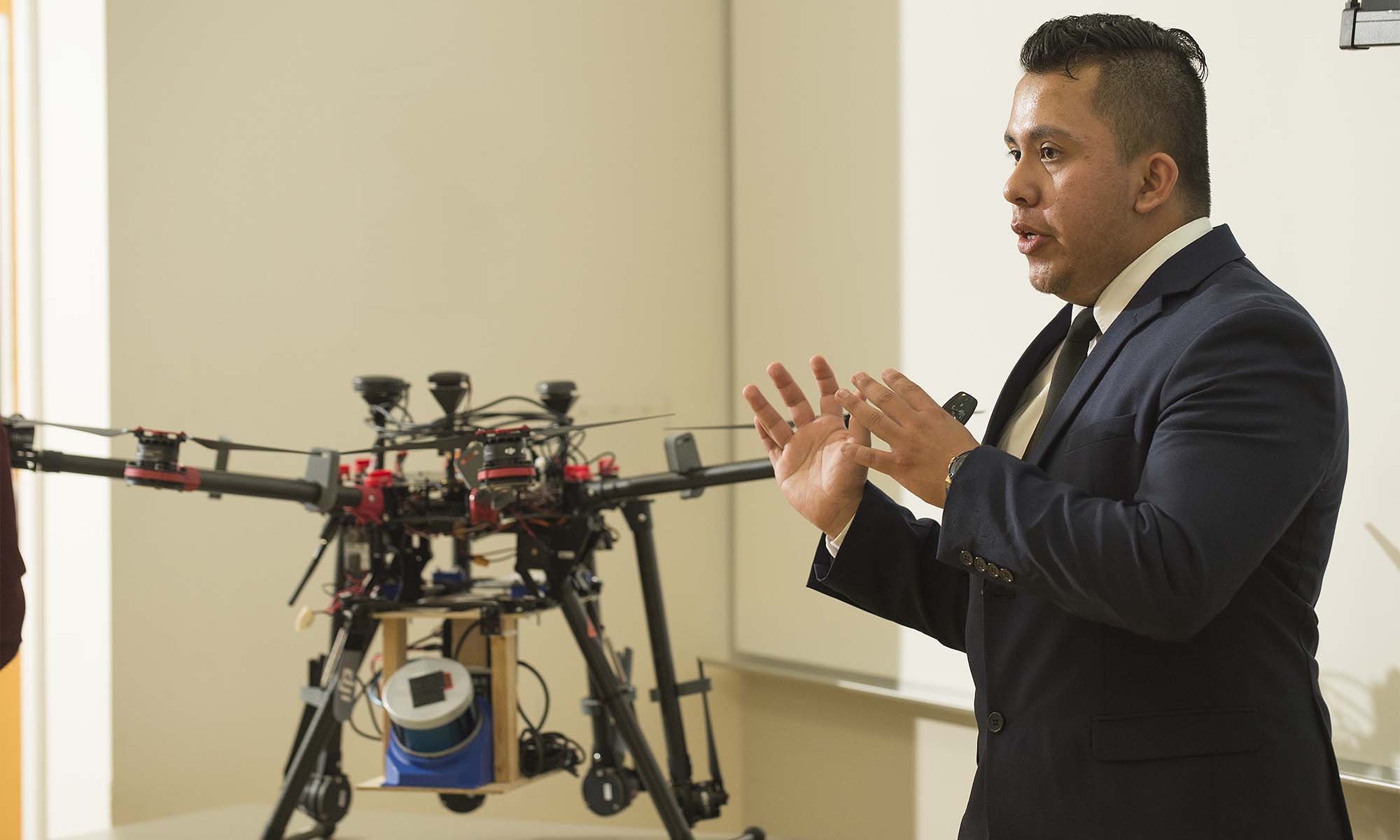 Slide2
An engineering student talks about his research into the use of LIDAR as a collision avoidance for unmanned aerial vehicles.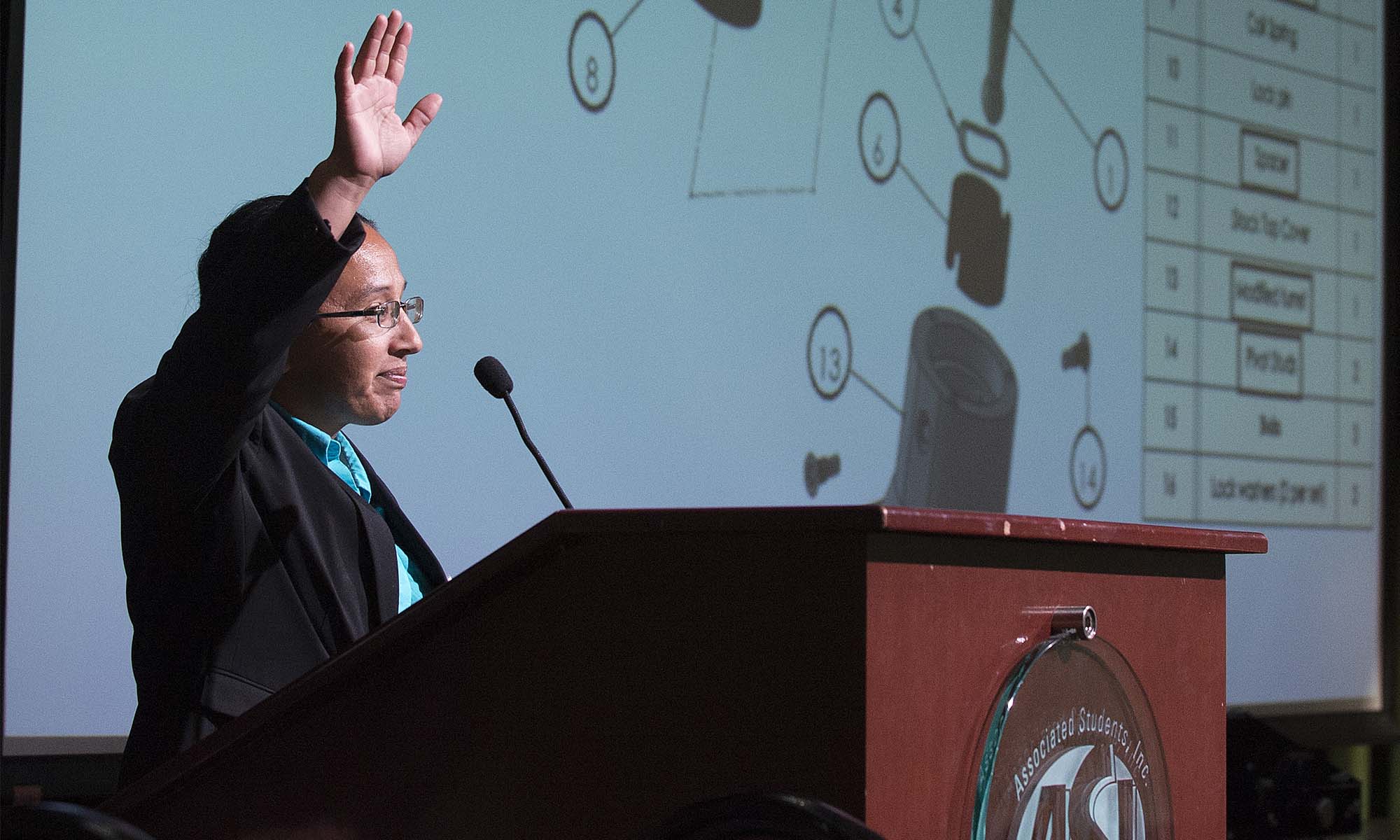 Slide3
An engineering student presents her team's work on process improvements for cam gear and shifters. Behind her is a presentation with a diagram of a car part.
Previous
Next
2021 Virtual Project Symposium & Showcase | Event Schedule is Live Below!
Friday, April 30 | Virtual on Whova
Symposium: 7:30 AM - 12:30 PM
Students will present the results of their efforts to solve engineering problems with either live or pre-recorded video.
Showcase: 1:00 PM - 4:00 PM
Selected student projects from across our departments will present via live video.
This event will be held on Whova, a virtual event platform. Get ready for the event by registering today and then creating your Whova account. Learn how below!
Engineering students across all departments will remotely present their projects for faculty, industry representatives, alumni and other students. This is a significant learning experience stressing teamwork, organization, and communication–important elements in an engineering career.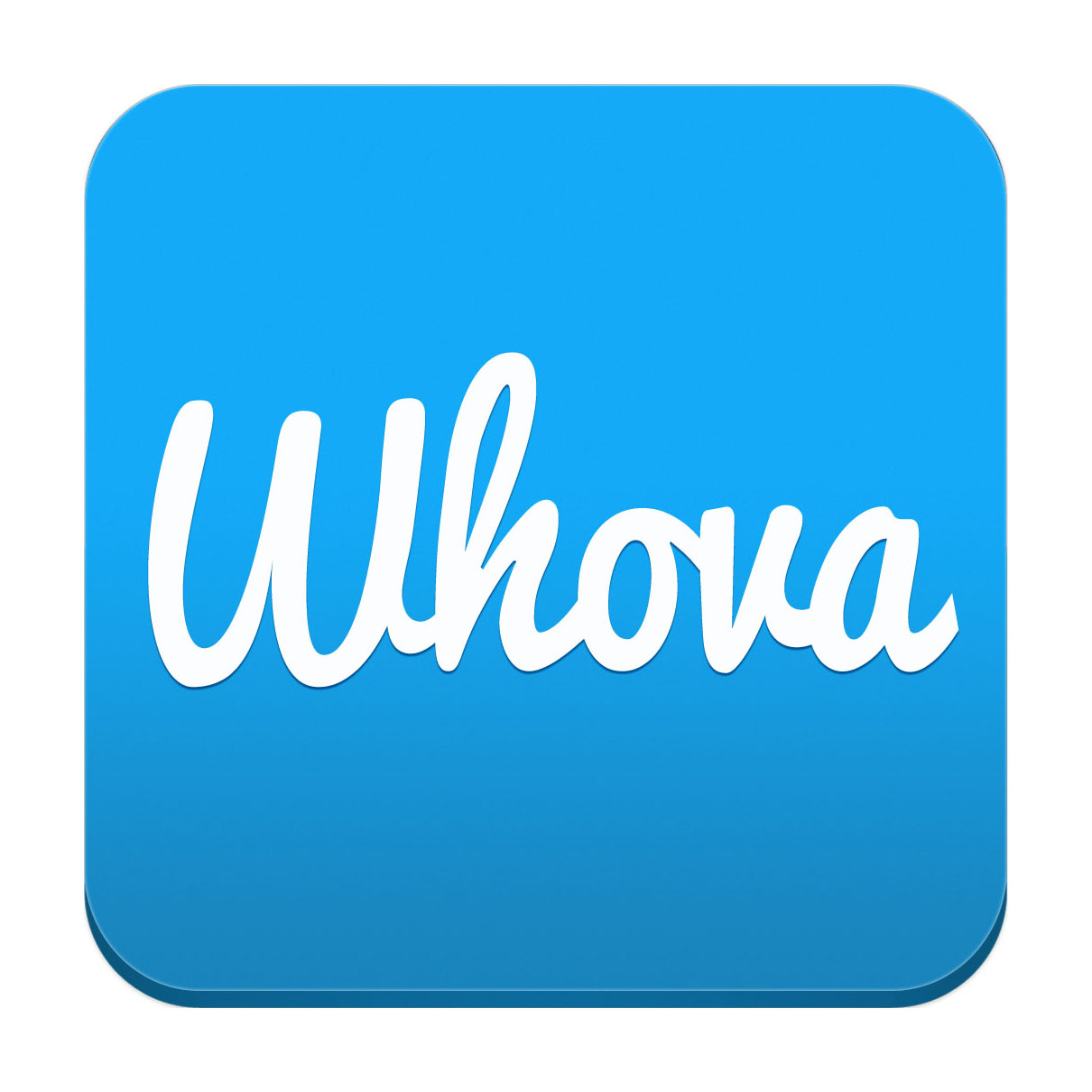 Get Ready to Attend
Whova allows easy access to all live and pre-recorded presentations on either your desktop/laptop or mobile app. Registering on Whova is required to attend or present at the event. To get ready:

1. Register here.
2. Create a Whova account by signing up on this page. Use the email you registered with when creating your account.
3. Log in with your account and you're ready for Friday, April 30!

Contact engrevents@cpp.edu for questions.
2020 Virtual Project Symposium & Showcase Presentations
Thank you all who virtually attended the 2020 Project Symposium & Showcase. To view the event's pre-recorded presentations, visit: