CPP Engineering Project Symposium & Showcase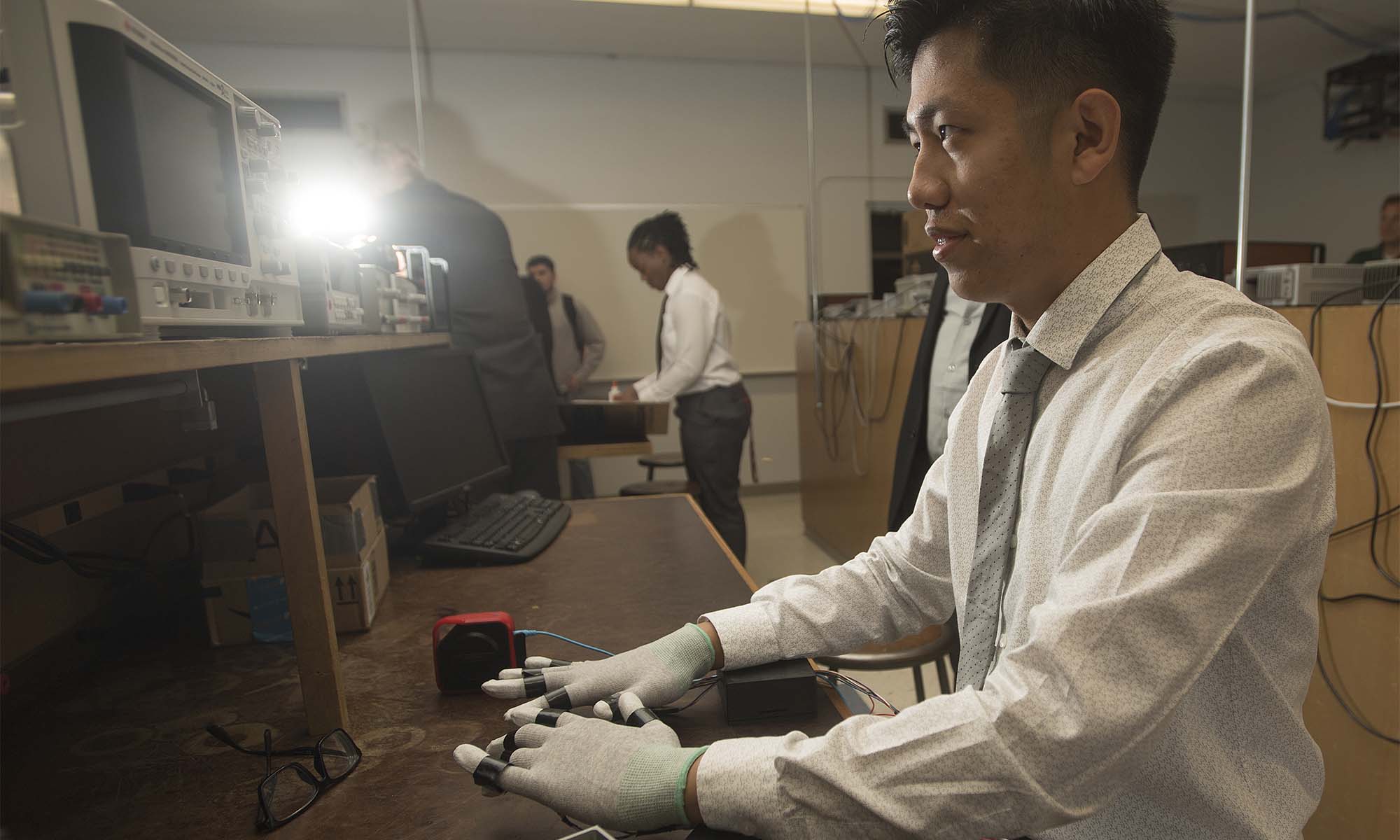 Slide1
An engineering student demonstrates his hand gesture-operated piano gloves, his team's senior project at the Project Symposium in the College of Engineering.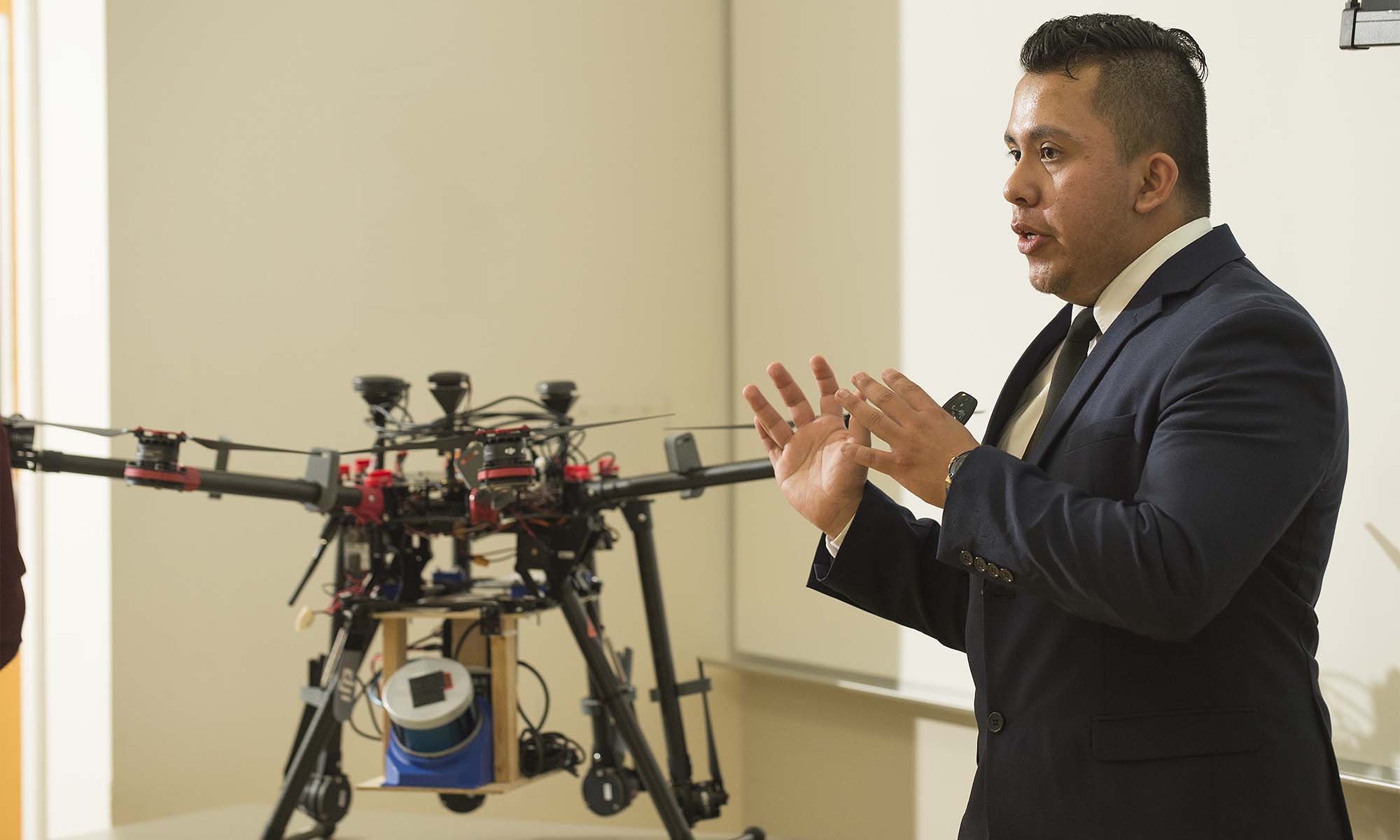 Slide2
An engineering student talks about his research into the use of LIDAR as a collision avoidance for unmanned aerial vehicles.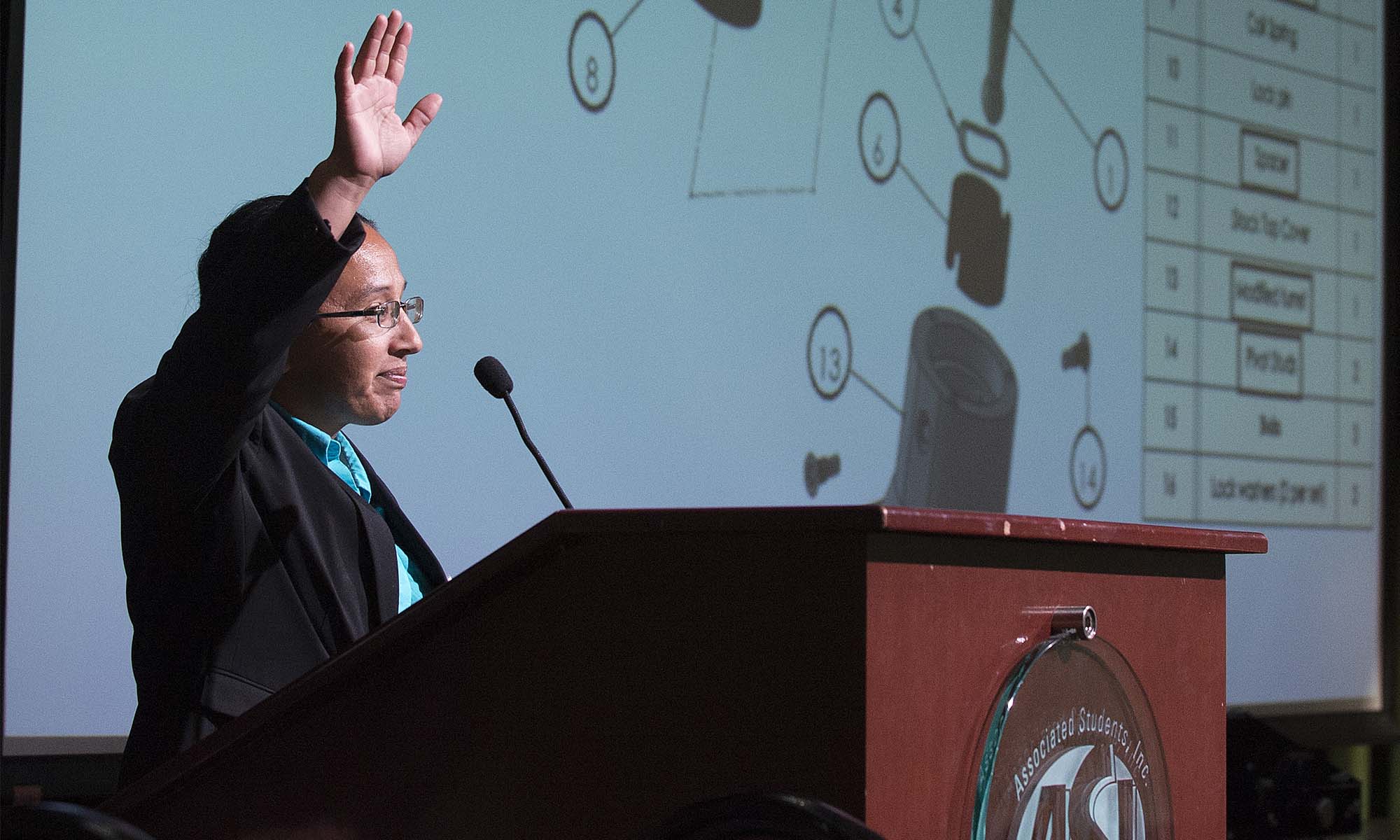 Slide3
An engineering student presents her team's work on process improvements for cam gear and shifters. Behind her is a presentation with a diagram of a car part.
Previous
Next
View Previous Project Symposium and Showcase Events
Thank you all who virtually attended the 2021 Project Symposium & Showcase. To view the event's pre-recorded presentations, visit:
Thank you all who virtually attended the 2020 Project Symposium & Showcase. To view the event's pre-recorded presentations, visit: