Branding and Communications
A Primer on Logo File Formats
Logos are available in three file formats:
PNG - Fulfills most needs: Word documents, PowerPoints, conference posters, email signatures and so on. Has a transparent background.
JPG - Same use cases as PNG. Use JPG if PNG version contrasts poorly with the background it is placed on. Has a white background
AI - For print projects, like printed programs, t-shirts and large posters. Has a transparent background.
Issues or have a logo request? Contact engineering@cpp.edu.
PowerPoint Template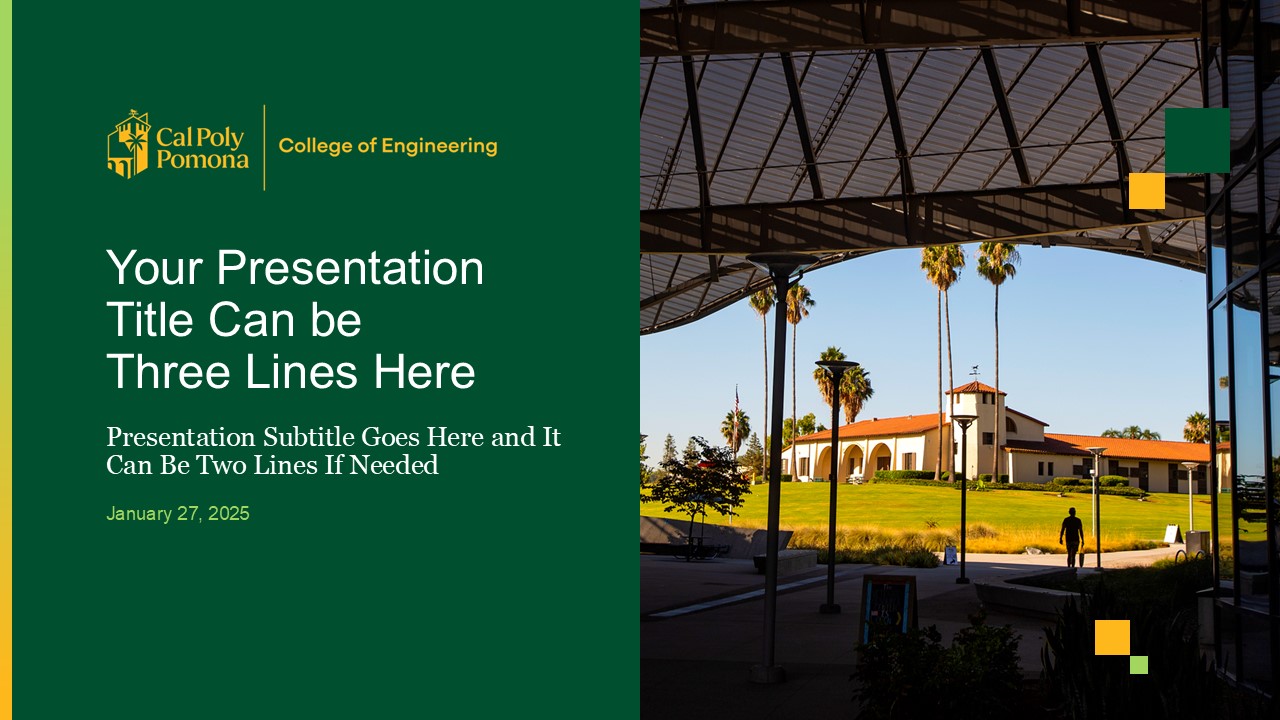 Presentation software (i.e. Microsoft PowerPoint, Google Slides) required.
Letterheads: Faculty/Staff Login Required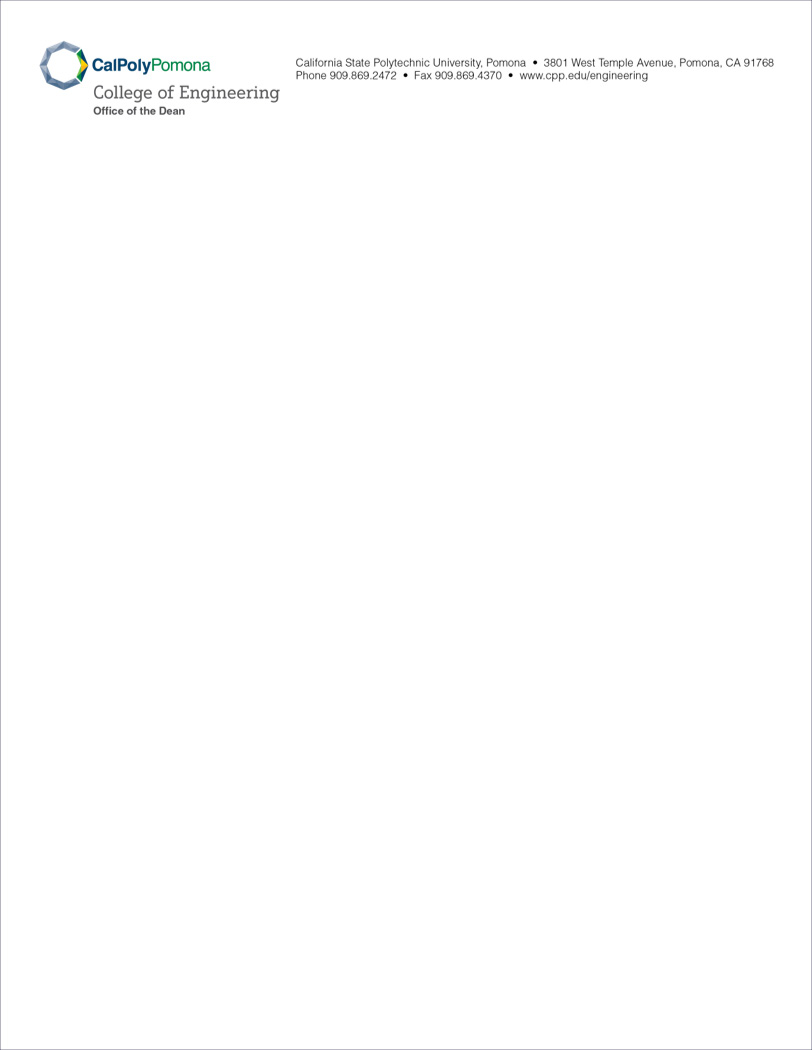 Letterheads for the college, departments and programs. Word processor (i.e. Microsoft Word, Google Docs) required.
Additional Communications
Read all issues of the college's annual magazine.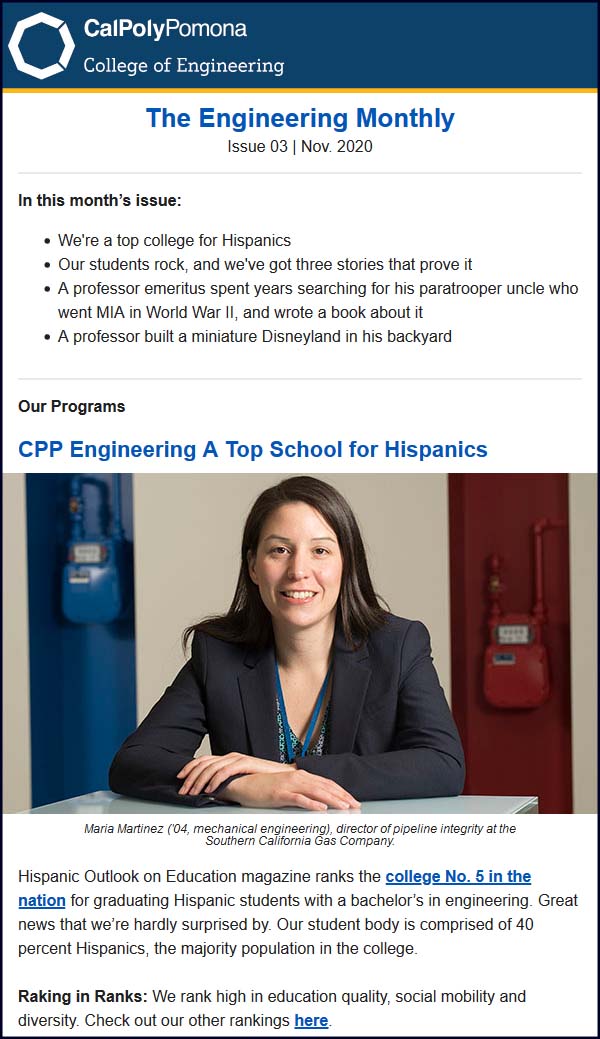 A monthly newsletter that rounds up the good news from the college's faculty, students and staff.