Dean's Leadership Board
About the Dean's Leadership Board (DLB)
The DLB is an advisory board of high-level executives that bring their expertise and knowledge in their respective engineering fields. This group of alumni and industry experts secure resources for the college and to help define its strategies and goals.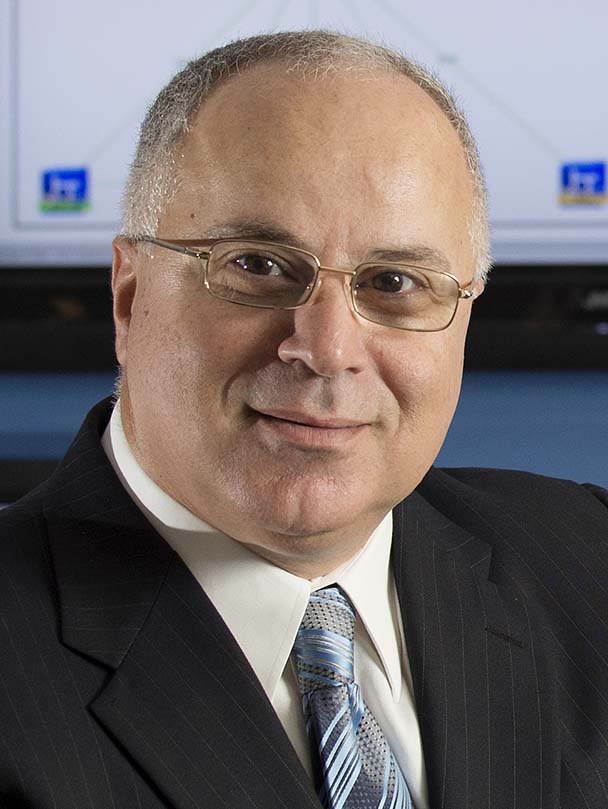 Ahmed Al-Khatib
Founder 
Agiline LLC  
Electrical Engineering, '83
College of Engineering Hall of Fame Class of 2014
Ahmed is the chairman and CEO of Agiline LLC, a software company building solutions for district attorneys and law enforcement agencies. Previously he founded SIGMAnet Inc.  Since 1989, SIGMAnet is a leading provider of technology products, solutions and services for businesses, government, education, and healthcare. He was responsible for the strategic direction of the company and lead the senior management team. In December 2015, Al-Khatib sold SIGMAnet to a private equity.
Ahmed graduated with a bachelor's in electrical engineering at Cal Poly Pomona. Shortly after graduation he went on to share his admiration for Information Technology by teaching at Mount San Antonio Community College from 1985-1990 while starting SIGMAnet.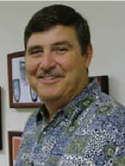 Lindon Baker 
Sr. Partner & Co-Founder
Pentad Design 
Engineering Technology, '78 
Lindon Baker is currently a Senior Partner and Co-Founder of Pentad Design Corporation, a Product Development and Engineering Consulting firm specializing in Embedded Systems.
In addition, Baker has worked as an independent Embedded Systems consultant working with numerous firms in and around Orange County. He has been central to the development of many highly successful products incorporating Embedded Systems. Many products were for the medical industry where there is extensive worldwide regulation of the products, including significant requirements for performance, safety, EMC, and development processes.
Lindon is a contributing author of one textbook (Neonatal and Pediatric Pulmonary Graphics) and is listed as an inventor on several patents.
Baker graduated from Cal Poly Pomona in 1978, and then began his career at the Scientific Instruments Division of Beckman Instruments as a Microprocessor Systems Specialist, a field we now know as Embedded Systems.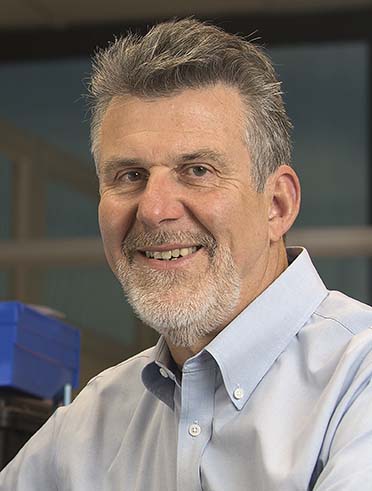 Michael Beckage
Owner and Chief Engineer
Diversified Technical Systems, Inc.
Engineering Technology, '87
College of Engineering Hall of Fame Class of 2019

Michael Beckage co-founded Diversified Technical Systems (DTS), Inc. in 1990 and continues to be the company's CTO. Today, DTS has nearly 100 employees and a 15-year history of growth and profitability.
 Previously, Beckage was an engineering specialist for Nissan Motor Corporation's U.S. headquarters. He was responsible for analyzing and reporting on potential safety or emission issues and corresponding with government representatives at the NHTSA and the Environmental Protection Agency.
 Beckage graduated with a bachelor's in engineering technology at Cal Poly Pomona.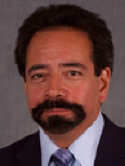 Stephen Bedolla

Sr. VP & Project Director
Fluor Corporation
Engineering Technology, '90

Stephen Bedolla serves as a senior vice president, project director within Fluor's Energy & Chemicals Group, having just successfully completed the $2.2 billion Marathon Petroleum Company Detroit Heavy Oil Upgrade Project, located at their Detroit, Michigan refinery. In this role, he was the project director responsible for the engineering, procurement and construction.
Previous experience includes several scheduled driven explosion-related fire damaged projects; PEMEX's cryogenic gas processing plant located in the remote area of Cactus, Chiapas, Mexico, and Esso's gas processing facility, that included rebuilding three gas processing units and a crude unit, located in Longford, Victoria, Australia. On the Esso project, Bedolla was the consortium project director comprised of Fluor, Brown & Root AOC and Worley ABB.
Bedolla received his Bachelor's Degree in engineering technology from Cal Poly Pomona in 1990.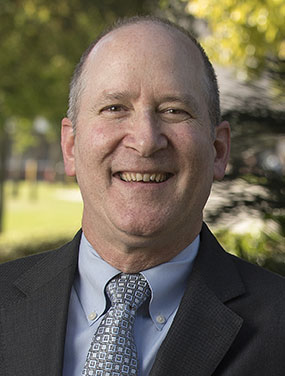 Jeff Berk
Regional Business Development Lead, US
Western Region, GHD
Civil Engineering, '88
College of Engineering Hall of Fame Class of 2017

Jeff Berk is the regional business development lead of GHD's US Western Region. He has over 27 years of experience in engineering design, construction, and research. In addition, Jeff is a frequent contributor to many professional organizations and is a Board Member of the California Association of Sanitation Agencies.
Jeff earned his bachelor's degree in civil engineering from Cal Poly Pomona in 1988 and his master's degree in civil engineering from Loyola Marymount University in 1993.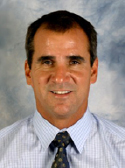 Martin J. Colombatto
Independent Consultant
Engineering Technology, '82
Distinguished Alumni 2013
College of Engineering Hall of Fame Class of 2014
Martin Colombatto serves as an independent consultant and is on the board of directors for fabless semiconductor companies ClariPhy Communications in Irvine and Luxtera Corporation in Carlsbad. With 25 years of experience in the semiconductor and electronics industry, he has held management positions with some of the nation's top organizations. Previously, Colombatto was a semiconductor industry executive and former chairman and CEO of Staccato Communications, a leading supplier of Ultra Wideband  (UWB) silicon and software solutions. While at Staccato Communications, Colombatto provided his expertise in engineering, strategic marketing, product development, and sales.
In 1982, Colombatto earned his Bachelor of Science degree in engineering technology from Cal Poly Pomona.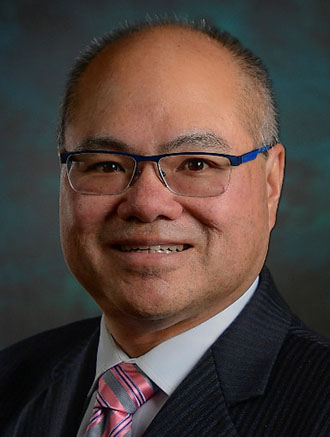 Norm Eng
Vice President, Palmdale Aircraft
Integration Center of Excellence and Oklahoma City of Engineering
Northrop Grumman Aerospace Systems


In Norm Eng's current role, he is responsible for executing Aerospace Systems' engineering strategy to more effectively operationalize its business and better support its divisions and programs.
Eng began his career at Northrop Grumman in 1986 as a flight controls and mechanical systems engineer. Prior to his current role, he served as director of vehicle engineering and products directorate.
Eng has also led several non-contractural technical activity development projects. He was awarded a patent for the Advanced Hawkeye ADS Rotary Coupler mount and was the recipient of the company's President's Award.
Eng earned a bachelor's degree in mechanical engineering from Rensselaer Polytechnic Institute, a master's degree in business administration from Long Island University, and a master's degree in systems engineering from Stevens Institute of Technology.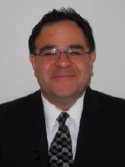 Nato Flores
Independent Consultant 
Flores Consulting Services
Mechanical Engineering, '79
College of Engineering Hall of Fame Class of 2014
Nato Flores is currently an independent consultant, assisting owners and institutions to develop building projects from inception, through final construction in order to meet their growth needs.
Before this, Flores founded Tower General Contractors in 1986 and served as its president and CEO for 27 years. The company specialized in projects in education, healthcare/biomedical, entertainment, retail, industrial, and government and defense industries.
Flores earned his bachelor's degree in mechanical engineering from Cal Poly Pomona.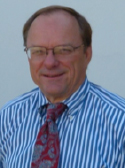 James Fruth
Founder & CEO
Fruth Custom Plastics, Inc. 


In 1991, James Fruth began operations of its first extruder, allowing the company the opportunity to extrude their own film.  Over 20 years later, Fruth Custom Plastics is now home to over 10 extruders, multiple class 100 clean rooms, and a plethora of hand and automatic machinery, all run and operated by a "family" of dedicated and hardworking employees.
Jim's entrepreneurial spirit and engineering expertise is the backbone of the company, which allows Fruth Custom Plastics a wide array of capabilities to service a multitude of industries and packaging needs.
Fruth has a bachelor's degree in industrial engineering from the University of Toledo and a master's in business administration from Pepperdine University.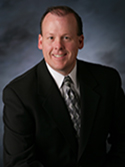 Lawrence M. Gates
President
DRC Engineering, Inc.
Civil Engineering, '87
Distinguished Alumni 2006
College of Engineering Hall of Fame Class of 2014

Lawrence Gates is the President of DRC Engineering which he founded with another Cal Poly Pomona alumni, Warren Williams Jr., in 1997.
DRC Engineering has 35 employees and concentrates on providing civil engineering design services for the land development community with a majority of the work being large-scale shopping centers. Gates has had a long affiliation with Cal Poly Pomona since graduating and was the College of Engineering Distinguished Alumni in 2006 and has been on the National Development Council for the last few years.
Gates graduated from Cal Poly Pomona in 1987 with a bachelor's degree in civil engineering and completed his master's degree in business administration from Pepperdine University in 1994.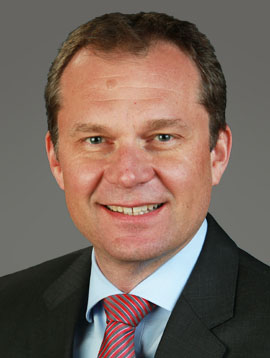 Paul J. Grigaux
Vice President
Asset Management, Strategy & Engineering
Transmission and Distribution
Southern California Edison
Paul Grigaux is vice president of Asset Management, Strategy & Engineering in the Transmission and Distribution (T&D) organization at Southern California Edison (SCE). He is responsible for overseeing asset management, engineering, and system planning to drive the strategy and execution of company priorities throughout the T&D organization.
Prior to assuming his current position, Grigaux served as vice president of Transmission, Substations & Operations at SCE for nearly five years. In that role, he was responsible for all grid operations, substation construction and maintenance, and transmission activities including system performance, reliability, compliance, and emergency response and restoration.
Grigaux earned his bachelor's degree in mechanical engineering from The Cooper Union for the Advancement of Science and Art in New York City, and an MBA in finance and international business from New York University.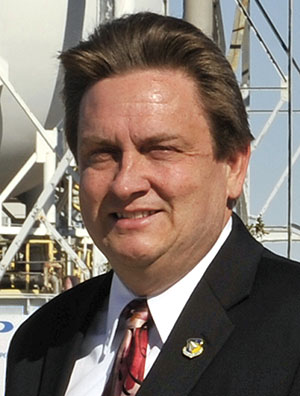 Mike Huggins
Chief Engineer, Aerospace Systems Directorate
Air Force Research Laboratory
Aerospace Engineering, '85
Distinguished Alumni 2007
College of Engineering Hall of Fame Class of 2015

Mike Huggins is a chief engineer for the Air Force Research Laboratory.
After graduation, he started as a propulsion engineer working on the initial production and flight testing of the Air Force's B-1 bomber. Later, he moved into engineering management and eventually organizational leadership, serving companies like Rockwell International, the Air Force Phillips Laboratory, the Air Force Astronautics Laboratory and the Air Force Research Laboratory.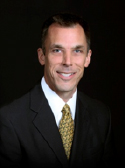 Brian Jaramillo, ChairmanPres., CEO & Majority Owner
Tilden-Coil Constructors
Construction Engineering Technology, '87
College of Engineering Hall of Fame Class of 2014


Brian Jaramillo is President of Tilden-Coil Constructors. In his first 12 years with Tilden-Coil Constructors, Inc., he managed hundreds of millions of dollars in construction projects and was a leader in production growth and service. For the past fourteen years, he has overseen and guided all company operations.
Mr. Jaramillo received his B.S. in construction engineering from Cal Poly Pomona.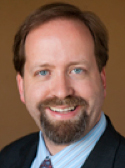 Kevin Klowden
Dir., California Center, 
Managing Economist
Milken Institute
Kevin Klowden is director of the Milken Institute California Center and a managing economist. His focus is on the distribution of resources, business, and labor in a region, the effects of public policy on these factors and the impact on job creation, technology-based development and access to capital, particularly in California. Klowden is the lead author of "Film Flight: Lost Production and Its Economic Impact in California" and the follow-up "Fighting Production Flight," as well as the latest "State Technology and Science Index." He has written about the effects of transportation and freight infrastructure on job growth; the role of technology-based development on regional economies; and the effect of long-term obligations and international factors on municipal finances in California. Klowden is a frequent speaker on state fiscal issues and has served on multiple advisory boards on business growth, economic development and infrastructure.
He holds graduate degrees from the University of Chicago and London School of Economics.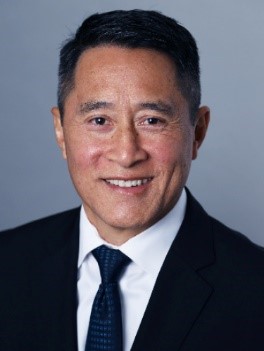 Paul Kristedja
Founding Partner & VP of Construction
KPRS Construction Services, Inc. 
Construction Engineering Technology, '85



Paul Kristedja founded KPRS Construction Services, Inc. in 1997 when he decided to start a construction company that would focus on unparalleled client service. 
With over 35 years of extensive experience in a diverse variety of product types including office, industrial, manufacturing, self- storage, hospitality, colleges and universities, public works, medical and laboratories, multi-family residential, entertainment and tenant improvement work. Kristedja and his team have become known as one of the leading construction experts in the construction industry. 
Kristedja provides extensive constructability reviews and prepares project schedules and budgets on the more complex KPRS projects and helps to establish quality controls to safeguard the integrity of each project.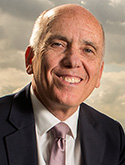 Jacob Lipa
Founder: Psomas
Founder & CEO: Micropolitan
Civil Engineering, '77
College of Engineering Hall of Fame Class of 2015
Jacob Lipa is the founder and CEO of Micropolitan, a subsidiary company of consulting and engineering firm Psomas. He is responsible for the company's direction, ensuring that its culture, client service, public service and commitment to sustainability align with Psomas' strong tradition of excellence in these areas.
Previously, Lipa was president of Psomas and tripled the size of the company during his 13-year tenure. Psomas is rated nationally as one of the top engineering companies and has been involved with notable facilities, infrastructure and development projects in Los Angeles such as Playa Vista, LA River, LAUSD, LACCD and LA Metro.
In 2009 Jacob Lipa, in partnership with FMG, founded PsomasFMG to provide solar solutions to commercial clients such as municipalities, school, hospitals and any other tax exempt clients. Within less than 3 years, PsomasFMG has become one of the largest distributed generation companies in Southern California.
Lipa graduated with a bachelor's degree in civil engineering from Cal Poly Pomona and earned his master's degree in civil engineering from CSU Northridge.

Maria Mehranian 
Managing Partner and CFO
Cordoba Corporation


Maria Mehranian is the Managing Partner and Chief Financial Officer for Cordoba Corporation, a Los Angeles based civil engineering and construction management firm specializing in water, energy, transportation, and education facility infrastructure. The firm's success has been demonstrated through its work on projects as complex as the California High Speed Rail, move of Shuttle Endeavor from LAX to the California Science Center, and restoring wetlands in the Delta. She also currently serves as chair of the Los Angeles Regional Water Quality Board and has been a member of the board since her appointment in 2008.
Ms. Mehranian received her Bachelor of Science Degree in Economics from the American College in Tehran in 1980 and graduated from the University of California, Los Angeles in 1986 with a Master Degree in Urban Planning.  In 2008, Ms. Mehranian was awarded the prestigious Ellis Island Medal of Honor for her vast accomplishments to her community as an Armenian immigrant.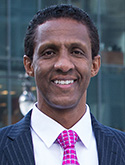 Mel Melaku Negussie, Esq.
Chief Operating Officer & General Council
Ethio-American Doctors Group, Inc.
Chemical Engineering, '87
College of Engineering Hall of Fame Class of 2015
Mel is COO and general counsel of Ethio-American Doctors Group, Inc. He is responsible for all business and legal matters related to the mission of the company to establish a state-of-the-art, for-profit hospital in Ethiopia. In addition, he is the founder and CEO of NT Group LLC, which focuses on providing IT solutions and staffing for the federal and local government and legal recruiting and placement division. 
Previously, he served as vice president/general counsel of Africa.com, Inc. Negussie was also a founder and board member of Nimbus, Inc. Prior to joining the business world, Melaku practiced at private law firms for eight years, including at Dewey Ballantine and Graham & James. Before law school, he worked as a chemical engineer for Dow Chemical Company.
Mel obtained his Juris Doctorate from the USC, and a bachelor's degree in chemical engineering from Cal Poly Pomona.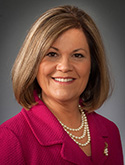 Rebecca Ritt Rhoads
CIO and President, Global Business Services
Raytheon Company
Electrical & Electronics, '80
MS Electrical & Electronics, '86
Distinguished Alumni 2008
College of Engineering Hall of Fame Class of 2014
Rebecca Rhoads is the president of Global Business Services (GBS) and also CIO for Raytheon Company, a technology and innovation leader specializing in defense, security and civil markets throughout the world, with 2014 sales of $23 billion and 61,000 employees worldwide. As GBS president, Rhoads is responsible for establishing common business operations, including sectors of Raytheon's supply chain management, finance, information technology (IT), human resources and advanced media functions. As CIO of Raytheon, she has global responsibility for all IT strategy, architecture, systems, functions, security, investments, and processes.
Rhoads has more than 35 years of defense industry experience in both engineering and IT leadership and holds a bachelor's and master's degree in electrical engineering from Cal Poly Pomona. She is a CIO Hall of Fame 2007 inductee was awarded the Fisher-Hopper Prize for Lifetime Achievement in CIO Leadership by the UC Berkeley Haas School of Business.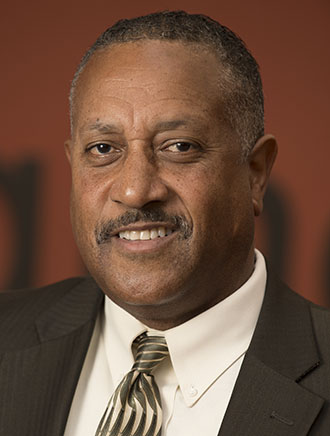 Clark Rucker 
Director, Phantom Works Quality
The Boeing Company
Engineering Technology, '83
Distinguished Alumni 2017
College of Engineering Hall of Fame Class of 2019
 
Clark Rucker is the senior manager of the Phantom Works Quality organization within Boeing Defense, Space, and Security (BDS). In this role, Rucker leads the overall strategy, program integration, management and personnel development of the Phantom Works Quality organization across the Boeing Company. Prior to his current position, Rucker served as the customer liaison & senior manager of Quality Systems Integrity for the Huntington Beach site. Rucker also led the team that managed Quality Management System.
Prior to his Boeing experiences, Rucker was a senior reliability engineer at Northrop Grumman. He also spent five years at the General Dynamics Advanced Weapons System facililty as a fault analysis/test engineer.
Rucker graduated from Cal Poly Pomona with a bachelor's in engineering technology in 1983 and also earned a master's in executive business administration from the Claremont College's - Peter F. Drucker School of Executive Management.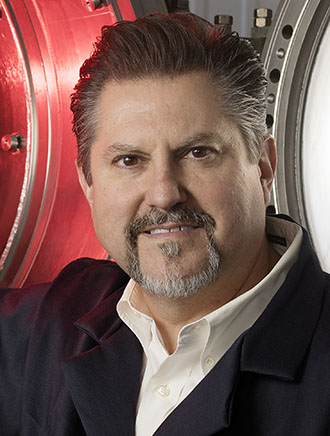 Eric Schmidt 
President
Exquadrum, Inc.
Aerospace Engineering '92
College of Engineering Hall of Fame Class of 2019

Eric Schmidt is the president and co-founder of Equadrum, Inc., an aerospace company. As president, his responsibilities span the spectrum of engineering and business functions, including managing general business, overseeing the manufacturing and fabrication areas, supervising testing and evaluation, and mentoring engineers through their careers at the company. 

Prior to this, Schmidt was the founder and chief technology officer for agent AI, and artificial intelligence company. He was responsible for the system level integration of the software, hardware and commincations, enabling the business model function. 

Eric also led technology development efforts of high performance, cryogenic liquid rocket engines during his formative years at Air Force Research Laboratory's Propulsion Directorate. 

Schmidt holds a bachelor's in aerospace engineering from Cal Poly Pomona.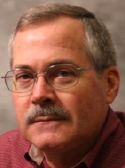 Michael P. Smith
Dir. of Engineering
CBS Inc. - KCBS Radio - Retired
Engineering Technology, '85
Michael P. Smith has held various technical and engineering positions with CBS Radio and CBS Television and was the director of engineering for CBS Radio West Coast from 1990 to 1996
Smith recently retired as the director of engineering for CBS Radio San Francisco.
Smith graduated from Cal Poly Pomona in 1984 with a B.S. in engineering technology.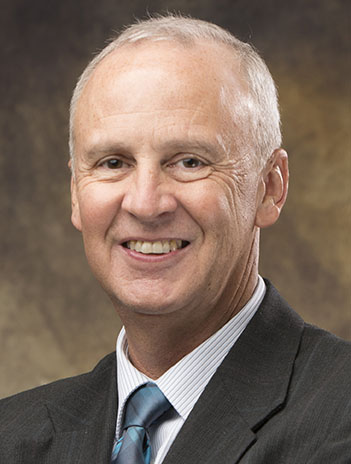 Dr. John Valasek
Professor & Director
Vehicle Systems & Control Laboratory
Aerospace Engineering Department
Texas A&M University
Aerospace Engineering '86
College of Engineering Hall of Fame Class of 2019
Dr. John Valasek got his first engineering job in Northrop Corporation's Aircraft Division. 
Dr. Valasek's career path took him from a flight controller engineer in Northrop's Flight Controls Research Group to a researcher in the aerospace engineering department at the University of Kansas, while he earned his doctorate degree. In 1997, he joined Texas A&M University, where he serves today as a professor in the aerospace engineering department and is director of the university's Vehicle Systems & Controls Laboratory.
In 2017, John was elected a fellow of the American Institute of Aeronautics and Astronautics (AIAA) for his pioneering contributions and leadership in flight mechanics and control leading to new capabilities in autonomous air refueling, morphing flight and flight safety. He also influenced aerospace on a national level by providing expert input to federal lawmakers of the U.S. Senate and House of Representatives.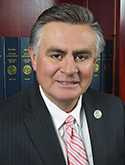 Enrique C. Zaldivar
Director & General Manager
LA Sanitation and Environment
City of Los Angeles
Civil Engineering '85
Distinguished Alumni 2014
College of Engineering Hall of Fame Class of 2019

Enrique Zaldivar director and general manager of the LA Sanitation (LASAN). Zaldivar oversees the City of Los Angeles Clean Water, Solid Resources and Watershed Protection programs, which combined have a revenue value of over $1.1 billion, with a staff of nearly 3000 employees. LASAN is also the lead environmental agency for the City.
Zaldivar's efforts, Los Angeles has achieved one of the highest recycling rates among large cities in the world; over 76%, to the implementation of the Low Impact Development (LID) Ordinance for stormwater capture and infiltration.
Zaldivar serves on the board of several organizations such as the US Water Alliance, the Santa Monica Bay Restoration Commission and others. He received his bachelor's degree in civil engineering from Cal Poly Pomona.