ENV Virtual Brochure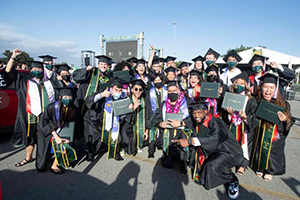 National Rankings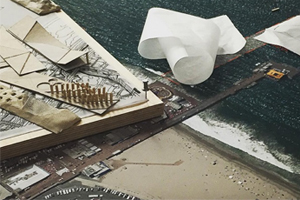 Minor Degree Programs
Explore the College of Environmental Design
The  College of Environmental Design (ENV) at Cal Poly Pomona offers undergraduate and graduate degrees in architecture, landscape architecture, and urban and regional planning; undergraduate degrees in art history and visual communication design; and a minor and graduate degree in Regenerative Studies. It also manages operations of two permanent University Art Galleries, the W. Keith & Janet Kellogg University Art Gallery and the Don B. Huntley Gallery.
ENV connects people, places and the environments in which we live, work and play. A leader in design excellence, our programs use the rich creative economy and cultural capital of Southern California – and its geographical advantage as a global gateway for trade and ideas – to prepare students for successful careers. We educate and train future designers to shape the future of built and natural environments with resiliency and justice.  
Want to connect directly with the College of Environmental Design? Email your inquries and requests to Associate Dean Alyssa Lang at aclang@cpp.edu. 
Fall 2022  
The Fall 2022 application period runs from Oct. 1 - Nov. 30​, 2021. Cal Poly Pomona will be accepting applications for ALL undergraduate majors for the Fall 2021 term. All required courses must be completed by the end of Spring 2022, prior to enrollment in the Fall term. 
Prospective students can file their applications online via Cal State Apply. 
Incoming Freshmen
Cal Poly Pomona has implemented a new multifactor admissions (MFA) evaluation process to evaluate first-time freshmen applicants. The new MFA process excludes ACT/SAT scores and instead relies on both academic and non-academic student variables when evaluating an applicant. See the admissions checklist for first-time freshmen for details
Transfer Students
Transferring from a community college? See Cal Poly Pomona's transfer student admission requirements. Selection to all Cal Poly Pomona is competitive, with more qualified applicants than the university can admit. Transfer applicants will be considered for admissions to an alternate major if space is available. Applicants within the same academic colleges are prioritized.