Faculty & Staff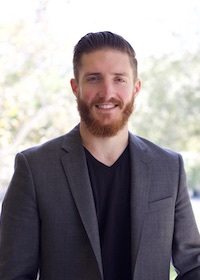 Dr. Brady Collins
MPA Director and Assistant Professor of Political Science
Office Phone

: 909-869-3573


Email

: bjcollins@cpp.edu


Office Location

: 94-374


Office Hours

: Tu/Thu: 12:00-2:00pm
Full CV
Academic Area
Public Policy, Urban Politics
Areas of Expertise
Community development, social capital, neighborhood politics, urban governance, civic engagement, qualitative methods
Research Statement
Brady Collins received his Ph.D in Urban Planning at the University of California, Los Angeles, and an MA in Political Science at the University of Illinois, Urbana-Champaign. Having spent several years as a policy advocate in the housing and labor movement in Los Angeles, much of his teaching and research is focused on Los Angeles, though he has also studied neighborhoods in Barcelona, Tokyo, and Shanghai. His areas of expertise are in community and economic development, civic engagement, ethnic enclaves, urban governance, and social capital. More generally, Brady's research lies at the intersection of the spatial, sociocultural, and political aspects of urbanism, and seeks to forge new relationships between the built environment and local politics. He teaches courses on public administration, public policy, qualitative methods, and urban governance in Los Angeles.
Academic Degrees
PhD, University of California, Los Angeles, 2016

MA, University of Illinois, Urbana-Champaign, 2011

BA, University of Illinois, Urbana-Champaign, 2009
Courses Taught
FALL 2020
Focus on structures, functions, principles, and processes of administration in American public sector. Attention to the core functions of public administration, and basic skills required in managing and leading public organizations.
Examines urban development and politics; addresses basic concepts of institutions, procedures and politics; discusses policy issues of urban sprawl, transportation, and public schools; and debates on reforms of urban governance. The changing approaches to governance, administration and policies are explored.
Publications 
Collins, B. & Del Rey, D.K. 2020. "Participatory Urban Governance Under the Microscope: A qualitiative study of high-functioning neighborhood councils in Los Angeles." Journal of Urban Affairs. 
Collins, B. 2020. "Cultural Hybridiities in the Multiethnic Enclave: Generational Perspectives on Neighborhood Identity in Wilshire Center, Los Angeles," in Derr, V. & Corona, Y. (eds.) Latin American Transnational Children and Youth. Experiences of Nature, Place, Culture, and Care Across the Americas. Routledge Press.  
Collins, B. & Nyenhuis, R. 2020. "The Effectiveness of Concepts Maps for Students' Learning and Retention."
Journal of Political Science Education.
 (
Link
) 
Collins, B. 2019 "The View From the Salad Bowl: Community Place Attachment in Multiethnic Los Angeles."
Cities
, 94: 256-274. (
Link
) 
Collins, B. 2018. "Putting Culture On The Map: Media Discourse and the Urban Growth Machine in Koreatown, Los Angeles."
Urban Affairs Review.
(
Link
) 
Collins, B. 2018. "Whose Culture? Whose Neighborhood? Fostering and Resisting Neighborhood Change in the Multiethnic Enclave."
Journal of Planning Education and Research
. (
Link
) 
Collins, B., and A. Loukaitou-Sideris. 2016. "Skid Row, Gallery Row, and the Space in-Between: Neighborhood Revitalization in Two Los Angeles Neighborhoods."
Town Planning Review
, 87(4): 401-427. (
Link
)