Internship Program
The Department of Political Science at Cal Poly Pomona supports the polytechnic philosophy of "learn by doing", encouraging its majors to undertake an internship as part of their academic program. There are several internships available to students in the California Government every year on a competitive basis and several well-established internship programs in Washington, D.C. There are also many internships that "pop up" unexpectedly. We maintain an internship database on this page that lists the various opportunities in the area, but students are encouraged to find internships on their own. In person or remote internships can earn course credit.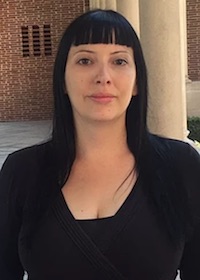 Interested in doing an internship?

Each semester, the Department of Political Science offers students up to 6 units of course credit through their internship work in PLS 4421: Political Science Internship. This is a classroom experience that supports students when they obtain an off-campus internship. In any semester, students are required to complete 100 hours in order to receive credit. This course counts as an upper-division elective in either the political science major or political science minor. 
If you are interested in an internship as a component of your coursework, please contact the internship coordinator, Dr. Elli Menounou:

emenounou@cpp.edu
909-869-3776
Internship Partnerships