Faculty & Staff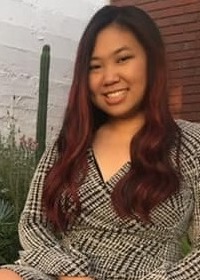 Academic Area
Comparative Politics, International Relations
Areas of Expertise
nationalism; separatist rebellion; colonial history; Southeast Asia
Research Statement
Mary Anne S. Mendoza's research focuses on how the content and process of education shapes the development of national identity in colonial subjects. In particular, she studies the post-colonial legacy of educational policies and separatist rebellion in the Philippines and Burma (Myanmar). This involves the use of archival work in comparing the onset of rebellion between ethnic groups. Her broader research agenda bridges Comparative Politics and International Relations to better understand patterns of political violence, nationalism, and colonial legacies in Southeast Asia. Her ongoing projects concern government responses to rebels and pedagogical topics concerning course design and alignment in student assessments. Her future projects incorporate both of these themes by focusing on the development of national ideologies in post-colonial states and refugee camps.
Academic Degrees
PhD in Political Science, University of California, Irvine

MA in Political Science, University of California, Irvine

BA in Political Science & International Studies, University of La Verne
Current Courses
SUMMER 2022
An introduction to international relations, with emphasis on politics among states within the international system. Introduces IR theory, the sources of foreign policy, international war, international organizations and law, and international political economy.
Publications
Mendoza, M.A. (2021). "When institutions reinforce regional divides: Comparing Christian and Muslim colonial education policies in the Philippines." Asian Politics & Policy 13, no. 1: 90-104.
Mendoza, M.A. (2021). "Book Review - ELECTORAL DYNAMICS IN THE PHILIPPINES: Money Politics, Patronage, and Clientelism at the Grassroots." Pacific Affairs 94, no. 1: 194-196.
Mendoza, M.A (2016). The Far-Right Challenge to the EU: Recapturing the EU Narrative (with Frank, et al.) European Review of Transatlantic Affairs no.2 (Fall): 66-99.
Mendoza, M.A. (2015). Reform of the European Citizen Initiative, Part II (with Damiano Canapa, Darina Gancheva, and Jacob Whitfield). Review of European Transatlantic Affairs no.1 (Spring): 148-153. 
Mendoza, M.A. (2015). A Case for the European Citizens' Initiative Amidst the Perceived Democratic Deficit of the EU. Review of European and Transatlantic Affairs no.2 (Fall): 118-137.