Faculty & Staff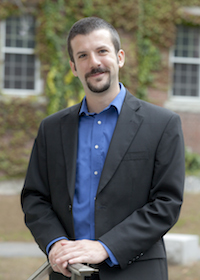 Dr. Marc Scarcelli
Associate Professor of Political Science
Office Phone

: 909-869-4364


Email

: scarcelli@cpp.edu


Office Location

: 94-310


Office Hours

: Tu/Thu: 10:00am-12:00pm
Full CV (not updated)
Academic Area
International Relations, Comparative Politics
Areas of Expertise
Civil war, ethnic conflict, terrorism, guerrilla warfare, Haiti, extreme poverty
Research Statement
Dr. Scarcelli joined the department in the fall of 2014, having previously served in faculty positions at Ohio University and Bowdoin College. He teaches courses on international relations and comparative politics, offering a broad range of security topics, from war and terrorism to ethnic conflict and other non-state security threats. His research focuses on ethnic conflict and modern civil wars. He also maintains a strong personal interest in matters of extreme poverty, stemming from his background on involvement with humanitarian development work in Haiti.
Academic Degrees
PhD, University of California, Davis, 2009

BA, Purdue University, 1999
Courses Taught
FALL 2020
Examines ethnic conflict and the role of ethnicity within modern states through major theoretical perspectives. The role of ethnicity in civil wars receives particular focus, along with policies for maintaining peace in ethnically divided societies. 3 hours lectures/discussion.
An in-depth study of international war, including conventional and guerrilla war. Topics include theories of war, modern weaponry, war as a function of foreign policy, the changing nature of war, guerrilla warfare, and counterinsurgency strategy.
Selection and completion of a thesis under faculty supervision. Thesis is to be of substantial quality on a significant problem in the student's major area of interest within political science. Work to be completed over two semesters in PLS 4610 and PLS 4620. Lecture and discussion. Required minimum of 120 hours. May be taken up to two times for a total credit of 6 units.
Publications
Scarcelli, M. 2017. "The Uneven Application of the 'Civil War' Label to Iraq."
Civil Wars
, 19(1): 87-107. (
Link
)
Scarcelli, M. 2014. "Social Cleavages and Civil War Onset."
Ethnopolitics
13(2) :181-202. (
Link
)
Scarcelli, M. 2012. "Religious identity and civil conflict in Africa." in
Religious Ideas and Institutions: Transitions to Democracy in Africa
, eds. E. J. Keller and R. Iyob. Pretoria: University of South Africa (UNISA) Press. (
Link
)
Kyle, D., & Scarcelli, M. 2009. "Migrant smuggling and the violence question: evolving illicit migration markets for Cuban and Haitian refugees."
Crime, Law, and Social Change
52(3): 297-311. (
Link
)