College of Engineering
Engineering Neighborhood

Our 250,000 square feet of laboratory and instructional space accross three buildings, and the Engineering Meadow, make up Cal Poly Pomona's Engineering Neighborhood.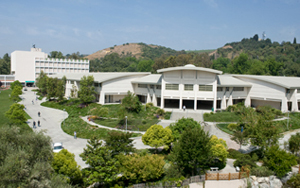 State-of-the-Art Labs
College of Engineering learning environments are designed to meet the demands of changing technologies and industrial methods, providing students with a state-of-the-art, hands-on, polytechnic education. Facilities in Buildings 9, 13, and 17 help our students study a broad range of applications including advanced vehicle design, computer integrated manufacturing, electronics processing, integrated circuit design, computer design, photogrammetry, geomatics, robotics, strength of materials, wireless communications, and energy systems. Many of the college's 61 laboratory suites operate 24/7 using electronic access control for students and faculty. Our software suite includes more than 100 specialized industrial programs.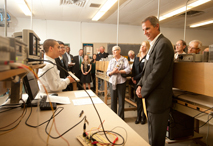 Martin Colombatto Visits ECE Lab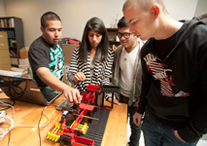 Engineering Class 3
Engineering Meadow
Outdoor experiments, such as surveying, operating autonomous roving robots, and flying experimental model aircraft, are conducted on the Engineering Meadow.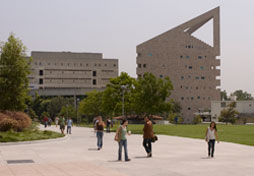 CLA Building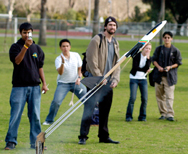 Aerospace Students