Commencement
Cal Poly Pomona's commencement ceremonies will return to campus to celebrate the Class of 2022!
For more info, visit the university's commencement page. For questions, contact commencement@cpp.edu.
Class of 2022 Engineering Commencement Ceremonies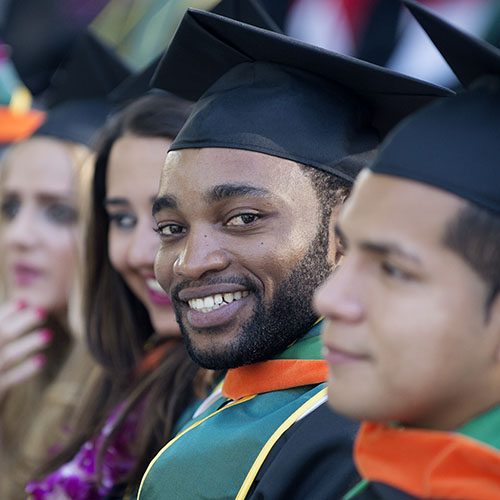 Two College of Engineering ceremonies will be held to allow for shorter ceremonies and meet safety guidelines. The ceremonies will be divided by major.
Location: University Quad
Commencement #1 at 8:00 a.m.
Commencement #2 at 11:30 a.m.