Outstanding Faculty
Awards
Wen Cheng, Ph.D.
Professor, Civil Engineering
Outstanding Teaching Award—American Society of Engineering Education (ASEE), Pacific Southwest Section
Wen Cheng, Ph.D. regularly disseminates information on the scholarship of teaching and adds to the literature pertaining to teaching methodologies through publications, presentations, and other media. His work has helped uplift CPP Engineering and support continuous improvements in the classroom. His research focuses on highway safety, statistical modeling, machine learning, and higher education pedagogy and evaluation. He is an author of a textbook on highway safety and has served as a principal investigator (PI) or Co-PI on research or teaching-related projects, with a total funding of $2.8 million. A portion of the funding is dedicated to laboratory upgrades.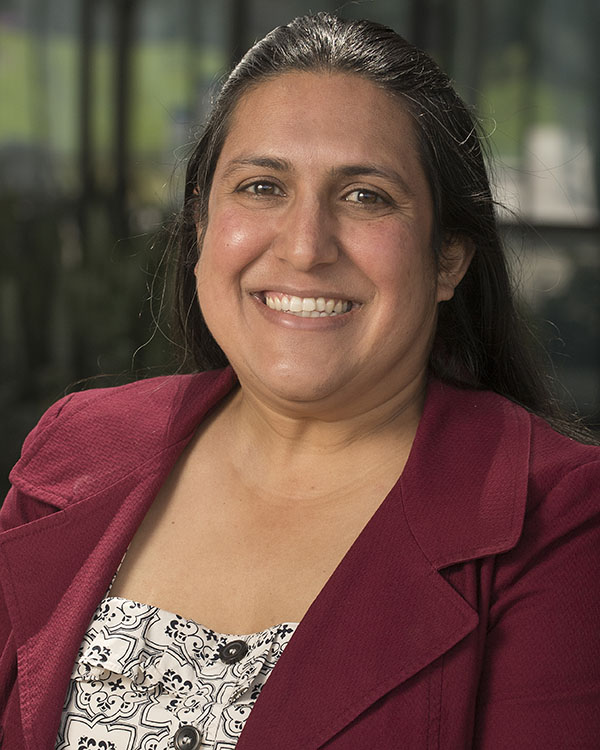 Seema Shah-Fairbank, Ph.D.
Professor, Civil Engineering
Outstanding Faculty Advisor—American Society of Civil Engineers (ASCE)
Excellence in Service Award—Provost's Award
Seema Shah-Fairbank, Ph.D. currently serves as a faculty fellow for program reviews and teaches water resource engineering courses to both undergraduate and graduate students. She is the Los Angeles Section President for the American Society of Civil Engineers and has also served as the faculty advisor for the Cal Poly Pomona student section. Previously, Shah-Fairbank served as the inaugural faculty director for assessment and program review. During that time, she led the collection of assessment evidence for the core competencies and the general education student learning outcomes, helped to increase faculty engagement with assessment, and contributed to the improvement of the program review process.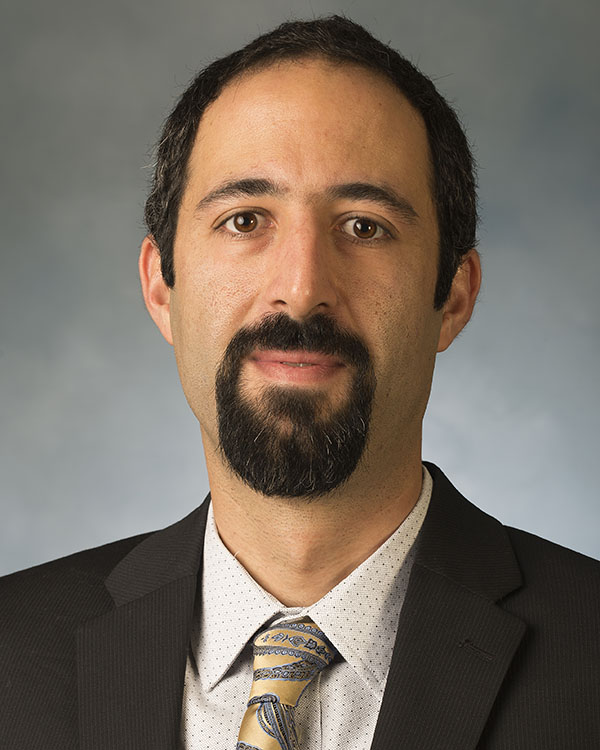 Ali Sharbat, Ph.D.
Associate Professor, Civil Engineering
Outstanding Advisor Award—Cal Poly Pomona
Ali Sharbat, Ph.D. is chair of the Student Affairs committee for the Department of Civil Engineering. In this role, he works closely with students for career and academic advising. Sharbat is a first-generation college graduate, and he gives special attention to first-generation and underrepresented groups. During semester conversion, he worked closely with the CPP Engineering Advising Center to revitalize group advising in civil engineering. Sharbat is also faculty advisor for Chi Epsilon and Tau Beta Pi.  His research is focused on water engineering and involves students in these projects and regularly sponsors students to attend American Water Works Association national conferences.
Faculty Named Academy Fellow for the National Academy of Inventors
Vilupanur Ravi, Ph.D. professor and chair of the Department of Chemical Engineering, was recognized by the National Academy of Inventors (NAI) as a fellow for his pioneering research which has resulted in the creation of new materials and devices, and unique ways to test the corrosion resistance of materials. Election to NAI fellow is the highest professional distinction accorded solely to academic inventors. At Cal Poly Pomona, Ravi works with students on projects to make advancements in solar thermal energy conversion, materials in fuel cells, corrosion resistance, advanced alloys for medical implants, and more. Ravi holds 15 U.S. patents, several international patents, and several U.S. and international patent applications. Recently, he was awarded a grant for the investigation of novel nickel-based alloys, and Ravi will serve as the PI.
---
Grants Drive Research and Support Student Success
Wen Cheng, Ph.D. will serve as the PI to study statewide traffic safety with support from the U.S. Department of Transportation and the National Highway Traffic Safety Administration. He will also analyze statewide collision data with support from the State of California's Office of Traffic Safety and the U.S. Department of Transportation.
The Governor's Office will fund research for enhancing student success via active adaptive learning and guided inquiry, with Mingheng Li, Ph.D. and Alan Fuchs, Ph.D. serving as Co-PIs. They will work to redesign a set of introductory engineering classes by addressing students' understanding of engineering concepts, capacity for self-regulation, and their engineering identity. 
---
USDA Grant Funds Engineering and Agriculture Collaboration
The USDA wants an efficient process for making wool, and they have awarded civil engineering and agriculture faculty a four-year grant to figure it out. Simeng Li, Ph.D., civil engineering assistant professor, with Helen Trejo, Ph.D., from the agriculture college, will serve as Co-PIs as they seek to develop a low-cost solution to processing raw wool, which could help farmers, the fiber industry and sustainable fashion. Undergraduate civil engineering students will experiment with a low-cost water treatment approach to wool washing.
---
Faculty Organizes Quantum Engineering Workshop
Farbod Khoshnoud, Ph.D. organized an international workshop in quantum engineering. The virtual workshop invited professors and researchers from Caltech, USC, MIT, Oxford, and more. Speakers and presenters spoke on pushing engineering boundaries beyond existing techniques via quantum engineering.
---
Cal Poly Pomona Faculty Editors for Journals
Several CPP Engineering faculty join the editorial committee of the special quantum engineering issue of the Journal of Mechatronic Systems and Control. Faculty members include Farbod Khoshnoud, Ph.D. electromechanical engineering technology professor; Massoud Moussavi, Ph.D. electromechanical engineering technology chair; Behnam Bahr, Ph.D. mechanical engineering professor; and Mohamed El-Hadedy Aly, Ph.D. electrical engineering assistant professor.
Thomas Ketseoglou Ph.D., electrical engineering professor, serves as an editor of the journal IEEE Transactions on Green Communications and Networking. After successfully completing an initial one-year period, he was selected to serve for a tenure of another three years. Ketseoglou will primarily be responsible for reviewing papers in green wireless communication and networking.
Vilupanur Ravi, Ph.D. serves as a guest editor for the Dec. 2021 issue of JOM, a journal published by The Minerals, Metals & Materials Society. He is responsible for the topic "Corrosion and Protection of Materials at High Temperatures".