Explore the College of Engineering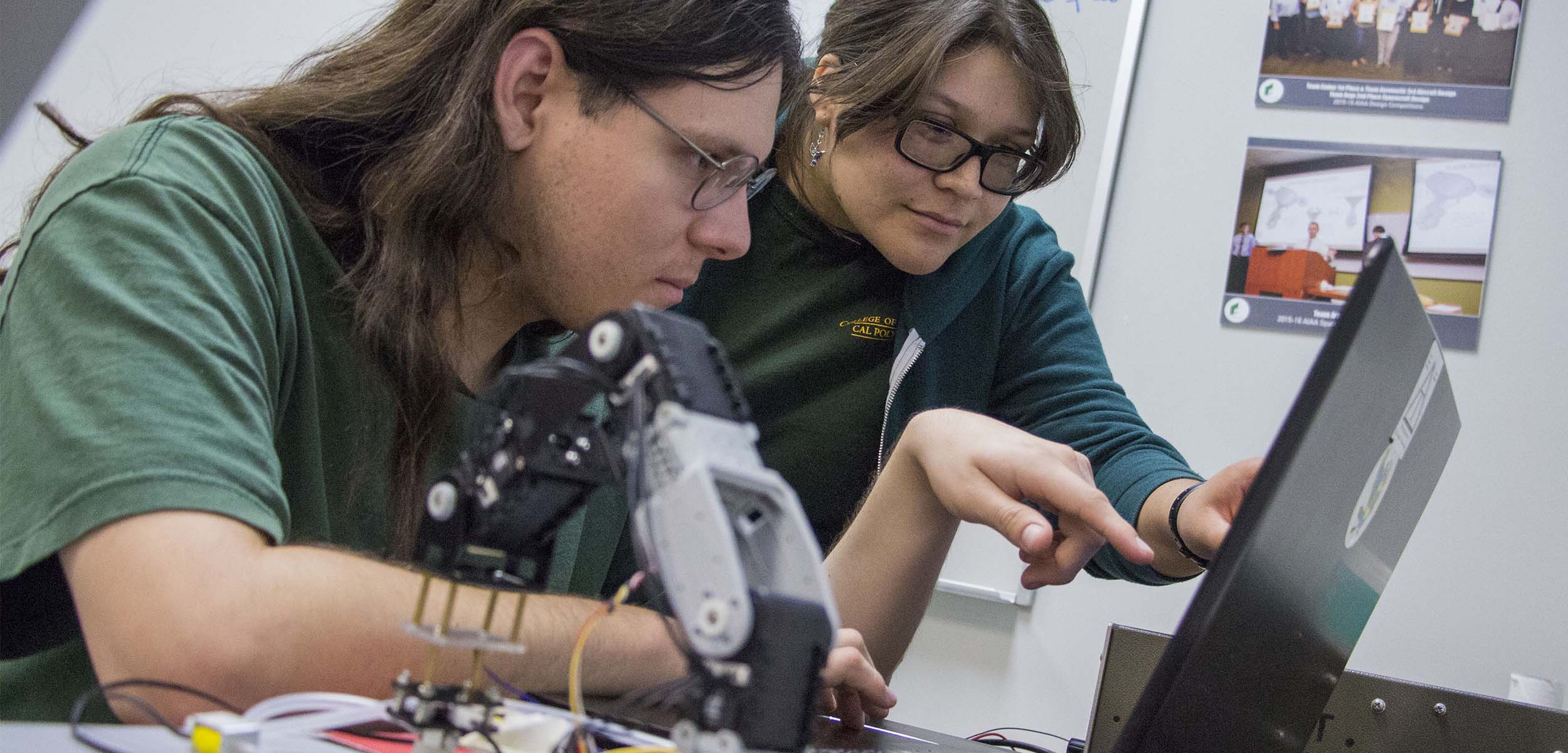 Slide1
Two engineering students, one female and another male, reviewing code on a laptop.
Previous
Next
The College of Engineering Advantage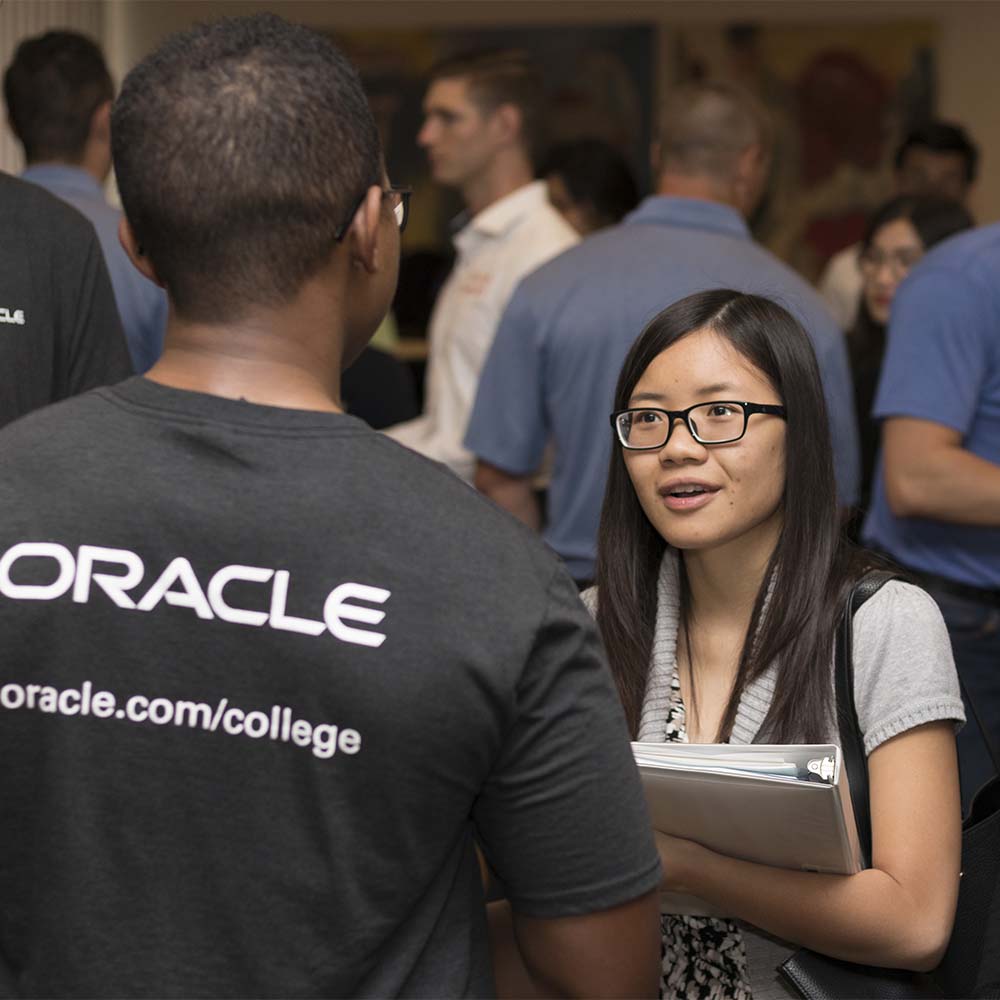 Industry Neighbors
More organizations recruit at Cal Poly Pomona than at any other Cal State University. Our alumni work in top engineering firms and companies, like NASA JPL, Northrop Grumman and ExxonMobil.
From Our Alumni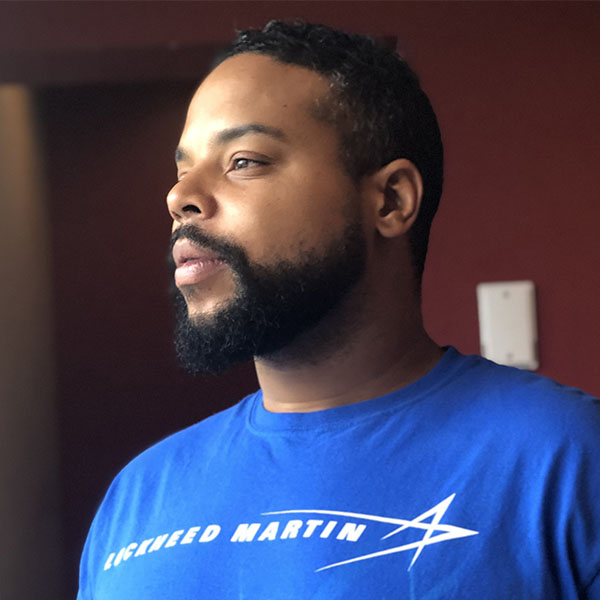 "I actually needed a master's degree for the position that I was applying for, but because Cal Poly Pomona offered wind tunnel classes and hands-on opportunities, I qualified for the job."
Demetrious Jarvis ('20, Aerospace Engineering), Flutters and Vibrations Engineer, Skunk Works, Lockheed Martin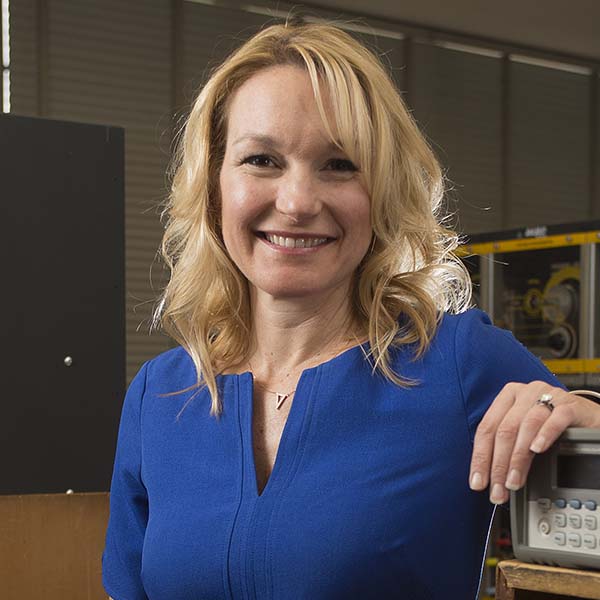 "Because of my engineering training at Cal Poly Pomona, I was able to serve in positions like managing lineman, and also oversee a large engineering department."
Leanne Swanson ('81, Electrical Engineering), Principal Manager of Distribution Construction & Maintenance, Transmission & Distribution, Southern California Edison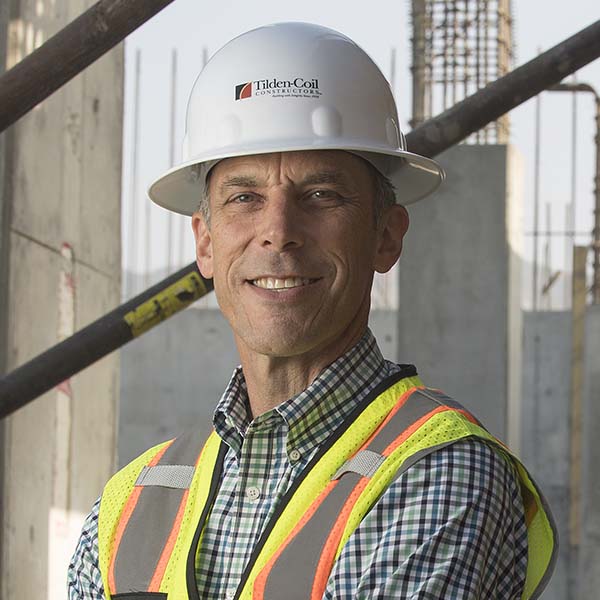 "I feel a debt of responsibility to Cal Poly Pomona, because it really allowed me to leverage myself and springboard into the industry."
Brian Jaramillo ('87, Construction Engineering Technology), President, Tilden-Coil Constructors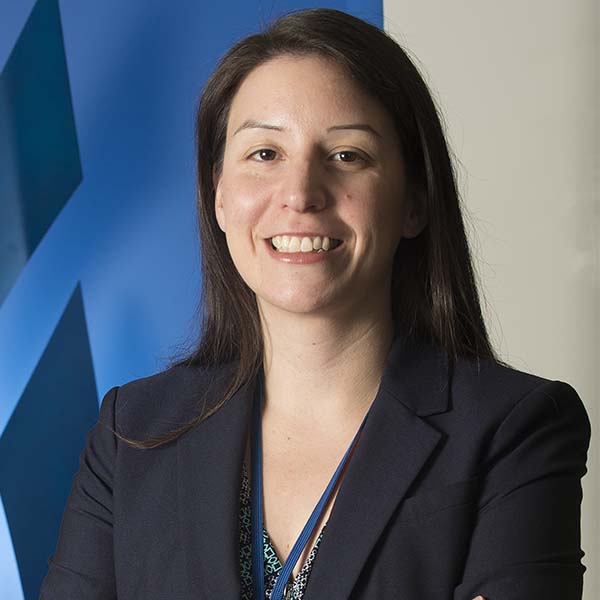 "I am grateful to the College of Engineering for preparing me for a successful career by placing an emphasis on teamwork and providing real world examples, and creating a link between practical application and engineering."
Maria Martinez ('04, Mechanical Engineering), Director of Pipline Integrity, Southern California Gas Company
Stories from the College of Engineering
Out of the Driver's Seat
Our engineering students are developing driverless car technology.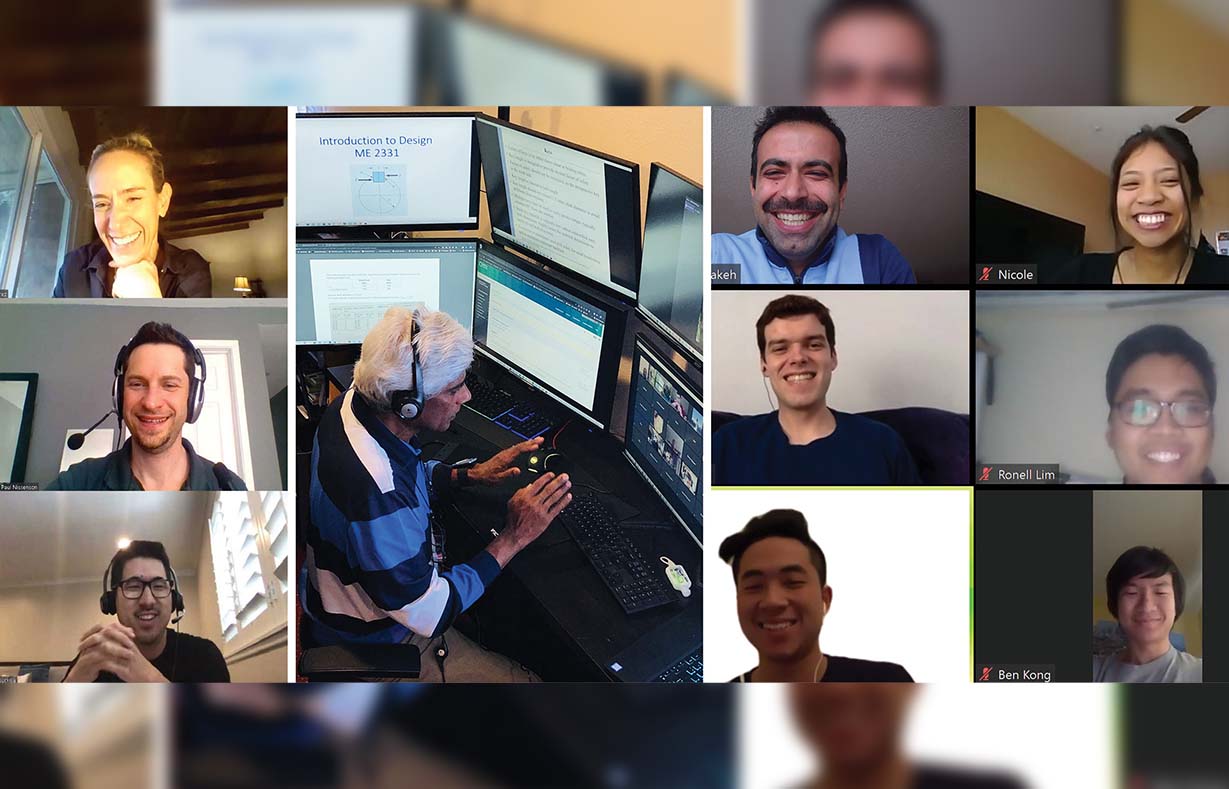 Resilient and Adaptive During Pandemic
Engineering faculty and students at Cal Poly Pomona transition quickly to the new normal of remote or virtual instruction.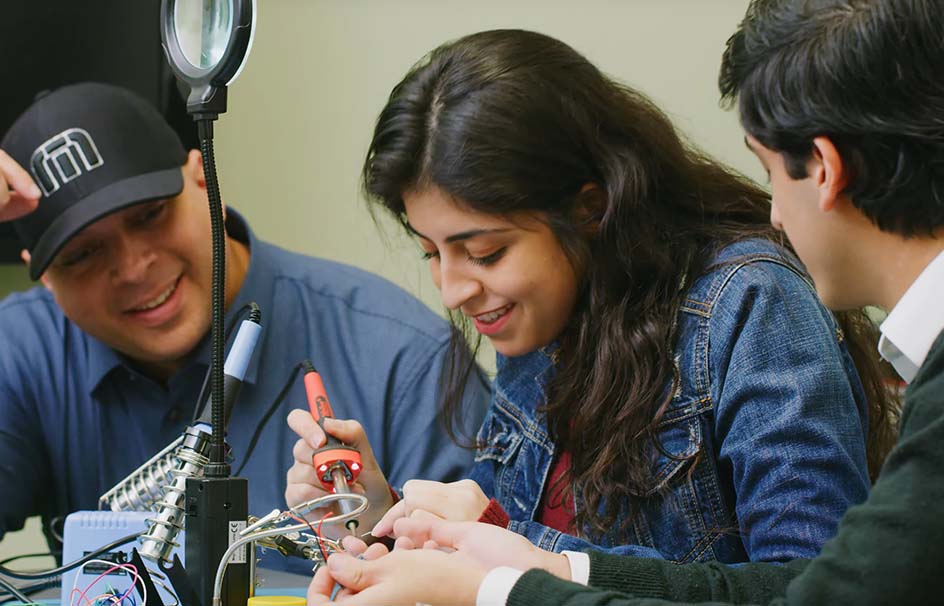 On a Mission with NASA
"I feel like maybe I could never be a doctor, nurse or firefighter, but as an engineer, I am impacting people's lives, not just people around me, but worlds away," says Elnaz Ghiaei Shamlou, an electrical engineering junior.
Featured Videos
| | |
| --- | --- |
| Liquid Rocket Lab at Cal Poly Pomona | Undergraduate Research at Cal Poly Pomona |
| | |
| Remote Vehicle Simulator | Cal Poly Pomona Virtual Tour |
| | |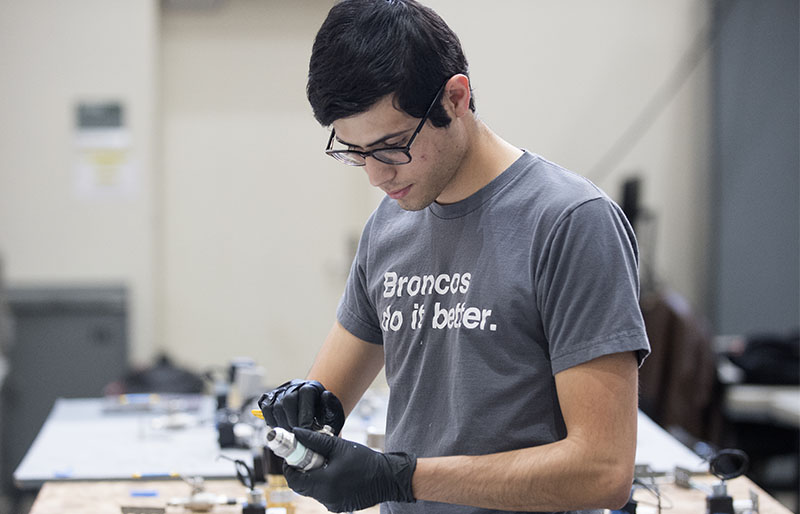 Additional Resources and Frequently Asked Questions
That's not a question that can be answered the same way for each of our new students. If you are a first-time freshman coming directly from high school, you should expect to have a transition period during which your entire world may seem to be changing dramatically. You have thrust yourself into a world populated by many more students than you are used to, most of whom are proceeding toward a goal they do not feel very certain about right now, and at a much faster pace than you may be used to. It is appropriate to be excited about the start of your college experience and to feel emotions of uncertainty about the unknown.
If you are a transfer student from either a community college or from another four year institution, you already have college experience. You already may have gotten over "freshman shock" and you will most likely undergo a different kind of adjustment. While you are closer to your graduation than freshmen are and probably feel more certain about your chosen career direction than most freshmen, you may discover that the way you navigated through your previous institution may not work here; the operating policies of the two institutions may be as different as night and day.
In either case, rest assured that you will make it through your transition period! You should also recognize that, even though the engineering curricula are among the most difficult at Cal Poly Pomona, if you apply yourself and are serious about your education, it is very unlikely that you will get into academic difficulty; very few students leave the college for academic reasons.

You can expect:
to be challenged more than you have ever been before by your instructors, and that you will need more time to study than you have ever needed before.
that the grade point average you earned at your previous institution may be difficult to maintain here.
to assume more responsibility for your own progress and more diligence in attending to details than you have in the past.
the faculty to be available at their posted office hours to help you as appropriate, both in your coursework and in guidance and advising.
to be treated with respect by the faculty and staff.
Finally, you can expect to learn the skills to solve hard problems, problems that employers will be eager to hire you to solve.